750 Lexington Ave 9th Floor , New York, NY 10022
Offers Home Care
Photos of A BETTER CARE OPTION
Request Pricing
By clicking "Get Costs", I am providing express written consent to receive calls including automated/pre-recorded calls and automated texts for which I may incur a cost, as well as emails from Caring and its partners. I understand I am not obligated to provide this consent to utilize Caring's service(s). I acknowledge I was able to review the Agreement to be Contacted, Terms of Use, and Privacy Policy. This site is protected by reCAPTCHA and the Google Privacy Policy and Terms of Service apply.
Reviews of A BETTER CARE OPTION in New York, New York
PaFr
I am a past client of this provider
A Better Care Option was in fact a better care option. They were caring, efficient, and professional, which made what could've been a very difficult situation feel natural. Our 91-year-old mother needed companionship, care, and reliability. And that's exactly what our family got.
ELieb
I am a current client of this provider
I have been utilizing a better care options service for some time now, and would happily recommend them to anyone seeking at-home care, as I have previously recommended them to my friends. Rinella is intelligent, answers any questions I have, and is always willing to help. Digna is attentive, friendly, and similarly is always willing to help. Their office staff is always a pleasure to work with, and I only have praise for this company!
MNewm
I am a current client of this provider
I've been provided services by A Better Care Option for 2 years now; the caregivers that come through ABCONY are excellent, they're very attentive, compassionate, and accompany me throughout the day both at home and on trips. Maka particularly is an excellent caregiver, I'd recommend her to anyone, and she's become a member of the family.
Dr. K
I am a current client of this provider
I have been provided a home health aide by a Better Care Option for just under 7 Months now, and would happily recommend their service to anyone looking for at-home care. Their staff is friendly, helping me both with at-home tasks and providing me companionship during the week. They are further very flexible with my needs and happily work around my personal schedule when necessary.
TeKa
I am a current client of this provider
I started with ABCONY three years ago with the caregiver Margaret. Margaret is an excellent and compassionate worker who always anticipates our needs. She is further willing to do whatever is asked without hesitation, she will often sit down and talk with me about what's going on in the world and is a fantastic social companion.
KWheels
I am a current client of this provider
Our A Better Care Option relationship began with a home meeting with the Staff Nurse. She wanted to get to know us, and our needs and to explain the many ways the organization could help. The entire team of ABCO was from then on always available with empathy, strategies, and good advice which only comes with long experience in the field. Then, they sent us Margaret. She was our warm, highly skilled, experienced Aide without whom for nearly a year I could not have survived nor cared for my husband as I wanted to. With her and the entire A Better Care Option team, we never felt alone. It felt like family, making my life and my husband's end of life secure, peaceful, and at home
JZ41
I am a current client of this provider
My husband, an Alzheimer's patient, was the recipient of ABCO's caregivers for 6 mos. Caregivers were punctual, and compassionate. One brought simple games, and cards to exercise his mind keeping his spirits up. Bathing was always mindful of maintaining his dignity. As the disease progressed Simon truly "listened" and "responded" to our changing needs. Aides in sharing experiences helped me understand and cope.. Because of ABCO's concern & competence I was able to grant Irv's wish to remain at home through his passing. Now I find myself In need of help and so I have again turned to Simon and ABCO. I guess that's the best recommendation!
Liz Horton
I am a past client of this provider
After my father had a stroke, A Better Care Option helped care for him for approximately six months. His Better Care Option caretakers were always professional, caring and reliable. Without them he would never have been able to spend his last months at home with his family in the home that he loved. We would recommend them unreservedly.
DCNYC
I am a current client of this provider
ABCO has provided caregivers for both my parents over the past several years and in both cases the care has been first rate - I would (and do) recommend them to any of my friends and family that need care. From the top down, ABCO is terrific. Simon is always available and ready to do what is needed for the patient's care - also, he's a very nice guy who clearly cares about people. ABCO caregivers are great - professional and highly qualified - we have all been extremely pleased at the quality of care they provide.
MEMck
I am a current client of this provider
We began using A Better Care Option in 2017 when the elderly friend for whom we are responsible was discharged from hospital. She is wheelchair-bound, incontinent, suffers from some dementia, which can make her difficult to deal with, and requires 24/7 care. The aides (two of whom have been with her for several years now) have taken excellent care of our friend. They are reliable, kind, caring and competent. They are very patient with her quirks and with her occasional flashes of temper. She is well-fed, clean, comfortable and content. The aides are prompt to report issues that come up (e.g., prescriptions need refilling, possible medical problems) and are extremely responsible overall. On the few occasions when there has been a problem, Simon has taken swift action to find a new aide and/or resolve the problem. He has been able to provide competent, caring aides to cover while a regular aide is on vacation or is out sick. I recommend this company highly for the quality of the aides they hire and the quality of care the aides and the company's administrators provide. The level of concern and richness of information that Simon provides is also outstanding.
vgb
I am a past client of this provider
We used A Better Care Option for over two years for home care. The agency is small and the service is personal. Simon worked hard to match my mother with the right home health aid and was always responsive to calls and requests from us when my mothers needs changed. In the end, the carers we had were kind, respectful and dependable and provided essential support as her health declined.
Sister L
We have been working with A BETTER CARE 0PTION for the past nine months in order to provide appropriate Care for my sister who has multiple health issues. From the beginning Simon was available, knowledgeable and effective in addressing all of her needs. The home care aides are well trained, and skilled in handling my sister's physical needs as well as managing her complicated schedule of medications. Aides have accompanied her to doctor's appointments and are very helpful in managing travel with a wheelchair patient. I find them to be kind and caring and a pleasant addition to the household. The agency has been available on a 24/7 basis to assist with any unexpected issues that arise. I am so grateful that a good friend recommended A BETTER CARE 0PTION.
phoran
I am a current client of this provider
I have been using the services of A Better Care Option since January and have been very pleased with them. Their professionalism and quick response to any issue that arises is outstanding. Phone calls are returned promptly, issues are addressed and I really feel that they take the time to really get to know the clients and their individual needs. The aides that have been with my uncle are kind, compassionate, patient and really understand him. I am confident that he is safe and well cared for when I am not there. They are prompt, reliable, trustworthy and keep me informed of any issues or problems. They are a great fit for my uncle who suffers from Alzheimer's, and I am very lucky to have them!
Westin
I am a current client of this provider
The agency has been most helpful in finding the right caregivers for my brothers. Each has different needs and personalities and Simon and his staff were very cooperative and professional in finding the right people for each one . The caregivers are punctual and reliable. The aide, cook, do light housekeeping, accompany my brothers to the doctor , store and other daily activities. The agency has been very responsive to my requests regarding the caregivers service. I give Simon and staff an A++ in follow up and concern on all matters relating to their responsibilities.
a.lindsay
I am a current client of this provider
We called A Better Care Option after our mother wound up hospitalized, needing immediate care for our father. Not only was the woman who came to care for him (allowing us to visit mom in the hospital) professional and lovely, but she provided just the transition needed to help our parents realize the time had come for more help in their home. Simon also provided us much wonderful advice about the process which has already enabled us to make sure our mom has gotten many services we wouldn't have otherwise been aware of. So, not only was their advice helpful, but they were most kind and professional during a very stressful time of upset and transition for our family. Very personal and we are most grateful.
RTL
I am a current client of this provider
I can't recommend this firm highly enough. They are highly professional, but also wonderfully caring and always on top of what our dear 88-year-old friend needed in New York. Living on the West Coast, we felt confident that he was being well taken care of and was safe and secure with the team from A Better Care Option. I'd hire them again in a minute.
Alice
I am a current client of this provider
We hired A Better Care Option and it worked out very well. I have had different caregivers who have been quite good at their jobs. They do whatever I ask. They help me with shopping and going to the doctors.
Services and Amenities of A BETTER CARE OPTION in New York, New York
Types of care
Doctor Visit Companionship
About A BETTER CARE OPTION in New York, New York
A BETTER CARE OPTION is a Senior Care provider in New York, New York that offers residents Home Care services. Contact A BETTER CARE OPTION for more details on services and rates.
Help seniors by writing a review

If you have firsthand experience with a community or home care agency, share your review to help others searching for senior living and care.
Request Pricing Information
By clicking "Get Costs", I am providing express written consent to receive calls including automated/pre-recorded calls and automated texts for which I may incur a cost, as well as emails from Caring and its partners. I understand I am not obligated to provide this consent to utilize Caring's service(s). I acknowledge I was able to review the Agreement to be Contacted, Terms of Use, and Privacy Policy. This site is protected by reCAPTCHA and the Google Privacy Policy and Terms of Service apply.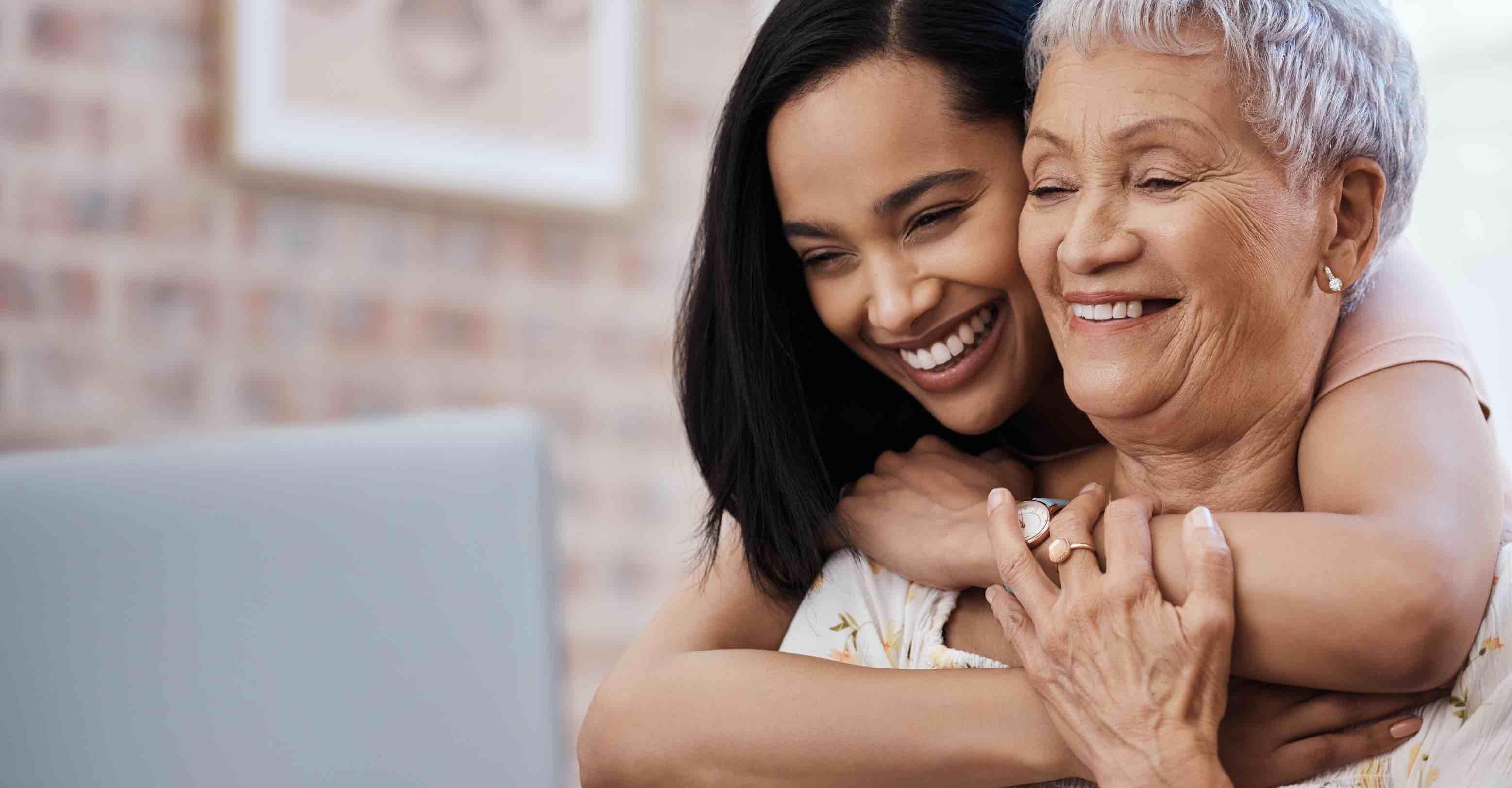 Compare costs, photos & reviews of senior living and care options near you.
Questions?
Call to speak to one of Caring's Family Advisors, or submit a request for more information here.
Didn't find what you were looking for?
Caring's Family Advisors can help answer your questions, schedule tours, and more.