Qualicare Family Home Care
Offers Home Care and Home Health Agencies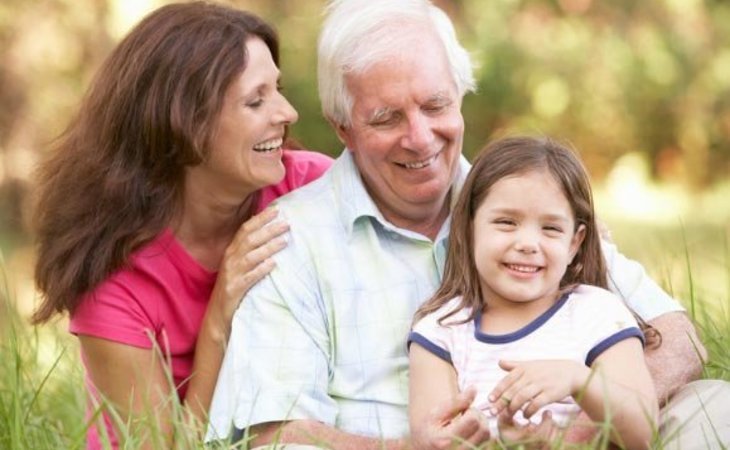 ---
About Qualicare Family Home Care in Kinnelon, New Jersey
Qualicare is a Family Homecare Company
A Premiere In-Home Care Service in North Jersey, NJ
Qualicare is dedicated to professionally and compassionately guiding families through the complexities of managing their healthcare – particularly during times of medical crisis. We provide consistent, individual attention – supporting families who choose to get the best care possible.
We focus on the entire health picture to ensure that our care is comprehensive. Whether located in a private home, retirement home, or hospital we pride ourselves in providing exceptional care so family members can spend time "caring" for loved ones, rather than "providing care".
We support our clients by putting together a home care team capable of providing all levels of support that can address both physical and emotional needs. When home is considered the safest and most comfortable environment for the patient, we want them to remain there.
People at home with chronic or acute illnesses or seniors experiencing the challenges of aging have a variety of different needs.
Some of the services that Qualicare North Jersey, NJ will provide:
Exceptional personal care from experienced caregivers
Alzheimer's / Dementia Care
Companionship, homemaking and light housekeeping
24 hour monitoring and on-call support
Medication Reminders
Assistance and support with daily living activities
Live-in care for either short stays or long-term needs
End-of-life, palliative support care
Respite care to give family members a needed rest
Hospital support while resident in a hospital or while recovering from a visit
All of our client care is overseen and monitored by experienced nurses. You can feel confident in having us care for your loved ones, knowing that you will be kept informed on a regular or urgent basis. In addition, our carefully selected and trained caregivers are specifically matched for each unique situation. We also prioritize continuity of care to enhance the relationships between caregivers, clients and their families. This consistency allows our clients to receive unparalleled commitment and personal attention.
We offer assistance and support that helps people remain at home:
Qualicare can help you:
See home care as a means to support your family, in order to maximize comfort and safety
Monitor and assess conditions on a regular basis ensuring adjustments are made when necessary
Avoid chaos by anticipating needs and managing issues - to lower anxiety and stress
Make sure all significant changes, events and doctors' directions are understood
Keep doctors informed of changes and events and follow-up, as needed
Coordinate all healthcare activities, medical treatments and homecare support
Advocate in your family's best interest.
We proudly served the following counties Bergen County, Morris County, Passaic County and their surrounding areas. Please call us for a free assessment and to discuss your options.
FEATURES OF QUALICARE FAMILY HOMECARE
Family Home care
We provide care for all ages
We offer homecare services to people of all ages. Unfortunately anyone in a family can be challenged by illness and we're ready to help.
We focus on the whole family
Too often medical crises' in families drain and break down family caregivers. Often the patient gets attention but the family members need care and nurturing too. While they cope with their challenges and support their loved ones, we have to be aware of their needs and support them through their difficulties. That's the true essence of our 360° Case Management services.
Nurse Managed Care
All of our cases are managed by Nurses. All care delivered has the benefit of being overseen by a Nurse who understands the details of the specific care requirements to ensure the right kind of care is provided, in the right way. This is Qualicare's commitment to quality homecare. This helps us ensure that there is a comprehensive service plan for each client and that we are providing the right service for each patient, the best support for each caregiver and that we're regularly communicating with the family to maximize their peace-of mind.
360° Case Management
This is our most comprehensive level of service where all care is coordinated by a certified case manager. It is a concierge level of homecare service. We collaborate with all medical professionals, including doctors, social workers, physiotherapists, occupational therapists, dieticians and other therapists such as massage and Reiki specialists to provide an unrivalled holistic service.
Our list of service options expands as our clients' needs dictate. We support families to explore and help them understand their options, to deliver beneficial healthcare solutions and to collaborate with all healthcare providers in the best interest of our clients. With 360° Case Management, your Qualicare Personal Care Manager will provide a single-point-of-contact to coordinate all care, help you navigate the healthcare system, advocate for the best care possible and support your family when experiencing medical challenges.
PLEASE CALL US FOR A FREE ASSESSMENT AND TO DISCUSS YOUR OPTIONS.
Get Costs
---
Senior Care Services near Morris County, NJ
Senior Care Services near Kinnelon, NJ
Other Senior Care in Kinnelon, NJ