VITAS Healthcare Boynton Beach, FL
Offers Hospice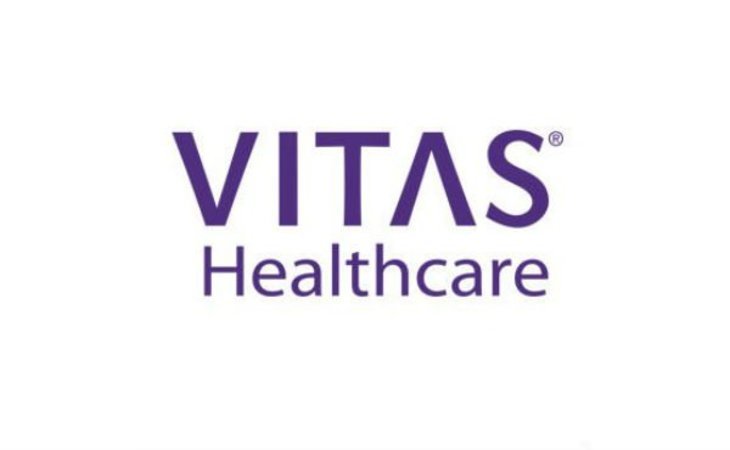 Reviews of VITAS Healthcare
Hospice Reviews for VITAS Healthcare
October 20, 2019
I am a current client of this provider
They talk a good game but when it comes To following up With what they promise, it's not there
July 19, 2018
I am a current client of this provider
VITAS Healthcare is fantastic. My mom has been very agitated so she has not been that nice, but they've been putting up with a lot with her. They've been really sitting in with her and providing her 24-hour crisis care. They've been really keeping up on her, sitting with her, and taking care of her needs as much as they can. They're great and they contact me daily. They give me updates daily and send the chaplain in to pray, and they're really on top of trying to keep her comfortable.
December 15, 2015
I am a past client of this provider
My father spent his last couple of weeks on this earth doing Hospice at home. I was his main caregiver for the first couple of weeks. During his last week, the comfort care team came in and took over because he was no longer talking and pain management was the key focus. I was so impressed by the nursing staff. Julie, Elizabeth, Kerene, and Peter were the nurses who worked in shifts providing my father with round the clock care. It was a welcome relief because both my mother and I were lacking in sleep. They were all so compassionate and would answer any questions that we had. I was so inspired that I decided to go back to school to become a hospice nurse! Even though the experience was difficult, it was bearable because of the fantastic staff. If you can do hospice at home, I highly recommend it. The units can be depressing. We wanted Dad at home and he was so happy to be going home.
Provider Response
Dear AmyM93, I'm sorry for the loss of your father. We really appreciate your feedback and I'll be sure to send your review to the VITAS Palm Beach team. Congratulations on your new career path, wishing you all the best. Sincerely, Avni Parekh
November 18, 2014
I am a past client of this provider
Please look for another company before choosing Vitas!!!!. I used them for a dying relative and found them very uncaring. They seemed to more interested on how much money they could make. Many mistake were made by Vitas.The company did apologize for unprofessional attitude and all their mistakes after the death of my love one passed. My love one has passed but you still have choices. Please look for a company that is not out for their own profit. You owe it to your love ones final days to keep them comfortable and out of Vitas money uncaring hands.. This is one of the largest regrets I have in my life that I used Vitas. If i could give 0 stars I would!
Provider Response
Dear Realty, My name is Diana Smith and I am the General Manager of VITAS Healthcare of Palm Beach. As the nation's leading hospice provider since 1978, VITAS takes your comments very seriously. I would greatly appreciate the opportunity to speak with you, listen to your concerns, and look into your comments. Please contact me at 561-364-1479 so we can speak about this. VITAS is proud of its high patient and family satisfaction scores and our high-quality services, which have been the basis of our growth through referrals from physicians, health-care providers and the patients and families we serve. Please give me the opportunity to speak with you. I look forward to hearing from you soon. Diana Smith
April 16, 2014
I am a current client of this provider
Vitas provided the home care my terminally ill Dad needed, they were compassionate and responsive. When Dad had to be transported to the Hospice unit located in the Hospital, the Vitas staff was remarkable. They provided the support and explanations needed to comfort me and Mom. And when Dad's roommate's visitors were too loud for our comfort, the staff happily made the move for my Dad's last day on this earth to be in quiet peaceful environment. The Vitas staff was wonderful and kind. I will praise them for the hard work and compassion they show the family at the most difficult time for us all. Thank you Zady for being an angel for my family.
Provider Response
Dear Bella, on behalf of VITAS Innovative Hospice Care of Palm Beach, I would like to personally thank you for sharing your story. Testimonials like yours are a source of comfort for others facing similar issues at the end of life and also help others learn about the importance of hospice care. It is our privilege and honor to serve our patients and families and provide the best quality of care.

Diana Smith, General Manager, VITAS Innovative Hospice Care of Palm Beach.
May 12, 2013
I am a current client of this provider
Vitas was just down the road from my house, it was very near. I used them for over a year. They were extremely good to me. Everyday there were nurses who came to my house and they were immediately available in case of emergencies.
August 14, 2012
I am a past client of this provider
VITAS was fantastic. When my mom was in an assisted living, they were helping her out and provided hospice care for her. I had 2 or 3 that I particularly liked and they all treated her very kindly. They talk to us for hours when we spent time there with my husband. They were very attentive to her. My mom couldn't eat nor drink. She was in pain and was having trouble breathing. They would give her breathing treatments. If she is in pain, they would take care of that. They always wash her up and put a clean night gown on. They change their beddings and change her position every now and then.
January 02, 2012
I am a past client of this provider
Vitas completely and utterly failed my husband and me.He didn't have cancer or months to live. Taken off dialysis, with CHF, he had a short time to live and they NEVER got their act together despite promising 24/7 attention. Sent "floaters", temps, kept promising to assess him but never did or sent an RN. Sent absolutely wrong medical equipment (Fleets enemas x8 for a man who had fecal incontinence!), phone rang 14 times when I called when he passed away with only me with him. Disinterested person who finally answered said if was Saturday night, and nobody there (they never got a team together), and sent a part-time social worker, who was good, but no hospice care at all for the 6 days he lingered at home before dying. Dreadfully incompetent and uncaring. The chaplain called after I sent a letter describing the events. He left a message on my phone to get in touch with him at any time for grief counseling. I called the next day - he had gone on vacation and would be back in two weeks. Typical of my whole experience with Vitas "Innovative Care".
August 02, 2011
I interviewed this provider
I love VITAS. VITAS was there for us when my mother passed away. I can not speak more highly for the nurses who went out of their way to help us during this stressfull time. I highly recommend VITAS when and if you need Hospice services.
See all Hospice reviews (9)
See fewer reviews
---
About VITAS Healthcare
VITAS Healthcare&reg, the nation's leading hospice provider, delivers comprehensive care for patients facing life-limiting illness. Services include Intensive Comfort CareSM for acute symptom management; after-hours Telecare with immediate access to clinicians; specialized offerings for veterans and AL/LTC residents; educational in-services, grief/loss programs; outcome measurements and more. For more information, please visit us at VITAS.com or call 800.93.VITAS.
Services
Pet therapy
Music therapy
8 year tenured Veteran's program
Holocaust Survivor EOL training
On-going support groups
---
Senior Care Services near Palm Beach County, FL
Senior Care Services near Boynton Beach, FL
Other Senior Care in Boynton Beach, FL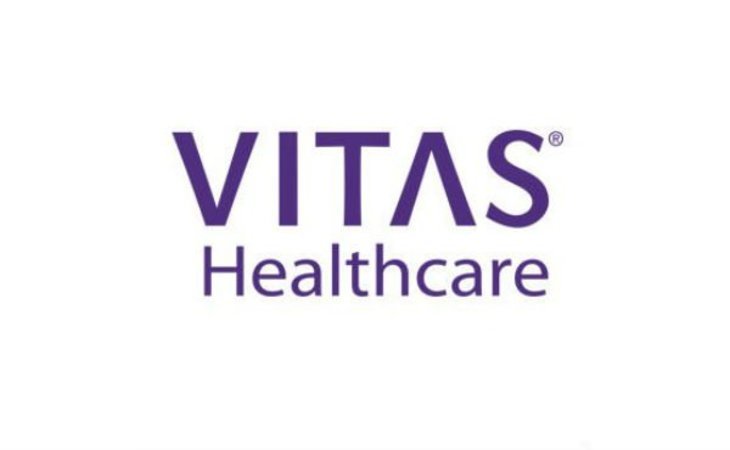 Request Info