Photos of Silver Stream Center
Request Pricing
By clicking "Get Costs", I am providing express written consent to receive calls including automated/pre-recorded calls and automated texts for which I may incur a cost, as well as emails from Caring and its partners. I understand I am not obligated to provide this consent to utilize Caring's service(s). I acknowledge I was able to review the Agreement to be Contacted, Terms of Use, and Privacy Policy. This site is protected by reCAPTCHA and the Google Privacy Policy and Terms of Service apply.
Reviews of Silver Stream Center in Spring House, Pennsylvania
paulPatrick090501
I am a friend or relative of a current/past resident
my father is came into this place after hip replacement surgery. and he's moving around alot better than whar he was doing.. he's walking around more goes swimming alot [ loves to go swimming] Iwould give this place 10 stars if i could,
deedee99.com
I recently visited this nursing home and I really am surprised. When we pulled up the outside of the building is brick and kind of like a castle and alittle outdated. I thought uh-oh this isn't starting out right. When we got inside I was surprised again. There was no odor like urine. In fact it smelled like any other house you would walk into any where. The people were nice. The nursing staff were accomodating. They were playing bingo in this big dining room, while some people were smoking outside. The patio was nice, I just didn't like the idea of smoking. But that's only me. I asked a couple of people how the food was and got mixed reactions. The rooms are semi-private and by the looks of it you can bring your own things with you. I mean not over do it but enough so your comfortable in your currant surroundings. They do have some private rooms. So this place was better than I thought.
poptarts22
I am a friend or relative of a current/past resident
I came to see my sister in here a week or 2 ago and I was surprised by a couple of things. For one they got my sisters hair cut. I don't know how they did that, since she wouldn't let me do that at home My sister also likes her room mate, which is another plus for them. She was always a loner when she was at home and never shared any of her stuff. Ihad to talk to her about her burial plans and what she wanted me to do. I was floored when sat there and told me exactly what she wanted done. I guess that place is really changing her.. She also gained 14 pounds and her face is starting to fill out again like it used to be. She had lost alot of weight before she went in there. She keeps busy with her knitting and reading and she'll go down and play bingo or some board games. I asked her if she was comfortable there, and she told me she could finaly relax and let everybody else take care of everything. So yes, she's confortable there. Now I can stop worrying.
McLaudon55
I am a friend or relative of a current/past resident
My brother has been a resident of SilverStream for several years. Most recently he went through the challenges of being in a residential facility during Covid. We felt the staff did a really nice job making sure he was well cared for and that we could visit him when it was appropriate. This weekend we were able to hold a 60th birthday party for him on the patio after having to reschedule it due to Covid for several months after his birthday. The staff was very helpful and made sure we could bring our family with his nieces and nephews in to visit him and celebrate his birthday it was a wonderful day and we're so thankful for the staff at SilverStream who have just been an encouragement to us along the way and an encouragement to our brother.
Popstar99
My family and I visited this facility and I'm very surprised . There was no odor of urine or anything else, And it was quiet. Alot of people were either outside or playing bingo. Staff were very nice... They kept asking if we needed help. The rooms were alittle small except for the 1 person room. I noticed a couple of people decorated their rooms with their own stuff. I just noticed some people got fed snacks at different times. When I asked about this, they said this was because they wanted to get the mans weight up. The patio was nice, I just didn't like the smoke.
dignityandrespect
I am/was a resident of this facility
Iam a currant resident at this facility, and I really do not understand what all the complaining about this place is. These nurses work hard. It's not like in my day , I think it was easier back then. But they really do work hard. And what they don't do for you they see if they can get someone else to figure it out. Even dietary, Their working harder. The foods been getting alot better around here. There is only so much people can do. I mean , if you want something, it might be in the way your asking for things, Give someone an attitude and don'r expect to get anything from them. I nwouldn't give it to you either. Activities is pretty good Their only given so much money too, so they can only do so much. I like the going outside, But I can't stand the smoke. People can only do so much. I really like it here. Where you going to go? The grass isn't always greener on the other side.
little big foot
I am/was a resident of this facility
I am a currant resident at this place, and I don't see what compkain about. I mean it. I've been here for 5 years, and in that time, this place has changedstaff is nicer. ALOT. Most of the old staff left[thank god] And the new staff is nicer.. Even the food is getting better. Pt really puts you through the ringer, but their good. Activities does pretty good with what they have to work with. And I love my room. There is no way I would ever give up my room. So thank you to silver stream. The grass is not always greener on the other side
babsbrown
I am a friend or relative of a current/past resident
my father in law is in this facility and Idon't think we could have made a better choice. He talks to almost everyone we walked by which was unusal for him. When he was home he pretty much stayed to himself. We had brought him some things from Burger King Which he ate, rhen turned around and ate everything off his tray. Ididn't know he could eat that much. The aid said he eats 2 trays sometimes. She said he'll do that if you don't rush him and let him finish. She said he gained 12 lbs since he's been there. The staff are really nice. When I asked the nurse how he was she filled me in on how he was.. Staff went with him to doctors appointments. His roommate plays cards with him. They watch the ball games together. They go sit on the patio[he's getting a better tan then me] He still loves to sit and read his books, but he gets out. And I think he's comfortable
Barbben
I am a friend or relative of a current/past resident
I have an uncle that is in silver stream and I really believe he is happy there. He gets up at his usual time and gets washed and dressed. and what he can't do the nurses help him. He still shaves himself every day. He says he likes the food cause he can get hot dogs whenever he wants. [He loves hot dogs] He goes out on the patio when he wants. He just doesn't like it when people smoke. He can watch his ball games on his tv.. He says he can't really talk to his roommate cause he doesn't understand, but he claps when someone hits a home run. he says the lady next door to him is pretty funny. Like she's always playing jokes on the staff and it's really funny I have never seen him laugh so hard. He says he always wins at bingo and gets to buy his soda. And he gets to read his books. The important thing is that he's happy there and I think that says everything..............
ladydi88
I am a friend or relative of a current/past resident
my sister lives at this place and i don't think she would want to live anywhere else. she likes the rood she eats [and the fruit that she gets] the staff are really good with her. she has an offset sense of humor and the staff work with that. her room is nice and cozy since she has all her stuff hanging up that she made she has her own room , but you can hear the noises from other rooms and it sounds just like when we wee growing up. she pretty much washes herself and what she can't do the staff help her. she keeps herself busy with the stuff she like to do so she really is happy where she is.
syndee
I am a friend or relative of a current/past resident
don was really nice some of the staff were walking around in slippers one lady kept yelling in the hallway then threatened another resident she was going to beat him with a baseball bat and some lady went around screaming in Spanish. they really should be getting outside but there are people out there smoking and some people can"t handle the smoke. the food is pretty good they said someone suggested a bbq (good idea) and someone was going to bring their dog in for them which was good. The place looks kind of run down or someone doesn"t know how to decorate.
Vernie1919
I am a friend or relative of a current/past resident
I have a relative in this facility and Silverstream is NOT the place you want rehab or nursing care. Not all, but most of the nurses, aides, administrators there are rude and unprofessional. I have been: given fake names when asked, hung up on by nurses, given incorrect information, and been yelled at by the nurses. Call bells are ignored for hours, resident allowed to sit in soiled bed and garments for hours. There is no one to answer the phone at the nursing station if they are all away from the desk. Especially when meals are being distributed. I was told that the distribution of meals takes priority over a resident's call bell because the meals are from an outside vendor and they have to get the trays distributed and collected within a certain amount of time. A resident could be having a medical issue and they would be ignored. My relative has also been told some pretty nasty things as well and treated "unkindly." They would not adhere to a Power of Attorney for my relative's healthcare. If I could give it lower than one star, I would.
Terry
I am a friend or relative of a current/past resident
My wife is in the Silver Stream Center. We just came back, it's the first time we were there today, and it's pretty nice. They did a good job with her. The staff was very nice; everybody there was so nice. We had to go outside to visit her on the patio. It's very nice and clean. It's an older place, but they do a lot of work; it's a stone building.
BlueBellGirl
I am a friend or relative of a current/past resident
My mother was here and they helped her get back to the level that she needed to be at to go to an assisted living. The staff were honest and upfront about her level of care and didn't try to convince me to get my mom to stay there to get her money. She went here for rehab after a broken hip. Therapy was great. Food could have been better.
caring0116313
I am a current client of this provider
My grandfather was brought right from the hospital to Silver Stream Center, but no one had asked me about him and no one addressed me to say what was going on. Although, I did get a call from the social worker about his prognosis and they let me know how he was doing. When I first came to this facility, I didn't think the place was well-maintained. My first impression was I didn't like it. My grandfather liked the food, but I don't think he is completely satisfied with them, too.
Joodles
A very old, and rather charming building draws you as you first arrive. Due to it's age, there seems to be constant work being done to either the outside structure or the inside. The staff is welcoming and friendly upon arrival. I was able to meet with one of the social workers, and it was obvious he was under stress doing double duty since there is was a critical situation with short staffing.The staff appeared to be be crunching to get everything done....but they seem to not allow this to effect their ooncern for the residents. The little interchange I was able to witness showed care and friendliness combined with professional skills. This facility is kept clean and the staff seems to be determined to make things work so the residents are kept happy.
Explore Nearby Care
Expand your provider search by geography and care type.
Services and Amenities of Silver Stream Center in Spring House, Pennsylvania
Medicare
1.0

1.0

2.0

2.0
Medicare Provider Number: 395354
Ownership Type: For profit - Partnership

Rating Date: 9/1/2023
About Silver Stream Center in Spring House, Pennsylvania
Offering skilled nursing, medical and rehabilitative care for patients and residents. Whether for a short stay or for an extended period, our Clinical Care Teams are focused on implementing personalized care programs to facilitate recovery and improve well-being.
Help seniors by writing a review

If you have firsthand experience with a community or home care agency, share your review to help others searching for senior living and care.
Request Pricing Information
By clicking "Get Costs", I am providing express written consent to receive calls including automated/pre-recorded calls and automated texts for which I may incur a cost, as well as emails from Caring and its partners. I understand I am not obligated to provide this consent to utilize Caring's service(s). I acknowledge I was able to review the Agreement to be Contacted, Terms of Use, and Privacy Policy. This site is protected by reCAPTCHA and the Google Privacy Policy and Terms of Service apply.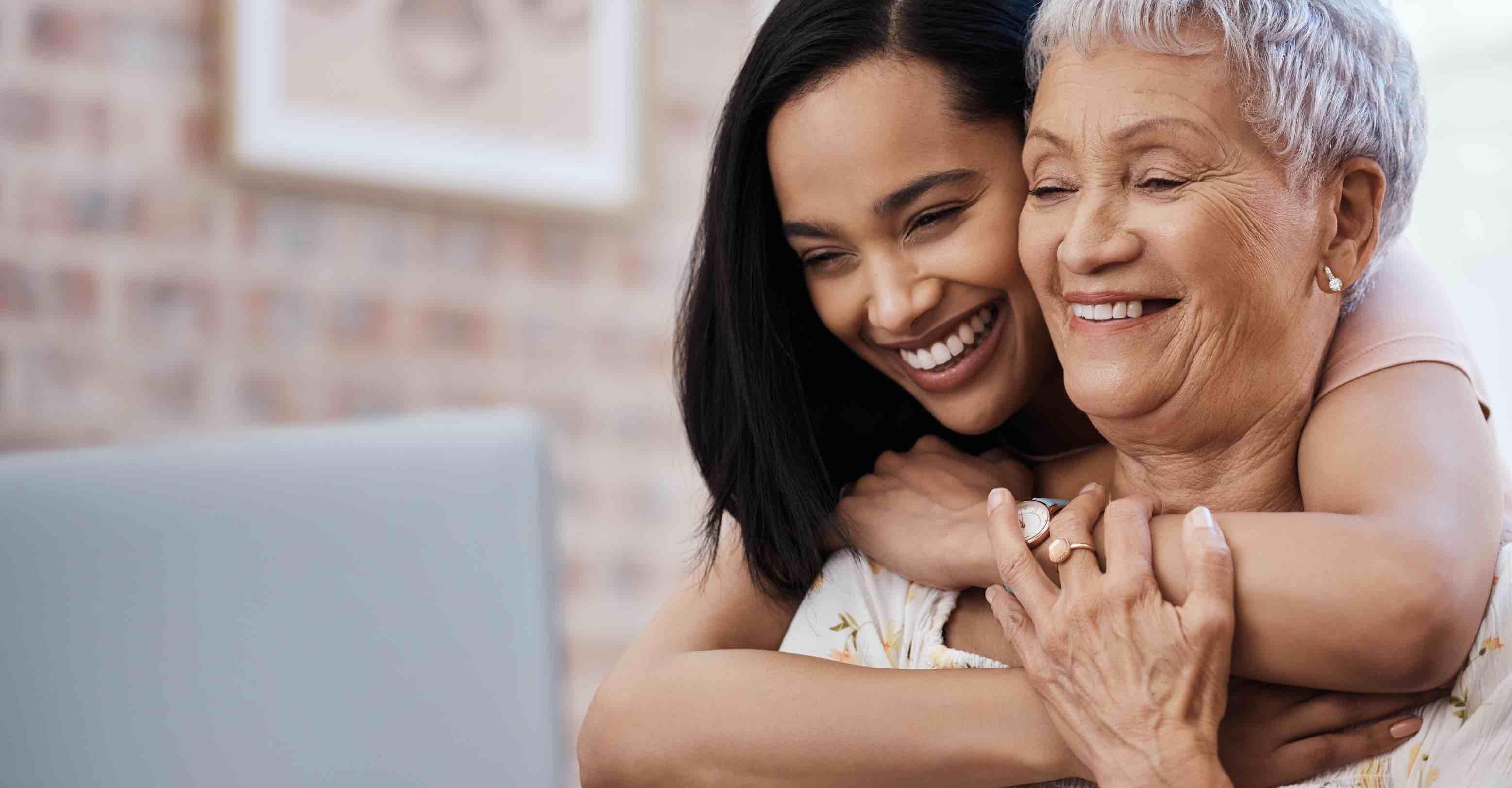 Compare costs, photos & reviews of senior living and care options near you.
Questions?
Call to speak to one of Caring's Family Advisors, or submit a request for more information here.
Didn't find what you were looking for?
Caring's Family Advisors can help answer your questions, schedule tours, and more.