Western Maryland Health System Hospice Services
Offers Hospice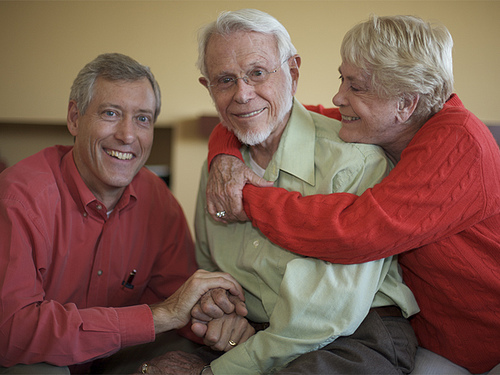 About Western Maryland Health System Hospice Services
About Hospice Care
Hospice Services are available through the Western Maryland Health System to help meet the needs of patients and their families facing a terminal illness. Care is provided with a belief that dying is a natural process. Hospice seeks to affirm life by enhancing the dignity and quality of a patient's life.
Who are we?
Hospice is not a place. It is a program of supportive care. Most care is provided in the home (this includes Assisted Living, Personal Care Home, and Nursing Home). At times hospitalization is needed to achieve symptom management. If hospitalized a patient will continue to be followed by the hospice team and care in the home will resume when the acute problem is resolved.
Hospice care should be considered when cure is no longer possible and the focus of care is directed toward comfort. Decisions to forego or discontinue aggressive therapies are usually made at this time.
Team Approach
Hospice care is provided through a team approach. Directed by the patient and their physician, the team includes nurses, home health aides, social work, pastoral care, and other needed therapies. Together they create an individualized plan of care for the patient. Volunteer services and Bereavement care are included. The plan of care will be directed toward relief of physical symptoms and provision of psychosocial/ spiritual support.
24-Hour Availability
Patients & families may have questions or unforeseen problems at a time other than our work day hours. A registered nurse is available by phone 24 hours a day, seven days a week. If needed the on call nurse will make home visits at that time. These visits provide a link to the physician and often reduce the need for visits to the Emergency Department.
Referrals/ Admission
Anyone can request an information and assessment visit by Hospice. A physician order is needed to admit to services. The physician will need to verify that the patient is likely to be in the last six months of life and identify the Hospice illness.
Keep in mind that the six month time frame is a guideline. Patients may do better than expected and sometimes Hospice is no longer needed. If so Hospice care would be discontinued. If need continues past six months the service continues.
Paying for Hospice care
Hospice care is covered in full by most insurances. Care is provided regardless of ability to pay.
Medicare and Medicaid provide a special Hospice Benefit. This benefit provides 100% coverage for visits by staff, medications r/t to the Hospice illness, durable medical equipment in the home, and supplies for skin care, incontinence management, dressings, etc.
Additional Information
Facing a terminal illness can be overwhelming and one of the most difficult experiences in our lives and the lives of our loved ones.
Let Hospice help. You can contact us by calling: 240-964-9000
Get Costs
---
Services and Amenities of Western Maryland Health System Hospice Services
Medicare
Medicare Provider Number: 211534
Ownership Type:

Voluntary Non Profit Private

Date Certified:

10/20/1995
Get Costs
---
Senior Care Services near Allegany County, MD
Senior Care Services near Cumberland, MD
Other Senior Care in Cumberland, MD