Nursing Home Alternatives
10 Surprising Ways to Avoid Nursing Home Care
91% helpful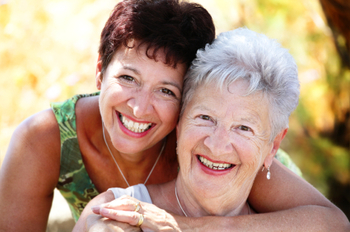 Although many nursing homes today offer wonderful care, most of us would prefer to live out our lives in the comfort of home.
For any number of reasons, though -- from physical or mental health issues to dwindling finances -- staying at home doesn't always seem possible. If someone close to you appears to be headed for a nursing home, there are alternatives that can -- sometimes indefinitely -- forestall the need for such a move.
Here are ten ideas for keeping your loved one at home:"ƒ
1. Share care
As an older adult's need for in-home care begins to mushroom, even the combination of paid and family caregiving may quickly become too expensive, too time-consuming and exhausting, or both. Many people discover they're able to share caregiving (and its costs) by pooling their resources. Examples include:
Moving in with a relative, friend, or neighbor. Living alone significantly increases the need for caregiving. Many older adults address this problem by sharing their living space with someone else who's in similar circumstances. This might mean sharing one or the other's existing home, or getting a new place together. The roommates can then help support each other while sharing some family and paid caregiving, reducing both the burden and the cost.

Simultaneous family-and-paid caregiving shared with a neighbor. There may be someone who lives in the same building or on the same block as the person you're caring for who also needs regular in-home care. If so, and assuming that the two of them get along and accept the idea, it may be possible for them to share some in-home caregiving. One of them could be taken to the other's home -- and, if both physical setups allow, this could alternate between the two places -- and be cared for there for a day or a few hours, either by a paid or family caregiver. A comfortable chair or bed could be added to one or both places to make this more workable.