Symptoms to Check
9 Symptoms We Shouldn't Ignore
95% helpful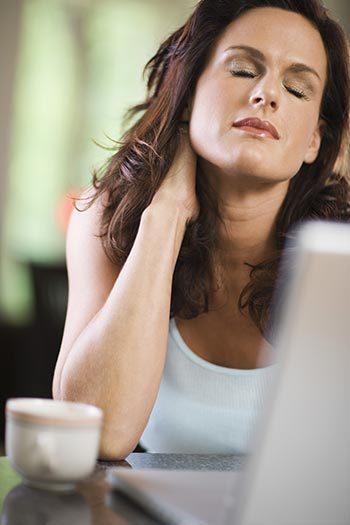 Certain health warning signs are well known -- like chest pain (heart attack), fever (infection), yellow eyes (jaundice), and irregular moles (skin cancer). But other concerning symptoms often get overlooked. Though they're common indicators of important health problems, people find them easier to dismiss or ignore.
"I find that many people feel too busy to have a seemingly minor complaint looked into," says San Francisco internist and geriatrician Leslie Kernisan, who is also Caring.com's senior medical editor. "But a regular doctor's visit can often lay the issue to rest. With a little investigation, we can figure out whether there really is something to worry about, and, if so, treat."
Here, nine often-overlooked symptoms that warrant a medical checkup:
Overlooked symptom #1: Sleepy during the day (for no reason)
Stress or "burning the candle at both ends" (late to bed, early to rise) can leave anyone yawning midday. So can insomnia, where you awaken and just can't get back to sleep. But sleep deprivation for these reasons is different from the all-day-long fatigue -- even to the point of nodding off -- that you might feel even when you believe you had a decent night's sleep. It's especially concerning if feeling tired and unable to concentrate strikes you day after day, and you can't fathom why.
Could indicate: Sleep apnea. This sleep disorder occurs when the soft tissues at the back of the throat disrupt normal breathing patterns. Unable to get oxygen, the body struggles for breath and you wake up briefly -- perhaps not enough to notice, except that this pattern occurs over and over, for hours, affecting overall sleep.
What else to notice: You may also have sleep apnea if you snore, especially if the snoring is loud or uneven, or erupts in snorts, or if you awaken with a sore throat or headache. Anyone can develop sleep apnea, but being overweight puts you at higher risk.