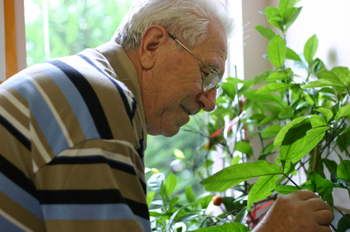 All Rights Reserved
A full day of adult daycare usually costs between $25 and $75, and some adult daycare centers allow hourly payment ($5 to $15 per hour) for less than a full day. The amount charged varies with location (urban areas tend to be more expensive), hours of care, and services provided (one or more meals, transportation, medical care). Many adult daycare centers offer sliding-scale payment, meaning that those with low income are charged less.
Here are some options that may help you and your loved one pay for adult daycare.
Look into public benefit programs
Learn about coverage for adult daycare from public benefits programs, including Medicaid, VA benefits, and the PACE program. Learn more about using public benefit programs to help pay for adult daycare.
Consider insurance and private payment sources
Whether or not your loved one is eligible for any government-sponsored program to help cover adult daycare, there may be other options you can explore, including a Medicare Advantage (Part C) health plan, long-term care insurance, the cash value of a life insurance policy, a reverse mortgage, and shared family contributions, as well as local resources for free care. Learn more about using supplemental sources to help pay for adult daycare.