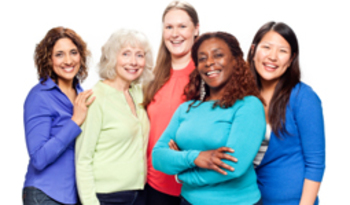 All Rights Reserved
1. Join a support group for heart disease caregivers near you.
A support group is a great way to connect with other heart disease caregivers. Unlike your family and friends, these folks may be able to offer you more objective advice based on their own experiences. You can bounce ideas off the group, ask for suggestions, or just vent about what's bothering you. And if you find yourself connecting with another caregiver, you can strike up a friendship outside the group.

To find a support group in your community:
Contact The Mended Hearts, Inc., a national nonprofit affiliated with the American Heart Association. Visit mendedhearts.org, or call 888-432-7899, to find a meeting in your area.
Check your local yellow pages under "Senior Services."
Ask the patient's doctors or nurses for a referral.
Talk to a social worker at your local hospital or rehabilitation center.
Contact your state or local Department of Social Services.
2. Find a support group for the heart disease patient.
If the person in your care would like to talk to other people with heart disease, you may be able to kill two birds with one stone by finding him a support group. He'll be able to take advantage of the group for himself, and you'll have the opportunity to meet other caregivers in the process. You can find a support group for him the same way you'd find one for yourself.
3. Join an online community.
If you're anxious about meeting new people or don't have the time to attend meetings, an online support group may be right for you. You'll be amazed by the sheer number of discussion boards and chat rooms that are out there. For starters, check out the American Heart Association's discussion boards. To find other online communities, type "heart disease caregiver online support" into your favorite search engine.
4. Consider a faith-based organization.
If you or the person in your care is religious, your church or synagogue may be one of your best resources. Religious organizations offer spiritual support as well as services like respite care and meal programs. And you'll have a built-in community that most likely includes other heart disease caregivers.
5. Visit your local senior center.
If your community has a multipurpose senior center, you can take advantage of a variety of services and programs. Classes and group activities will help the heart disease patient socialize and stay active, and you'll have the opportunity to meet other caregivers. By posting a notice, you may even be able to start your own support group.