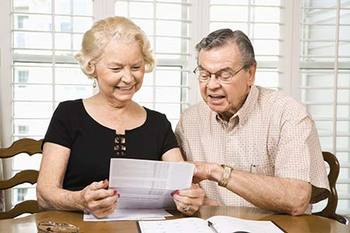 All Rights Reserved
When you hear the phrase "aging in place," you probably think about modifications and technological changes that allow people to grow old in their own homes. Stair lifts and railings in the shower to prevent dangerous falls are two common examples.
But continuing care retirement communities (CCRCs) offer another way to age in place, one in which different types of senior housing options coexist on one campus. This option is becoming increasingly popular. According to USA Today, more than 600,000 older Americans like the idea of getting settled in a community and staying as their care needs change. If residents need more care, they can move within the community, from independent living to assisted living to skilled nursing care.
Next: 7 Benefits of a Continuing Care Retirement Community
The appeal is easy to understand—but understanding how to pay for a CCRC can be confusing. How do the rates differ from other kinds of senior living, such as assisted living homes? What does the monthly fee cover? What does a CCRC entry fee cover, why do you need to pay one, and what happens to the money if you leave a community or pass away?
Read these 4 key financial facts to find out more:
Fact 1: There are several financial advantages to a CCRC
"If you move at an appropriate age, then amortize what you'd pay over, say, a period of 20 years, it's often cheaper over the long term," says Dan Ogus, executive vice president and chief operating officer of be.group, a nonprofit provider with 33 senior living communities located throughout California.
Second, entrance fees tend to fund long-term capital improvements, so you are investing in your own future. In a more traditional assisted living model, the care and condition of the community and amenities can wax and wane with the economy and market demand. Another advantage to a CCRC is that, typically, entrance fees make it possible for the community to offer a reduced monthly service fee—so you save monthly compared to charges at other types of retirement communities.
Third, CCRC residents know that they will have access to assisted living, skilled nursing, and memory care for the rest of their lives, even if they outlive their financial resources. "Certainty is important to people," says Ogus. "If someone outlives their assets, then he or she is taken care of for the rest of their lives. So it's a form of insurance."
Finally, most states provide strong oversight of CCRCs. "States protect consumers with respect to CCRCs," says Ogus. "You rarely hear of a CCRC closing." If a CCRC doesn't maintain certain levels of reserves, for example, the state may intervene and demand changes and/or new management.
Fact 2: Contracts Vary
Most CCRC contracts specify care provisions and present a payment plan based on a one-time entrance fee (which new residents pay before moving into the community) and a monthly service fee.
The amount of each of the two fees is based on the type of housing (from a studio apartment in some communities to a private, single-family home in others) and the level of care the resident chooses.
"Basically, there are three contract models," says Ogus. "There's the extensive life-care model, where, as you travel through the care continuum, your fees don't go up. That's the classic CCRC model. There are also modified month-to-month and pay-as-you-go models."
In the classic model, residents pay more up front and then have unlimited access to health care with little or no increase in the monthly maintenance fee. In the month-to-month model, residents may pay for healthcare as needed, with monthly maintenance fee increases to cover health care needs. In the pay-as-you-go model, also called fee-for-service, residents pay for all health care costs separately. Although this can initially be the least expensive contract, it can become quite costly if a resident eventually has extensive health care needs. All contract models should cover:
Type of residence (e.g., size, etc.)
Fee schedules
Services
Health care coverage
Insurance requirements
Conditions for transfer within the community to other levels of care, and a description of the CCRC's responsibility should a resident become unable to pay fees
Cancellations and refunds
Contracts should also include clauses about refundability, or how much of the entrance fee you and/or your loved ones will receive if you leave the CCRC or pass away. Typically, the amount of the entrance fee returned to the individual or her estate depends on how long she lived at the CCRC. Most allow people to choose among a few options.
Fact 3: Entrance and Monthly Fees Range Widely
For those used to month-by-month assisted living contracts, CCRC entry fee structures can be initially challenging to navigate.
Entrance fees for CCRCs, of which there are some 2,000 nationwide, vary widely and are dependent on a number of factors. Roughly, entrance fees can run anywhere from less than $100,000 to $1 million, and monthly fees average $3,000 nationally, according to the Assisted Living Federation of America.
"Fees depend largely on geography and market," says Ogus. "Also cost of operations, which is dependent on the state. CCRCs are very labor-intensive." Your monthly service package is typically adjusted annually to reflect the current costs of labor, energy, and food.
And as Paula Span noted in The New York Times, "The reason it is hard to know what a CCRC costs is that price tags vary enormously, reflecting not only regional costs of living and amenity levels (communities range from modest to luxurious) but also contract types. Unlike assisted living facilities or nursing homes, CCRCs around the country …. offer fundamentally different products."
Other factors that affect CCRC costs include:
The type of contract you sign
Whether you will rent or own your unit
The size and location of your living space
Whether accommodations are shared or private
How much space you need for housing
How much care is needed at the outset
The services and amenities not covered by your contract
A prospective resident's current health status
For example, a resident who chooses a three-bedroom home will pay both a higher entrance fee and a higher monthly rate than someone who chooses to live in a one-bedroom apartment. A resident needing assisted living or memory care may have a higher monthly service fee than a resident who lives independently.
Fact 4: There Are Multiple Ways You Can Afford a CCRC
There are several ways to pay for a CCRC, from selling your home to making use of long-term care insurance. The strategy you use will likely depend on your individual preferences, assets, and insurance.
"In the old-school CCRC model, people turn over all their assets to the CCRC," says Ogus. "The typical CCRC resident sells their home to pay the entrance fee. Some have cash sitting around and others don't. Another one is where they pay an entrance fee, with a certain amount repayable—not refundable—based on if and when the CCRC resident passes away or leaves. This is appealing since it guarantees money to be left for the kids."
There's bridge financing, such as Elderlife Financial Services, that helps people fund their entrance fee by bridging the financial time gap between the sale of a house and moving in. This is a form of short-term lending.
Long-term care insurance generally won't kick in for independent living, but some covers assisted living. Every policy is written differently. Ogus's advice is to not make assumptions and to "look at what's covered state by state and policy by policy and benefit by benefit. One of the things that breaks my heart is when someone thinks they'll have a covered benefit and they don't."
Finally, Medicare, and at times Medicaid, can be used to pay for some services, and many CCRCs accept either Medicare or Medicaid. But while Medicare usually doesn't cover long-term nursing care, it does cover services that a CCRC resident might receive, like physician visits and hospital stays. Note that because the financial requirements for CCRC residence can be strict and the costs can be relatively high, very few CCRC residents are eligible for Medicaid.
For more information, ask each CCRC you're considering for its audited financial statements, and seek help in evaluating costs versus assets from a financial adviser. CARF International, which provides accreditation to CCRCs, has a consumer guide to understanding CCRC finances at www.carf.org. Ogus also suggests taking a look at be.group's complete guide to paying for senior housing for more information.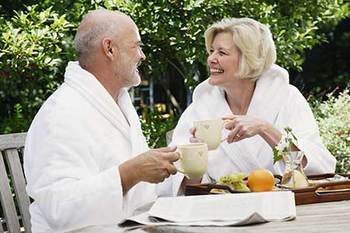 Prev: The New Retirement Community | Next: 7 Benefits of a CCRCs