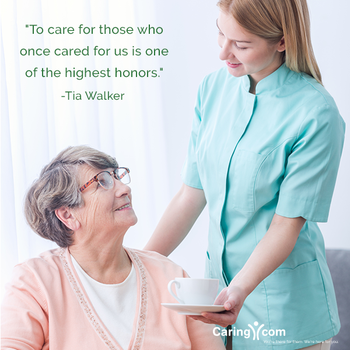 All Rights Reserved
Being a family caregiver is one of the hardest jobs there is. As much as you love your aging loved one, there will be days when you're pushed to the limit, when you struggle with a range of complicated emotions, from anger and guilt to loneliness and isolation. Some days, a few words of encouragement and support are all you need to keep going. For those extra-trying days, we've created the following "memespirations" to provide a little perspective and help you get back on track.
1. It's an honor.
Caring for an elderly loved one has its challenges, but in many cases, it's also an opportunity to give back to someone who has given so much of their life to you. It's a chance not everyone gets.
2. Do your best.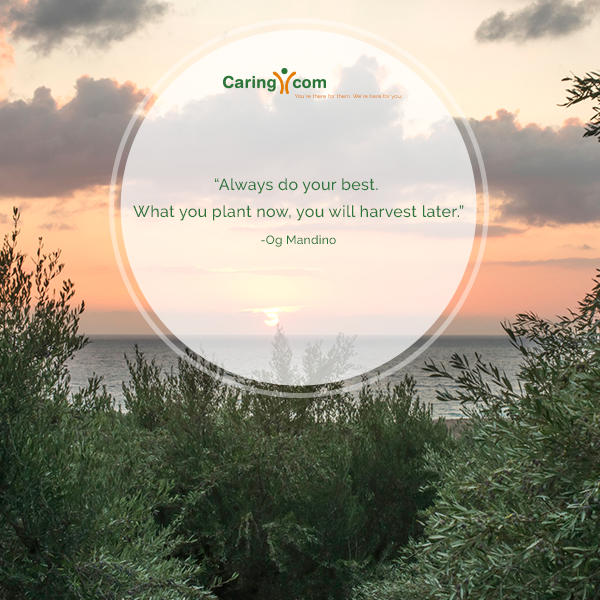 Perfection isn't attainable or realistic, but doing the best with what you have is. Rather than beat yourself up for what's less-than-perfect, know that your best is good enough, and have faith that your efforts will pay off.
3. One of life's greatest responsibilities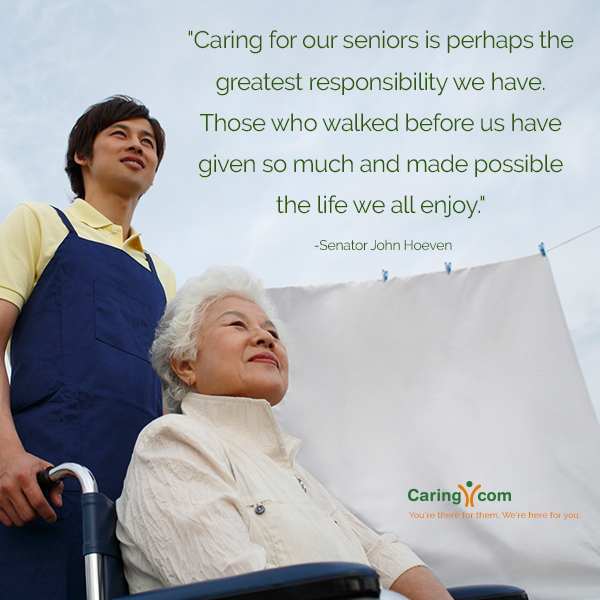 Providing the best possible care for our elders is a great responsibility, and also an important part of the cycle of life. Be proud of yourself for taking on this role.
4. Be like the lotus.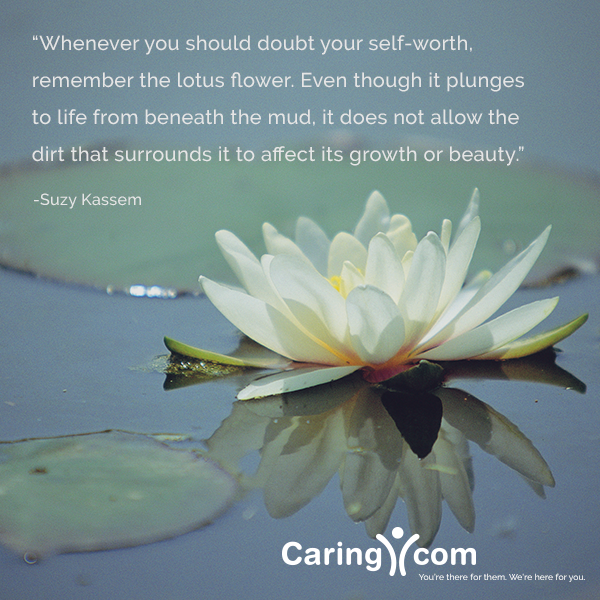 It's easy to get sucked in by the chaos and messiness around you. Take inspiration from the lotus flower, and rise above it.
5. Everyday heroes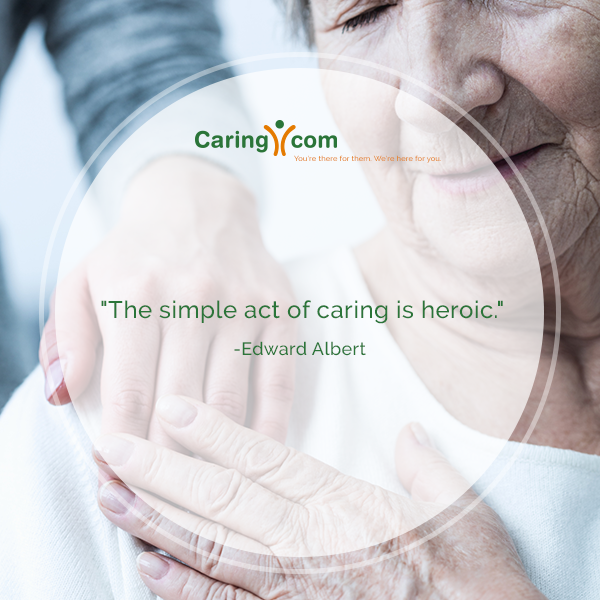 You may not realize it, but what you do each day is heroic.
6. Keep your head above water.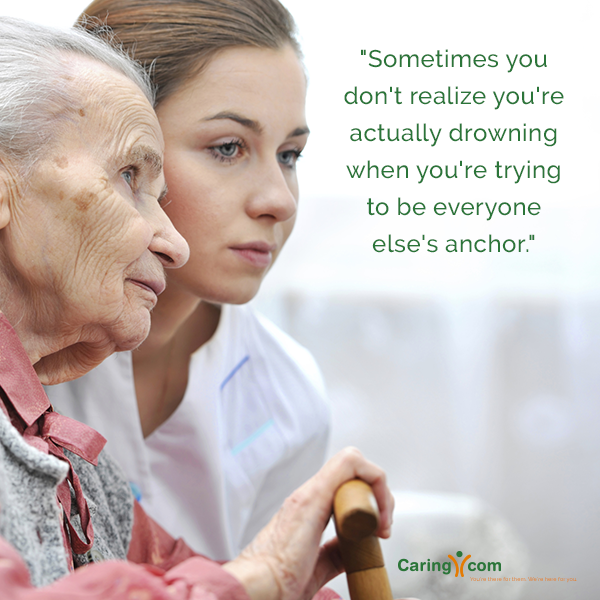 Caregivers are often hard-wired to put the needs of their loved ones above their own. But it's key to remember that if you're not taking care of yourself, you won't be able to properly care for anyone else.
7. Learn from challenges.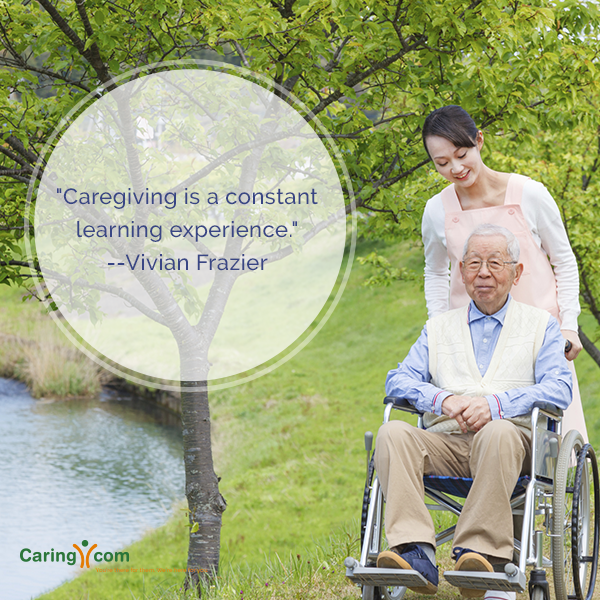 Whether you've been a caregiver for a week or a decade, you've likely picked up some valuable lessons along the way. Each caregiving challenge you face yields additional wisdom.
8. Sing anyway.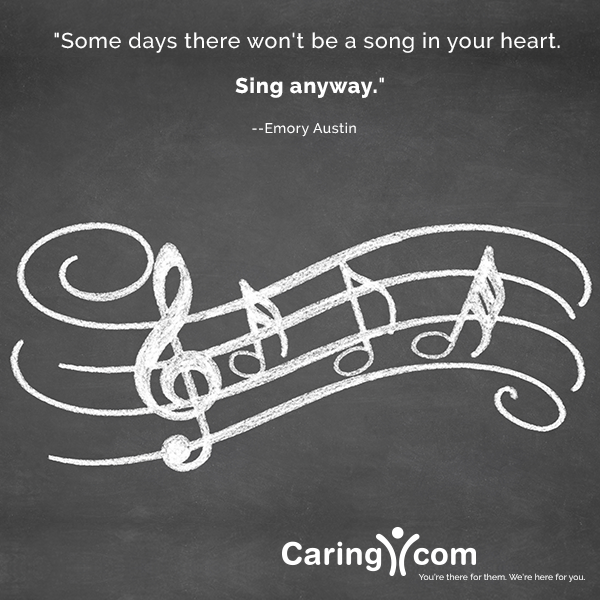 It goes without saying that caregiving isn't all rainbows and butterflies – often, it can be downright grueling. No matter how much you love the person you're caring for, there'll be days when you'll doubt whether you can do it anymore. Sometimes, just having a positive outlook will be the key to moving forward.
9. Stress less.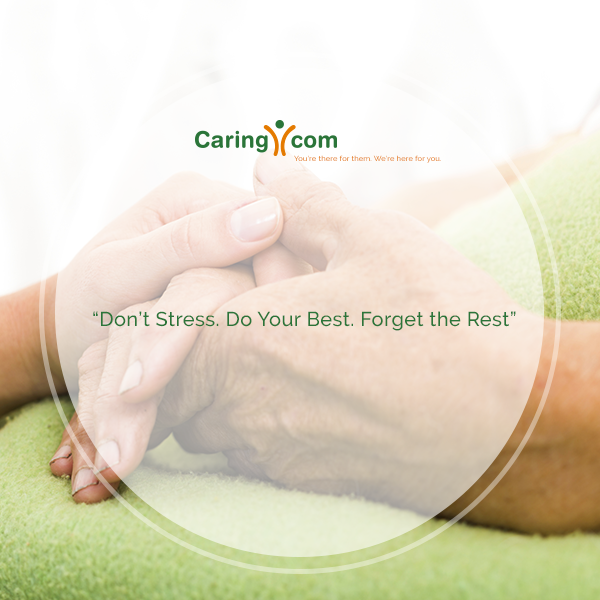 Research has shown that family caregivers are at higher risk than others of chronic stress, which can wreak havoc on their health. Try to let go of the idea of being a perfect caregiver and remember that your best truly is good enough.