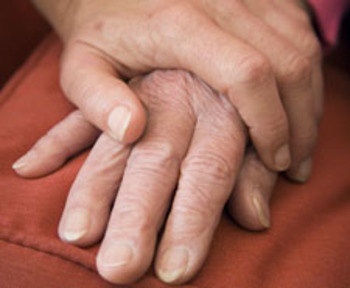 All Rights Reserved
What Does Hopsice Do
Hospice services offer physical, emotional, spiritual, and practical comfort and support to patients and families who are facing death -- at home, in the hospital, or other settings. The goal of hospice is to keep pain and suffering at a minimum, rather than to cure an underlying condition or illness. To qualify for care, most hospice services follow the general guideline that a patient must be diagnosed with a medical condition likely to cause death within six months or less. However, hospice care need not be continuous; patients are free to begin and end it as their condition improves or deteriorates.
The specific type of care and service hospice provides differs depending on individual needs and preferences, but it may include the following:
Medical care that involves monitoring the patient and administering medication, controlling pain, and providing other medical support
Social services, including counseling and referrals or coordination with other community resources to help the patient and his or her family
Spiritual services in keeping with the patient's religious or spiritual beliefs
Help with household chores, meals, and basic personal needs such as getting out of bed, walking, bathing, and dressing
Physical, occupational, and speech therapy to help maintain or regain lost functioning
Respite care to provide breaks for the usual caregivers
Bereavement support to help survivors cope and grieve after a death
How Does Hospice Help
Hospice care is for people who can no longer benefit from regular medical treatment and want to live their remaining time in a way they perceive will afford as much comfort, dignity, and privacy and as little pain as possible. For caregivers, hospice can also provide essential respite from the stress and constancy of daily duties, as well as grief counseling if needed.
What Does Hospice Cost
Hospice care costs less than most other types of end-of-life care because it usually involves less technical equipment and fewer medical procedures; the patient is most often cared for at home instead of in a hospital; patients need only pay for the services they require; and there's no charge for care and services that family members, friends, or volunteers can provide.
Medicare, Medicaid or Medi-Cal, and some forms of private insurance cover nearly all costs of hospice care. And many hospice services offer care free or based on a sliding scale to those with low incomes. A typical range for cost paid out of pocket is about $150 per day for care at home to $650 daily for constant care in a facility.
How To Get Started
To qualify to begin hospice care, a doctor must diagnose a patient with a terminal illness -- that is, a medical condition that may cause death within six months or less. You may find that you need to use some steely persistence to get the mechanics of hospice care initiated, both in dealing with attending physicians and in finding a hospice organization willing and available to provide the needed care.
Then you'll need to locate local hospice providers. For that, go to Caring.com's Senior Living Directory and search for hospice services by city or zip code -- and to see ratings and reviews of individual providers.