Help! Dad's Caregiver Is After His Money -- But He Thinks It's True Love
92% helpful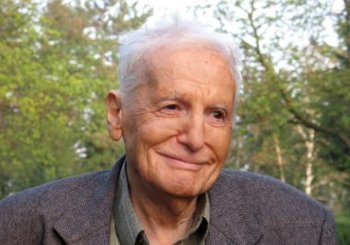 Worried that the object of an elder's affection is nothing more than a gold digger? Here's how to unravel the romance before it's too late.
Problem #1: Dad keeps giving his caregiver expensive gifts.
What happens: Dad buys his caregiver costly items, such as a watch and a laptop -- or pays a caregiver-turned-girlfriend's rent and school fees. Or Mom gives her caregiver extra cash to buy toys, books, and food for her children. Loneliness and isolation can make older adults particularly vulnerable to relationships that start out as caregiving arrangements but quickly cross the line into friendship or romance, says Carolyn Rosenblatt, author of The Boomer's Guide to Aging Parents and consultant and mediator at www.AgingParents.com. "What I see all too often is elders with a desperate need for love, touch, and pleasure. When someone steps in to meet those needs, they're very vulnerable."
What to watch for: Be alert for signs that your parent's attachment to the caregiver is becoming extremely personal. You might start to hear stories about the caregiver's family difficulties, dire financial straits, or ill relatives. "Any sob story or plea for sympathy is a danger sign," Rosenblatt says.
What to say: In situations like this, logic isn't likely to work well, and neither are accusations. If you begin to criticize the caregiver, your parent is likely to jump to his or her defense. "Trying to talk someone who's lonely out of a relationship is like trying to talk you or me out of having the need to eat or sleep," says Rosenblatt.
Instead, express your sympathy for your father's loneliness and let him know you care about his situation. You might say something like, "Dad, since Mom died it's been pretty quiet and isolated here at the house. I can imagine how hard that must be." Discuss the emotional side of your father's needs and work with him to come up with solutions other than more time spent with the caregiver. Maybe he'd like to try the day program at the senior center, or even come live with another family member.
What to do: Call a family meeting -- even if you have to do it by conference call -- and include everyone except the person you're concerned about. Then elect one person to speak for the family in expressing your concerns. But be careful not to sound like you're putting your needs above your parent's. Instead, appeal to his self-interest, which for most older adults revolves around maintaining independence and quality of life. Remind him that these aspects of growing older with dignity depend on his protecting his assets.
If it's within your power, you might want to fire the caregiver, but often a better first step is to establish a careful monitoring situation in which you limit access to funds. Talk to your parent about giving you or another sibling durable power of attorney for finances to protect access to his money, says attorney and caregiving expert Barbara Kate Repa. If your loved one's judgment appears to be seriously impaired and you're not able to convince him or her to grant you power of attorney, you may need to apply for guardianship, also called conservatorship.