A Guide to Advance Health Care Directives
Helping someone prepare for end-of-life medical decisions can be of great comfort to both that person and to others in their family. The document that helps accomplish this? An advance health care directive, or living will (what it's called and what it includes depends on where the person lives), sometimes paired with a power of attorney for health care.

This document is hugely important because in a medical situation in which someone can't speak for him or herself — anything incapacitating, from a short, temporary condition to a long terminal illness — it lets medical providers and other decision makers know his preferences, and it can authorize someone to speak on the person's behalf.

Without an advance health care directive or living will (a document that specifically outlines the kind of care your aging loved one wants), patients who can't communicate may be left to the confused decisions of squabbling family members or the mercy of doctors who might use artificial means to prolong life, or refuse to do so, regardless of what the patient would want.

Due to the unpredictable nature of illness and injury, it's best to put this document in place sooner rather than later. Having an advance care directive can give you peace of mind in knowing that your aging loved one's preferences are clear.
Advance Health Care Directives: The Basics
An advance health care directive is the primary legal tool for protecting a person's health care wishes if and when they can't speak for themselves. The health care directive applies any time the person is unable to communicate, whether or not the situation is life threatening, and for however long is necessary. Examples are a patient's temporary condition after an incapacitating stroke or injury, or their chronic state during the long-term, late stages of Alzheimer's disease.

An advance directive can set out the person's wishes regarding the specific care he or she does and doesn't want, and it can appoint someone — usually a close family member — to supervise that care or to make decisions for them when they're unable to do so. An advance health care directive would not override the person's direct control over his care as long as he can still speak for himself.
What is an advance health care directive supposed to accomplish?
Advance health care directives come in several varieties and go by several names, depending on the state where a person lives. "Advance health care directive" is the general name for all these documents. Some of the other names for particular documents are advance directive, living will, health care declaration, medical power of attorney, durable power of attorney for health care, and patient advocate designation.

These documents — either one document alone, or two in combination — are meant to protect a person in two ways if and when he can't communicate:
The person can set out the specific types of health care — usually including artificial life-prolonging care, artificially administered food and water, and comfort care — that he does and doesn't want. In most states, this care can be specified if the person is either close to death from a terminal condition or considered permanently comatose. This clarifies things not only for family, but also for medical providers, who are bound by law to follow the patient's wishes or find another provider who will agree to follow them.
The person can name someone to act on his behalf in making health care decisions when he can't do so himself. This designated agent, who's given legal power to act by the document, can make sure that the patient's wishes are carried out and can make any other health care decision that wasn't specified in the document.
Which documents does someone need to ensure their medical wishes are followed when they're incapacitated?
Ideally, a person will achieve two separate goals, no matter what documents are used. He can spell out specific instructions and name someone to speak on his behalf. This might be accomplished in one document, or it might take two.

The possible need for extra paperwork is that some documents, usually those known as living wills or health care declarations, just set out the person's specific instructions. They spell out the care the person does or doesn't want if they're terminally ill or permanently unconscious, usually with particular attention to end-of-life decisions such as resuscitation and artificial prolonging of life.

The problem with relying solely on such a document is that it can't anticipate every possible medical scenario. Also, it doesn't grant any particular person the authority and responsibility to make sure that the person's wishes are actually followed.

Another type of document, variously called a medical power of attorney, power of attorney for health care, patient advocate designation or something similar, names a specific person to act as the patient's "agent," "proxy" or "attorney-in-fact."

This person will have legal authority to make sure the patient's wishes are followed and can make all other decisions related to his medical care, including:

Consenting to or refusing any medical treatment or diagnostic procedure related to physical or mental health, including artificial nutrition and hydration.
Hiring and firing medical providers.
Admitting to and discharging from hospitals and long-term care facilities.
Accessing all medical records.
Giving directions regarding organ donation.
However, these power-of-attorney documents don't always include descriptions of what specific medical care someone does and doesn't want. This leaves room for arguments among family members and doctors, even though the person named in the document has the last word.

In most states, an advance health care directive permits the patient to accomplish both goals in a single document. In other states, he might need two separate documents.
Choosing an agent for end-of-life decisions: What if the patient can't decide on an agent?
Perhaps your aging loved one has a very clear idea of what type of life-prolonging or comfort care they'd prefer toward the end of life, but they're hard-pressed to come up with a trusted person to name to supervise that care. In such a case, encourage them to go ahead with expressing his wishes for care in writing in a directive — even if he or she has to forgo naming an agent.

While this method isn't optimal, in this case medical personnel would still be legally bound to follow the written wishes for care — or find another doctor or hospital willing to carry them out.

On the other hand, the patient may not be sure right now exactly what medical procedures they would or would not want to undergo in the future. But perhaps they are ready to name an individual to oversee their medical care if she becomes unable to express her wishes — someone who knows her mind and will lobby for that care even when up against an unwilling medical establishment.
In this type of situation, encourage her to take the step of naming the health care agent while skipping the other step of setting out detailed wishes for medical care. That will ensure that one specific person will be authorized to supervise her care, rather than leaving medical decisions up to the whims of a particular doctor or hospital policy.
How should someone choose an agent?
First, know the rules. In many states, the patient's doctor can't be named the patient's agent in an advance health care directive. In any case, it's a bad idea to name a doctor. Instead, the patient should select someone trustworthy and loyal who, above all else, knows their wishes and can discuss them with him or her and with others. This, of course, requires the agent's willingness and ability to talk openly with the patient about dying and death.

Ideally, the agent should be someone who can be physically present or easy to reach when the patient needs to have health care decisions made. And the agent should have a strong enough personality to make sure that the patient's wishes are followed — someone who can't be bulldozed by family members or by doctors.

The patient should name just one agent, not two, in order to avoid disputes. But they should also name a successor or alternative agent, particularly if the agent is also elderly — for example, if a husband chooses his wife as the initial agent. The alternative agent will serve if the first-named agent also becomes incapacitated, dies or is otherwise unable to serve.
Where should the completed advance health care directive be filed?
Make sure to keep the original advance health care directive in a safe place that's easy to find, and give copies to the following people.

Each of the patient's regular doctors (request that it be made part of his formal medical record).
The named agent and successor or alternate agent.
The patient's lawyer (even if the lawyer didn't prepare the document).
Any health care facilities where the patient will be treated.
Close family members (or close friends, if the person desires).
The patient can also keep a note in his or her wallet stating that an advance health care directive exists and giving contact information for any agent who's named.
How to Discuss Advance Care Directives with Your Loved Ones
If you feel uncomfortable about having this conversation, you're not alone. Here are some tips to help you navigate these difficult discussions.
1. Leave plenty of time.
Even if your aging loved one has already created the documents and made all of the decisions, plan on having these conversations with loved ones over time. Not everyone is going to be equally ready to talk about this at first.

2. Emphasize the positive.
Yes, there may be some conflict over these decisions now, but remind everyone that it is much easier to settle those conflicts while your loved one is still alive and able to answer questions and reiterate their preferences in person. In the long run, this should help cut down on conflict and tension, not to mention grief, when your aging parent loses the ability to make decisions for him or herself.

3. Have everyone make an advance care directive.
Instead of focusing on the possibility that just one member of your family will soon need an advance care directive, face the reality that this is a document anyone might need without warning. Putting these papers together as a group could make the conversation easier.
4. Consider hiring a professional to help.
Some families may benefit from having a neutral person, such as a faith leader, family counselor, or attorney, mediate these conversations so that your aging parent's wishes are heard. This is particularly helpful in high-conflict family situations.
A Step-by-Step Guide to Establishing an Advance Care Directive
An advance health care directive should be as specific as possible. This process is a chance to help your aging loved ones think through all of the issues that might come up in connection with their future medical care.

Understand that these documents take effect only in fairly dire circumstances: Your aging loved one must be unable to communicate their wishes for care personally. And most laws also specify that a patient must be close to death due to a terminal condition or in a permanent coma (as certified by a doctor) before a directive will be enforced.

Getting to that level of specificity means your loved one should consider how they want to live during a terminal illness, and what his end-of-life preferences are when creating a health care directive or living will.

It's not easy to bring up the subject of dying (especially if it's your parent you're caring for). But you, the individual, and the rest of his family will gain some peace of mind if you can get him to start thinking and talking about this subject, and eventually to execute documents that set down his wishes.

One way many people get this discussion started is by showing the person the advance health care documents they've prepared for themselves. This both breaks the ice and gives the person a model on which to base his own documents.
The job is to get him thinking about what will be important to him when he is incapacitated, and particularly when he's dying, such as where he wants to be — at home if possible, or in a hospital — and what treatments (particularly life-prolonging ones) he wants and doesn't want.
He also needs to think about who he wants to make decisions for him if and when he's unable to do so himself.
The person should discuss these things with family, health care providers, and trusted advisors who will help him consider his wishes, options, and fears.
But remember that a conversation doesn't have the same legal force as an advance health care directive or similar written document, even if a doctor records it. In most states, only a written, signed, and witnessed advance health care directive legally must be followed by health care personnel and institutions.
Then the person should carefully consider whom he wants to serve as the agent to make decisions for him and support his choices when creating a health care directive or living will.

The agent the person in your care names in his advance health care directive should have several qualifications:

The job can be emotionally difficult, so it should go to someone who cares deeply about his welfare.
It should also be someone who is likely to be able to remain physically near him during a prolonged health care crisis.
And it should be someone who has a strong enough personality to stand up to family members, doctors, and hospital personnel if necessary.
Sometimes a trusted friend will make more objective decisions, or will follow the person's wishes more carefully, than a family member.
Whomever your loved one winds up choosing, he or she will have to discuss the responsibility with that person and make sure she's willing to accept it before naming her in the document.
Finally, use sample forms for the advance health care directive or living will as planning tools.
Situations to address when advance health directive planning
Each individual's advance health care directive should be personalized to reflect his or her particular wishes. An advance health care directive should address situations such as:

When (if ever) the person in your care would want artificial life-sustaining treatment, such as during permanent unconsciousness or severe dementia
Types of life-sustaining treatment he would and would not want, such as artificial nutrition and hydration, surgical procedures, and cardiopulmonary resuscitation (CPR) — and under what conditions
Instructions about other medical procedures that may arise given the person's medical history
Organ donation instructions
Pain control preferences
Where he wants his care (at home or at a designated nursing facility, for example)
Documents available online
Generic advance health care document forms are available from many sources, but the forms are designed to be planning tools only. They don't offer a final product — the forms are meant to trigger but not replace communication between the person in your care (the principal) and the designated decision maker (the agent).

Still, they are useful for getting started. Most state legislatures provide official forms for advance health care directives and living wills. These examples, among others, are available online:

New York
California
Delaware
Illinois
Oregon
Massachusetts
Similar forms are provided by such groups as state medical and bar associations. For example, sample forms can be found online through the California Medical Association, AARP, and the American Medical Association.
The importance of state forms
Though there's no single form that must be used for an advance health care directive, an individual should use his state's standard form if it has one. He should also follow his state's signature and witness requirements. For example, most states require two witnesses to the person's signature; some states also require notarizing the document.
In most states, witnesses cannot include relatives, heirs, medical providers or their employees, or anyone responsible for the patient's health care costs. If the person in your care is in a nursing home, some states require a state nursing home ombudsman or patient advocate to witness the signing.
Once the document is executed, the individual should give copies to his doctors and hospital, the person he designates as his health care agent, family members, and other advisors. He should keep a list of individuals and institutions that have a copy of the advance health care directive, in case he ever wants to revoke or change it.
Update As Needed
The below steps can help guide you as you update the advance health care directive or living will based on changing end-of-life wishes.

Encourage the person you're caring for to revisit their advance health care directive periodically, as long as he's able to do so. His feelings and choices may evolve as his situation changes — for example, after he's diagnosed with a serious illness, or as he witnesses others going through the end of life.
People commonly make changes right before a major surgery. He may also change his feelings about who should act as his health care agent, or his original choice might no longer be able to take on the job.
He can terminate or change the advance health care directive as long as he has the mental capacity to do so. If he wants to make a change, he should prepare and sign a new document and have it properly witnessed again; just making handwritten changes on a previous document is not a good idea.
If he does execute a new document, he should send a copy to every person and institution that has a copy of the previous one, explaining that the new one replaces the old. In most cases, completing a new advance health care directive automatically revokes all previous directives, but it's always a good idea to let everyone know personally.
How can I get my loved one's health care information?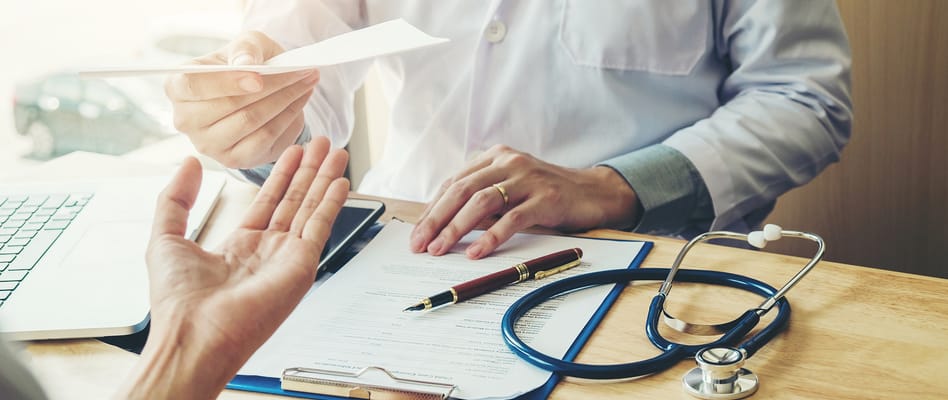 Keeping close tabs on the health of the person in your care while also respecting his privacy can be difficult. Congress stepped into this balancing act by passing the Health Insurance Portability and Accountability Act (HIPAA). HIPAA sets guidelines for doctors and other medical providers about what kinds of information about their patients they can discuss or divulge, under what circumstances, and to whom.
What follows are the basics from those guidelines.
Asking the patient's permission
If someone seeks information from a health care provider, or if the provider feels it might be a good idea to provide some information to the caregiver or family, normally the provider will ask the patient's permission, which gives the patient a chance to object. And if a patient objects to a provider giving information, either in a specific instance or in general, the provider may not discuss the patient's health status, even briefly.

If the patient does not expressly forbid it, a provider may discuss a certain amount of health information with a caregiver or family members, or with friends who are directly involved in caregiving. But the health care provider may discuss only information that you need to know about the patient's care.

In these circumstances, the health care provider uses professional judgment in deciding whether it's in the patient's best interest to discuss his health information, and how much information to provide.

Situations for discussion
Here are some examples of instances when a health care provider may or may not discuss medical information when no objection has been made. These examples are adapted from the Health and Human Services' online brochure, A Patient's Guide to the HIPAA Privacy Rule.
An emergency room doctor may discuss a patient's treatment in front of a family member or caregiver whom the patient has asked to come into the treatment room.
A doctor may discuss a patient's present condition with a spouse or adult child while the patient is recovering from an emergency, surgery, or other treatment.
A hospital may discuss a patient's bill with a family member who is with the patient at the hospital and has questions about the charges.
A doctor may talk to someone who is driving a patient home from the hospital or doctor's office about how the patient needs to be cared for during the ride and immediately upon arriving at home.
A doctor may discuss drugs a patient needs to take, and side effects to watch out for, with the family member or caregiver who has come with the patient to an appointment.
A doctor or other provider may not discuss either previous health history or long-term prognosis without specific permission from the patient.
Advance Care Directive FAQs
If the person in my care wants her health care providers to share information with me, can I ensure that they'll do it?
Under HIPAA rules, an older adult can give any kind of oral or written permission to health care providers for them to discuss her condition or care with anyone she chooses. There is no magic set of words or single all-purpose HIPAA form that has to be used. Many doctors, hospitals, and other health care providers have their own forms that they prefer to have patients sign before giving information.

The safest course of action is for you and the person in your care to contact all the doctors' offices and other medical providers she visits and ask for a copy of their specific HIPAA forms.

Fill out each form, have her sign each one (in front of witnesses or a notary, if required on the form), keep one copy each for yourself and the person you're caring for, and return the signed forms to the providers' offices. Anytime the patient is about to enter a hospital or visit a new doctor, repeat this process with the new provider.
Can I get information if the person in my care is unconscious or otherwise unable to give or refuse permission?
Even if he or she has completed HIPAA forms with some medical providers, a situation may arise — a medical emergency, a new provider entering the picture — in which no prior consent has been given and the patient is unable to give permission. In these circumstances, a health care provider may discuss health information with immediate family members, or with others whom the provider knows are directly involved in the patient's care, if the provider believes that doing so is in the patient's best interest.

The health care provider may only share information that the family member or other person needs to know, even if a patient is permanently incapacitated. In other words, providers will not throw open the patient's entire lifetime medical history but only those parts of it that relate to the current situation.