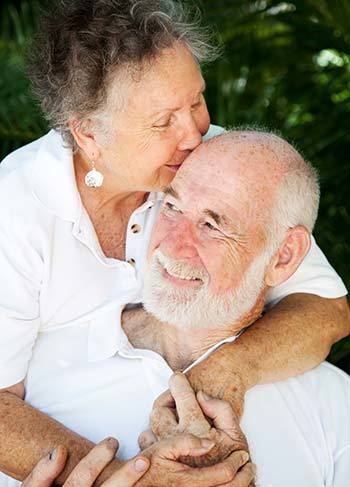 All Rights Reserved
If you live with epilepsy, you're not alone. According to the Epilepsy Foundation, 1 in 26 people will have epilepsy in their lifetime, and an estimated 2.5 million Americans have the condition, making it one of the most common neurological disorders in the United States. Yet even though epilepsy affects so many people and their caregivers, it is not well understood by the general population. Learn all you can to take the mystery out of this disease and get the help you need.
Here are some important websites to get you on your way. You'll find everything you need to know as well as opportunities to meet and talk, both online and in person, with people who share your experiences.
1. The Epilepsy Foundation
People with epilepsy and caregivers will find a wealth of information at the Epilepsy Foundation, one of the first organizations dedicated to education, outreach, and research in the epilepsy community. But the Epilepsy Foundation does more than that: Staff there will help you find doctors in your area. They have events, such as art therapy, fund-raising walks, and support groups across the country, and the free quarterly magazine Epilepsy USA. And their e-communities are lively discussion groups where you can find people with the same challenges.
Find your local chapter at www.epilepsyfoundation.org.
2. Epilepsy.com
The Epilepsy Therapy Project -- which recently merged with the Epilepsy Foundation -- has another website you should check out. Epilepsy.com focuses on helping people find new and groundbreaking treatments, gives you the lowdown on experimental treatments, and helps you use existing medications and treatments effectively. Take advantage of its free tool MyEpilepsyDiary to track medications and dosages even for medications and vitamins unrelated to epilepsy. Great for folks who take more than one medication as part of a personalized treatment plan. You can even download it as an app on your phone.
See www.Epilepsy.com.
3. Centers for Disease Control and Prevention
The federal government is active in epilepsy research, and you can find in-depth information and the latest studies and initiatives here. Of note: Much research now centers on depression and epilepsy, women and epilepsy, and new strategies in self-management. This is also a great resource for learning about the legal issues surrounding epilepsy, such as employment and how to handle many crucial situations: driving, travel, financial planning.
Visit the CDC's Epilepsy website.
4. CURE (Citizens United for Research in Epilepsy)
For more than 18 years, Susan Axelrod and former Obama advisor David Axelrod fought to find treatments to stop their young daughter's uncontrollable seizures. Susan teamed up with two other moms to start CURE, a grassroots network of people who have epilepsy plus their friends and families. CURE just granted a startling new project: awarding $100,000 to research of the abnormal neural circuitry connected to seizures to Lehigh University's Yevgeny Berdichevsky, an assistant professor of electrical and computer engineering. Visit this site to find out about other interesting research projects, or just to find people who have experiences like yours.
See CURE.
5. FACES (Finding a Cure for Epilepsy and Seizures)
This is the informational website for the NYU Langone Comprehensive Epilepsy Center, one of the top centers of epilepsy research and treatment, which draws patients and doctors from around the world. You can keep up on the latest research initiatives at Langone and even get an appointment with a leader in the field. High on their list of research initiatives: special issues for women with epilepsy, and nutrition and epilepsy. FACES founder, Dr. Orrin Devinsky, professor of neurology, neurosurgery, and psychiatry at NY University Langone, is the coauthor of Alternative Treatments for Epilepsy, with Steven Schachter, professor of neurology at Harvard Medical School, and Steven Pacia, associate professor of neurology at NYU Langone. See FACES.
Of special note: All of these organizations share a desire to take the stigma and mystery out of this misunderstood disease. Learn all you can so you can help demystify it, too.