Arthritis Pain: 3 New Treatments to Try Before Surgery
97% helpful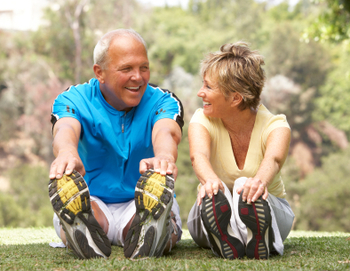 Too often, arthritis sufferers find themselves between two unappealing options: living with chronic pain or going under the knife. In fact, arthritis pain is the leading cause of disability in American adults 18 and older -- affecting half of all adults over age 50. And because most replacement knee and hip joints last just 10 to 15 years -- if patients take it easy -- doctors are reluctant to perform knee and hip replacements on younger patients, who may need multiple surgeries over their lifetime.
Happily, there's plenty of hope out there, as researchers look for nonsurgical options to help boomers go actively into their 40s, 50s, and beyond. Here are three new treatments for arthritis to try before surgery:
1. Prolotherapy
In a prime example of what's old is new again, prolotherapy -- invented in the 1950s and 1960s but overlooked for decades in favor of more invasive treatments -- has had a resurgence. Pioneered by an Ohio surgeon, George Hackett, who was dissatisfied with the success he was getting with surgery, prolotherapy consists of a series of injections into the connective tissue around an arthritic or injured joint, with the aim of triggering the body's own inflammatory healing response.
How it works: A dextrose-based solution is injected into the tendons and ligaments surrounding an injured joint (knee, spine, hip, shoulder, or hand), causing inflammation that in turn spurs the body to regenerate ligaments, tendons, and cartilage to support and stabilize the joint. It's not an overnight solution; in order to achieve results, treatments typically occur every four to six weeks over a period of six months to a year.
Reasons to believe: Over the years, research results on prolotherapy were mixed, leading to skepticism among mainstream doctors about its efficacy, and it fell out of favor. Some insurance companies don't cover it, considering it experimental. But recent anecdotal clinical evidence has been convincing enough that prolotherapy has increasingly been offered by spine and arthritis clinics and osteopaths as an alternative to surgery or cortisone shots. Both the prestigious Mayo Clinic and Harvard Medical School currently both offer prolotherapy and train therapists in the technique.
What's more, rigorous research has resumed over the past decade; several randomized double-blind, placebo-controlled studies of prolotherapy for osteoarthritis of the knee have been published, and others are in progress. One study at Bethany Medical Center in Kansas City, Kansas, found that after 12 months of treatment, patients experienced a 44-percent decrease in pain, a 63-percent decrease in swelling, an 85-percent decrease in buckling, and an increase in range of motion of 14 degrees. A team led by David Rabago, a physician at the University of Wisconsin, is engaged in an ongoing collaborative research project to follow prolotherapy patients via MRI, documenting verifiable structural improvements to the knee as a result of prolotherapy.