Chateau at Rifle
Offers Assisted Living
375 W. 24th St., Rifle, CO 81650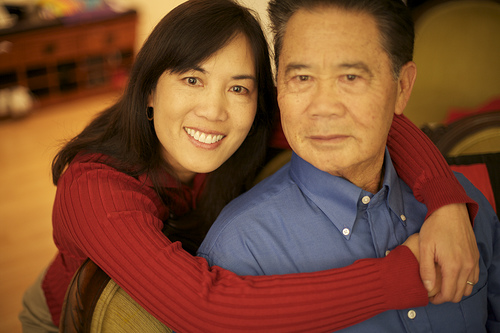 ---
Questions about Chateau at Rifle
Describe the overall population of assisted living residents at Chateau at Rifle. What is their average age? What are their favorite things to do?
Average age is 85. Residents like to play games do crafts, go shopping, spend time with family, exercise, puzzles, read books from the library, take walks outside around the facility. Some like to go and visit with fellow residents as we are a close family within the facility. Some day's we go on scenic drives and go for Ice Cream afterwards. Trivia, Charades, show and tell, Ring toss, bean bag toss, bingo, domino's, card games, dice games.
What programs or activities does Chateau at Rifle offer to enrich residents' well-being?
We believe in residents right of choice, we do have activities including, Cards, Bingo, Trivia, BBQ, We have our local library come to provide services to the residents monthly, we also have a Podiatrist come in every two months, we have a hairdresser that comes in to facilitate grooming. We have assistance with shopping (Walmart). We Have a van to take residents on Scenic Drives. We do crafts, seasonal. We have a food committee (residents pick out meals to be served on the menu. We also have a parking area for those residents who still drive. We also provide Mail boxes on sight to get your mail delivered to the facility. There is also a local Senior Center that supplies lunches delivered at a small charge. Due to Covid they have stopped serving meals and activities within the facility.
What places are near Chateau at Rifle or within walking distance for assisted living residents to enjoy?
There is a park within walking distance from our facility 1/4 of a mile. We have a Kum& Go within walking distance for convenience. Our location is outside of downtown but we have a local Traveler service that residents make arrangements with to take to downtown for restaurants, shopping .
What transportation services does Chateau at Rifle offer to assisted living residents?
The Chateau at Rifle has a facility van that the staff uses for shopping trips and outings with Activities. We have Traveler service to take them on personal shopping trips or doctors' appointments. There is also a Taxi service available for Medicaid residents to assist then to Dr. appointments free of charge. Some residents still own cars. Some have family close that comes and takes them out on the weekends or when they are off from work. Some residents prefer to ride bikes around as they no longer have a vehicle and enjoy the exercise.
What makes the chef or dining program at Chateau at Rifle exceptional? What kind of menu can assisted living residents expect?
The residents at the Chateau at Rifle have an activity that includes making the menus that are prepared from week to week. We try to use only fresh fruits and fresh vegetables. We provide Beef, Pork, Chicken, Fish. We have a few alternatives to provide if what is on the menu does not sound good. Menu's are given to the residents and posted so residents can see what on the menu. If a resident wants to eat in their room they can buy groceries and have meals in their rooms only by Microwave.
What safety features or security measures does Chateau at Rifle offer to assisted living residents?
Safety and Security is very important to us. We make sure that we maintain the facility to keep residents safe in their private rooms or outside the facility to make sure there is no tripping hazards. We have staff on 24/7 and all the residents wear a life alert pendent so we can be there by a press of a button to assist. The facility is very close to the Fire Department, the Police Department.
How does Chateau at Rifle keep residents' families informed about their loved ones?
We like to build good relationships with resident and their families. We keep all contact information in resident Electronic file and in their financial files. They are informed by email, letter, phone call, text.
What is the care staff-to-resident ratio at Chateau at Rifle during daytime and nighttime hours?
The staff-to-resident ratio during daytime hours are 2:-10; and night ratio is 2:-16. Staff is on 24 hours split shifts 7 days a week.
If Chateau at Rifle accepts dogs or cats, what indoor/outdoor areas can they enjoy?
We do not have pets with in the facility due to some people have allergies and it is a small community and not everyone can ensure that the dog won't bite, cat boxes remain free from odors' as it has in the past effected the community as a whole so to meet everyone's needs it works best to not have pets as it can not be predicted of other residents who may move in, or if the resident is truly able to assist with all the needs of their pet. We do not assist with pet care only resident cares.
What ongoing senior care training does the staff receive?
We provide first aid and CPR as a requirement for staff who work the on the floor pending their position but everyone is definitely first aid Certified. Medication administration personal are required to have CPR. We do training on resident abuse, neglect, as we stand as the advocate on our residents behalf. We make sure food handler safety is in place and gloves and hairnets and aprons are worn during service of the 3 Square meals that we provide. We train in our fire drills and emergency procedures monthly in staff and at resident council meetings. We train in infection control, customer service and always respect and dignity in all care that are given.
What safety features or security measures does Chateau at Rifle provide to protect residents who wander?
We are not a secure facility. Residents are able to come and go as they please. We do have them sign out and in at the front door so in case of an emergency we know they are outside of the facility. We can not keep a resident safe if they are a wandering risk.
---
Services and Amenities of Chateau at Rifle
Costs
All Inclusive Rent
Assisted Living Starting At:

$4500/month
Technology and entertainment
General
Resident Capacity:

30

Minimum Age:

55

Pets:

No Pets Allowed
Get Costs
---
About Chateau at Rifle
Chateau at Rifle is a family-centric community where your loved one will enjoy a close-knit relationship with their caregivers and other residents. The all-inclusive pricing gives you comfort of knowing that you won't have any surprise costs.
Individualized Care
24-Hour staff supervision for safety and security
Personal laundry and linen service
Housekeeping service
3 Nutritious home-cooked meals served each day
Beauty and barber services
Assistance in appointment and transportation scheduling
Assistance with bathing, dressing, grooming, and other personal services
Medication assistance
Snacks
Social activities
Features:
Private apartments
Paid utilities
Parking for resident vehicles
Off – street parking
Smoke alarms and sprinkler systems
Wifi access for residents
Cable TV and telephone hook-ups
Wireless emergency call system
Beauty/barbershop in the facility
Private mailboxes
Resident library
Gas fireplace
Courtyard and enclosed Patio
Individually-controlled heat and air conditioning
Chateau at Rifle Assisted Living provides a wide range of comfortable and affordable options tailored to individual needs. Assisted Living is more economical than nursing home care and often delays or eliminates the need for admission to a nursing home.
What Makes Us Special
All private rooms, very well maintained, good food and a caring staff!
Get Costs
---
Senior Living Communities near Garfield County, CO
Senior Living Communities near Rifle, CO
Other Senior Care in Rifle, CO