Zen Senior Living
Offers Independent Living
11645 North 25th Place, Phoenix, AZ 85028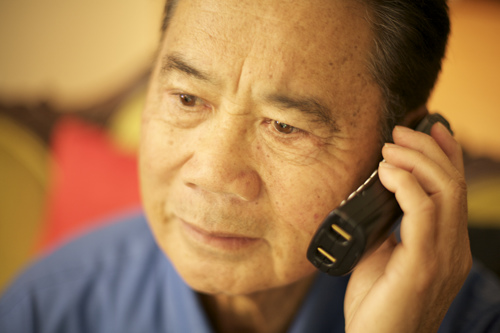 Top Nearby Independent Living
---
Reviews of Zen Senior Living
Independent Living Reviews for Zen Senior Living
December 21, 2016
I am/was a resident of this facility
Loved the indepence of their residents and the location. Great quiet neighborhood with peaceful streets
May 10, 2016
I visited this facility
The people who run Paradise Village seemed very pleasant and very nice. It was way too casual for me. And it wasn't aesthetically attractive.
May 10, 2016
I visited this facility
Paradise Village Senior Living was a nice, clean facility in a good location. The staff was good to me.
March 30, 2016
I visited this facility
I didn't like Paradise Village because it had apartment-type living and an unfavorable location.
February 09, 2016
I visited this facility
There was only one of the communities I visited that was in our price range; Paradise Village. I love that location. If I could talk my mother-in-law into living to Arizona; we would like that. I love the staff. I love the location, and I love the apartments. The demographic was amazing. The pricing was really accommodating. It was something that I know my mother-in-law can afford. I really like Paradise Village. They have done a lot of upgrades in their property. They have a lot of diversity. They have a very good age range of people. They have multiple floorplans to choose from. For the price that they were offering, it was quite nice. I actually really enjoyed that location.
January 31, 2016
I am a friend or relative of a resident
We could get a 2-bedroom, 2-bath cheaper at Paradise Village Senior Living than all of the others. The room is big enough; the staff is treating us well. They'd put food in our dishes and then we'd pick it up when I get home. They have a lot of activities. They have an exercise room. They're trying very hard to accommodate us.
December 21, 2015
I am a friend or relative of a resident
My mother-in-law is at Paradise Village Senior Living for a month now. The place is in a residential neighborhood, and it is more like living in a retirement village. The staff is very knowledgeable and helpful. It is smaller, so they know everybody there. She is in a two-bedroom (with) two bathrooms. I was not able to eat there, but I know they serve breakfast, lunch, and dinner. They do have daily activities; there's a month-long calendar.
November 30, 2015
I visited this facility
Paradise Village seemed very nice and very friendly. You have to be very independent to live there. The rooms were super nice and extremely spacious, but the food was mediocre.
March 20, 2015
I visited this facility
I chose Paradise Valley because the apartments have a full kitchen, and I like to cook. I'm going to rent a 2-bedroom apartment with a bath, a dining room, a kitchen, a living room, and a nice patio. It is a little expensive, but to me it is worth it. The activities director is very nice. They plan outings and other activities like bingo and card games. They also have entertainers come in sometimes. It is really nice.
June 30, 2014
I visited this facility
I'm happy with Paradise Valley because my mother is happy with it. She rents her apartment. The staff is very caring. Environment is very good. Several times she brings food back to her apartment and I would rate food as average. Their dining room is average as well. It is old and dark. It is not pleasing.
April 29, 2014
I visited this facility
Paradise Valley is a really nice area. It is like tucked away behind the Christian College. It is in a really quiet and a really nice area. The outside, the areas where you go to your room, is really well kept up. They have a very small pool, but they have lots of trees around. It smells really pretty this time of year. They have a large room, like a cafeteria area, where people gather to play cards and games or whatever. However, at that time, they weren't many people in there. I like the apartments. They were nice and roomy. They also have full kitchens. You have to go outside to get to your place. Some of their apartments were upstairs. Though they have elevators, it would be hard for me if I were in a wheelchair. I just don't like having to go outside and up in an elevator. I spoke to one person only, and she answered my questions. There were about three things that she didn't know, but she checked into them for us.
September 27, 2013
I am/was a resident of this facility
We moved into Paradise Valley the last week of March. We visited quite a few before but we kept coming back to this place. We finally chose this one because my husband and I really like it. It has a very loving and caring atmosphere. We have an apartment that is very nice, very clean and very spacious. It overall meets our needs. The food is good. The staff is very good. They're helpful, caring, and loving. The residents are very friendly. Regarding activities, we have plenty of those. There's art classes, jewelry making, painting, games, movies occasionally, once-a-month birthdays for all the people in that month, different events for different holidays, etc. It has been great! We're very happy here.
September 24, 2013
I visited this facility
I like everything about Paradise Valley when I visited the place. The place is very clean. The people are friendly. The lady at the front desk is really nice and I was pleased with it.
See all Independent Living reviews (13)
See fewer reviews
---
About Zen Senior Living
Welcome to Zen Senior Living Living! Set on beautifully landscaped grounds, Paradise Village Senior Living is one of the premier retirement independent living communities in the Scottsdale/Phoenix area. We are located in a lovely residential area in north Phoenix one mile west of highway 51, just south of Cactus Road. We are privileged to enjoy sunshine all year long and our community is just minutes from Desert Ridge, Kierland Commons Shopping Center and many first class restaurants in Phoenix.

Our senior living community offers one and two bedroom apartments which include a Full kitchen, custom flooring, and much more! All are designed to make you feel right at home. Paradise Village Senior Living has lovely fruit and pine trees, and a nice courtyard for each building with fountains and gorgous landscaped grounds. We also have a beautiful clubhouse, and salon. Sparkling swimming pool and Spa. In our beautiful clubhouse we have a restaurant style kitchen, an art room and Library. We have events and live entertainment as well as many other activities.

Here at Zen Senior Living we have a wonderful staff that cares about our residents.
---