Hope Hospice Logansport, IN
Offers Hospice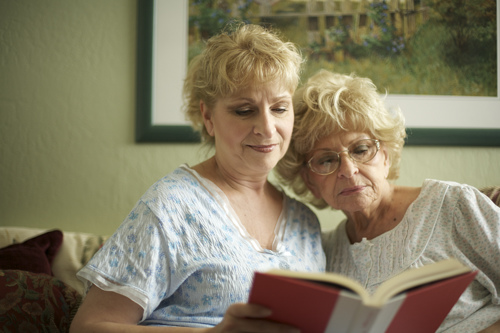 About Hope Hospice
Hope Hospice was established in 1995 as an alternative program to traditional nursing care. We are a nonprofit, public benefit organization located in Rochester, Indiana and serving the people of North Central Indiana. We are an independent organization not affiliated with any hospital, clinic, or religious organization. Hope Hospice has a Christian philosophy of life and is strongly supported by the community churches of the Fulton County area.
A Community Based Organization
Hope Hospice is the only hospice program located in Fulton County. Hope Hospice is a not-for-profit, community-based organization whose goal is to provide comfort for the dying and to preserve dignity at the end of life. We care for our patients in their homes "" this may be a residence, nursing facility or retirement community.
Through a wide range of services, Hope Hospice provides spiritual, physical and emotional care to our patients and their families. No one has ever been charged for our services. Costs are covered by Medicare, Medicaid, private insurance, and community donations. Also, we provide all medications related to the terminal illness and all needed durable medical equipment.
Manned Office Hours
Manned office hours are Monday through Friday, 8:00 a.m. to 4:00 p.m. except holidays. The Hope Hospice staff may be contacted for appointments on other days and for other times by calling (574) 224""4673.
Hope Hospice is a full-time provider of hospice care services to North Central Indiana. Staff members are always available to their patients, 24 hours a day, 7 days a week.
Helping Families Care For Terminally Ill Patients At Home
A majority of Hope Hospice services are made possible through Medicare, Medicaid and commercial insurance reimbursements. Hospice services for patients with limited or no insurance are made possible through donations from individuals, churches, businesses, and foundations. In addition, community volunteers assist in patient care, bereavement support, general transportation needs and office work.
Community Support
Although hospice services are often covered by insurance, such payments rarely cover the full cost of care and some patients do not have insurance coverage. Hope Hospice must, therefore, rely to a great extent on grants and community support through donations. To make a donation to Hope Hospice, call the hospice office at 574-722-3683.
Get Costs
---
Senior Care Services near Cass County, IN
Other Senior Care in Logansport, IN