Tech-Savvy Daughter
DVD Subtitles
Last updated: Aug 19, 2010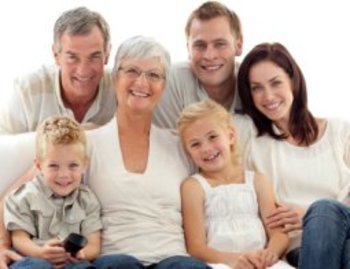 I recently got to spend a few days at my parents' house, which is always great! It's also fruitful place for me to get ideas for my Tech-Savvy Daughter posts :)
My dad has pretty significant hearing loss and now watches most television shows with Closed Caption subtitles. Closed Captioning is a win-win for our family. It keeps the volume at a moderate level (which my mom and I appreciate) while allowing my dad to easily follow the dialogue of all his favorite shows.
As we sat down to watch The Blind Side on Sunday night, my dad expressed his disappointment that he couldn't turn on Closed Captioning for movies. I was happy to clarify that most DVD movies can be viewed with subtitles. However, the process to enable the subtitles is different than how he turns them on for regular TV.
Turning on subtitles is as easy as 1, 2, 3, 4:
Put your DVD in the player and go to the main menu screen.
Using your DVD remote, scroll up/down to "Languages" and click Enter.
Scroll up/down to "English with Subtitles" and click Enter (this will take you back to the main menu).
Scroll up/down to "Play" and click Enter.
It warmed my heart to look over and see my dad smiling as he absorbed every word of the wonderful dialogue between the Tuohy family and "Big Mike." My Subtitle-Savvy Dad is now primed and ready to watch all his favorite movies without missing a word.
Happy Movie Watching. Now all you need is popcorn!