10 Things Your Skin Says About Your Health
10 clues your skin gives about your well-being
97% helpful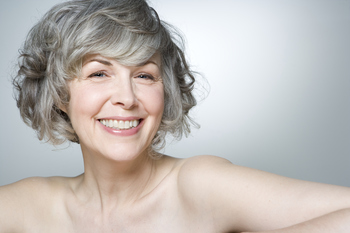 If skin were merely a sausage casing for the rest of you, it wouldn't be nearly so useful. An organ itself (your body's largest in terms of both weight and surface area), skin protects against invasive bacteria, regulates body temperature, and picks up information from the stimulation of touch, pressure, pain, heat, and cold. Little wonder, then, that when there's something wrong with you on the inside, your skin sometimes sends up the first warning flare.
"Diabetes, for example, is generally a silent disease, but it can lead to distinct changes to the skin. So the skin may in fact be the first indicator of what's happening," notes dermatologist Amy Newburger, MD, of Scarsdale, New York, a spokesperson for the American Academy of Dermatology.
Here's the skinny on ten dermatologic oddities worth watching for in yourself or someone you love.
Red flag: Yellowish skin, orange palms and soles
What it means: The cartoonish skin hues of carotenemia can be the unfunny result of an underactive thyroid gland -- hypothyroidism -- which causes increased levels of beta-carotene in the blood. Beta-carotene is an antioxidant, found in fruits and vegetables, that normally gets processed by the thyroid. When there's a thyroid problem, the gland doesn't metabolize the vitamins as quickly, so beta-carotene accumulates. You can also get Technicolor skin due to beta-carotene buildup thanks to a diet heavy on carrots, carrot juice, sweet potatoes, and squash.
More clues: The skin of someone with hypothyroidism also tends to be dry and cold, and sometimes more pale than yellowed. Feeling tired, sluggish, weak, or achy are the main symptoms, along with possible unexplained weight gain. Women over 50 most often develop hypothyroidism.
What to do: Carotenemia caused by a skewed diet isn't serious and resolves itself when a broader range of foods is consumed. Hypothyroidism, however, is a medical condition that can lead to such complications as heart problems, so a combination of skin changes plus fatigue warrants attention from a doctor.