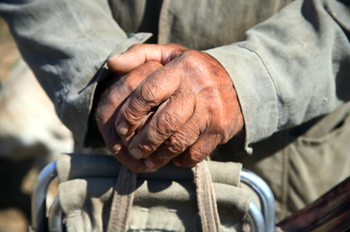 All Rights Reserved
Who qualifies for SSI?
If you're caring for someone who's 65 or older, or someone of any age who's blind or disabled, who has very low income and few assets, she may be eligible for SSI (Supplemental Security Income), a monthly government cash benefit. This is true even if she owns her home.
SSI payments vary between about $300 to $1,000 per month per person ($500 to $1,200 for a couple). The exact amount depends on:
How much other income the recipients have.
Which state they live in.
Low income is one SSI qualification
An older adult or disabled person may be eligible for SSI benefits if she has roughly $1,500 or less a month in income from all sources, and few assets. The eligibility amount is different in each state and depends on a complicated set of rules, with some income counted but other income not. For example, if you provide the person with housing or food, that may be counted in determining eligibility.
Because it's difficult to know exactly how much income someone may have and still qualify for SSI, if she's anywhere close to that $1,500-per-month level, it's worth applying.
Having few assets is another SSI qualification
To qualify for SSI, a person must have no more than $2,000 in assets ($3,000 for a couple). This includes any joint accounts the person has and any partial interests in property. In counting assets, however, the SSI program does not count:
*A home, regardless of its value, as long as the person lives in it.
*A car, up to a market value of $4,500; and if the car is used for work or commuting, is needed to get medical care, or is specially equipped for a disability, there is no market-value limit.
*Personal property and household goods, up to a current value of $2,000; expensive property needed for medical assistance -- like a wheelchair or special bed -- is not counted, nor is property used in work for self-support (such as tools or machines).
*Wedding and engagement rings, regardless of value.
*Life insurance policies with a face value of no more than $1,500 per policyholder.
*Burial spaces and a funeral and burial fund of up to $1,500.
How do you help an older adult apply for SSI?
An older adult or disabled person can apply for SSI benefits at any local Social Security office. You can do several things to assist.
First, help gather the necessary paperwork (for both spouses, if a couple is applying):
Social Security number
Proof of age (not necessary if the person is already collecting Social Security benefits), such as birth certificate, passport, baptism record, immigration papers
Documents that show all income, such as bank records, income tax returns, wage statements
Documents that show all financial assets, such as bank statements, stock certificates, car registration
Papers that indicate what the applicant's living arrangement is, such as a rental agreement or mortgage documents, or a confirmation letter from the homeowner if she lives with family or friends
Next, locate the nearest Social Security office by going online at the Social Security Administration website's Local Office Search. Call the local office to make an appointment.
If you or the person you're helping has any questions before or after the appointment, you can call the Social Security Administration's toll-free phone number at 800-772-1213 between 7 a.m. and 7 p.m., Monday through Friday. When the day of the appointment comes, you may accompany the person you're caring for to the Social Security office and help with the SSI application process.