6 Things Not to Say to Someone With Cancer
98% helpful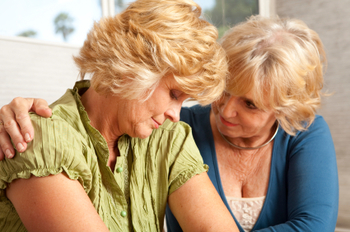 Quick summary
Experts caution that when caring for someone with cancer, there are six things friends or family often say -- in an attempt to be sympathetic, supportive, or encouraging -- that can have just the opposite consequence: shutting down communication and making the person with cancer feel worse.
Psychiatrist Jeffrey Knajdl, director of psycho-oncology services at Creighton University in Omaha, Nebraska, points to these six common sayings to avoid, along with suggestions for what to say instead:
1. "Everything is going to be all right."
You have no way of knowing if it will be or not, says Knajdl, and such a statement ends up sounding like an empty platitude -- plus you establish a sense of mistrust. "It doesn't make the person feel better," says Knajdl, "because he knows it's not true and it just makes him feel dismissed and not heard."
What to say instead: What the person really wants to hear is that you're going to be there for him through the good times and the bad, and that he's not going to go through cancer treatment alone. There will be days when it does feel like everything's going to be all right, and you'll be there to celebrate that with him, but there will be days when discouraging test results come in or he's in pain -- and you'll be there for that, too. "When you talk to patients, their two big fears are that they won't make it through treatment, and that they'll be alone and in pain," says Knajdl. "Just keep telling the person that you'll be there with him and you'll make it through this together."