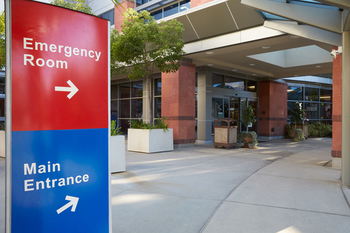 All Rights Reserved
Medicare has four parts, and each one serves a different purpose. Medicare Part A is hospital insurance.
Just about everyone age 65 and over is eligible for Medicare Part A, though some have to pay a monthly premium. But being eligible doesn't mean that Part A covers all hospital costs, and even after Part A does pay, participants are typically left with hefty out-of-pocket costs. Learning what Part A won't pay (known as Medicare "gaps") can help participants figure out what to expect and how best to protect themselves with other coverage -- through medigap supplemental insurance, a Part C managed care plan, Medicaid benefits, or other sources.
Who's eligible for Medicare Part A coverage?
Two categories of people are eligible: those "automatically" eligible, which means coverage is free and they don't have to pay a premium; and those who must pay a monthly premium. People in either category must be a citizen or legal resident of the United States and at least age 65 or disabled.
Those who are age 65 or older and eligible for Social Security, Railroad Retirement or civil service retirement, or dependents or survivors benefits are eligible for Medicare Part A without paying any premium. People who are under age 65 but have been eligible for Social Security disability benefits for 24 months or who have permanent kidney failure are also eligible for free Part A coverage.
Those who aren't eligible for free Medicare Part A coverage at age 65 can buy into Part A by paying a monthly premium. For someone who has 30 to 39 Social Security or civil service work credits, Part A coverage costs $250 a month; for those who have fewer than 30 work credits, Part A costs $451 a month. You can find out how many credits you have by checking the annual earnings record Social Security sends you or by going online at the Social Security website.
What hospital care is covered by Part A?
Almost all care provided by hospitals is covered by Part A. This includes:
A semi-private room (or a private room if it's medically necessary or if a semi-private room isn't available)
Special care units (like intensive care and coronary care)
Operating room charges
Nursing services (though not private-duty nursing)
Drugs, supplies, and appliances provided in and by the hospital
Special treatments (like radiation and chemotherapy)
Lab and diagnostic tests (like X-rays and CAT scans)
Rehabilitation (physical, speech, and occupational therapy)
Remember, though, that being "covered" doesn't necessarily mean medical expenses will be fully paid. Most participants will still have significant hospital costs that Part A doesn't pay.
What hospital care isn't covered by Part A?
Part A doesn't cover care from doctors who treat patients in the hospital. Those doctor bills -- such as from a surgeon, radiologist, oncologist, or primary care physician -- are covered instead by Medicare Part B. Nor does Part A cover emergency room care; that, too, is covered under Part B.
If travelling abroad, be aware that Part A covers care only in hospitals in the United States, including Puerto Rico, the U.S. Virgin Islands, Guam, and American Samoa. Even emergency hospital care while traveling outside the country isn't covered.
There are some hospital inpatient costs Part A doesn't cover. Private-duty nurses or a private room aren't covered unless they're ordered by a doctor who deems them medically necessary. And personal convenience items, such as television and telephone, aren't covered if the hospital bills them separately.
Finally, it's important to recognize that Part A pays only for medically necessary care, and only if it must be delivered on an inpatient basis. In other words, if you could receive the same treatment in a doctor's office or an outpatient clinic, Part A might not pay for it in the hospital. Likewise, there's no coverage for elective surgery. Also, even if Part A covers a hospital stay, it might stop coverage if you remain there after the hospital is ready to discharge you -- if, for example, because no one has arranged care for you at home.
Does Part A cover inpatient care in other facilities?
One of the most common mistaken ideas about Medicare is that it pays for long-term nursing home care. It does not. Medicare Part A covers only short-term skilled nursing or rehabilitation facility inpatient care, and only under very limited circumstances. It also covers limited stays in a psychiatric facility.
For patients who require a stay in a skilled nursing or rehabilitation facility, strict rules apply for Part A coverage. For example, within 30 days prior to entering the nursing or rehab facility, a patient must have had a hospital stay of at least three days. A doctor must certify that the patient needs daily, skilled nursing care or rehab services, and, even then, coverage lasts only as long as that daily skilled care is needed to recover. For each hospitalization, there's a maximum of 100 days nursing or rehab facility coverage.
Inpatient care in a psychiatric facility is also limited under Part A. Participants have a lifetime coverage total of only 190 days in a mental health care facility. Care for psychiatric or other cognitive problems for an inpatient in a regular hospital, though, is subject to regular Part A hospital coverage limits, not this special 190-day total.
Medicare Part A and Hospice Care: What's Covered
Hospice is specialized care for someone who's in the late stages -- a prognosis of six months or less -- of a terminal illness. Hospice focuses on maximizing comfort and quality of life during the patient's final days. Once someone chooses hospice care, it means he or she gives up treatment for the terminal illness or condition. Hospice care is usually delivered at home, with specially trained nurses and aides providing maximum pain relief and close attention to patient comfort. If a doctor certifies that a patient is eligible for hospice and he or she chooses it, Part A will pay for the care provided by a Medicare-certified hospice.
Does Part A cover any home care?
If a patient spends at least three days in the hospital, Part A will cover home healthcare for a short time after discharge. (Without that hospital stay, short-term home care can be covered by Medicare Part B. Part A covers home care only if, and as long as, a patient is confined to home and needs part-time skilled nursing care or physical or speech therapy. If a patient only needs someone to help with daily activities -- such as bathing, dressing or eating -- Part A won't cover home care. If a patient qualifies for part-time nursing or therapy, Part A can also cover some additional help from a part-time aide, as well as medical supplies and equipment. Care must be provided by a Medicare-certified home health agency, and individual caregivers aren't covered.
What does Part A pay, and how much will it cost?
Benefit period
The amount Part A pays is measured by what's called a "benefit period" or "spell of illness." This is the time period during which a patient is a hospital inpatient for a particular illness or injury, plus the following recovery time in a nursing facility or with home care. The benefit period begins the first day in the hospital and continues until he or she has been out of the hospital for 60 consecutive days.
For any benefit period, patients pay a hospital deductible of $1,156 (in 2012). After that, Part A pays 100 percent of covered care for the first 60 days in the hospital. If a hospitalization lasts more than 60 days in a single benefit period, participants must pay $289 per day for days 61 to 90, with Part A paying the rest. These payment periods are renewed for each new benefit period during a participant's lifetime.
If a hospitalization lasts more than 90 days, participants must pay $578 a day, with Part A paying the rest, for up to 150 days. Days 91 to 150 are known as "reserve days." There are only 60 reserve days in a patient's lifetime. Once they're used up, participants are responsible for the full cost of any hospital stay beyond 90 days in any benefit period.
In any benefit period, Part A covers up to 100 days of skilled nursing facility care. For the first 20 days, Part A pays the full cost. For the next 80 days, participants are responsible for a co-payment of $144.50 per day. Various forms of dementia are common among the elderly, so it's possible that someone in your care might need a stay in a psychiatric facility even if he or she has no history of mental or emotional illness. If so, Part A covers the full amount of the charges for that stay, minus only the hospital deductible.
Part A pays 100 percent of the cost of hospice care, except for a $5 per prescription co-payment for prescription drugs, plus a 5 percent charge for any time partients need to receive hospice care as an inpatient in a nursing or hospice facility.
Home care
For home care, Part A pays 100 percent of the agency's charges, except for durable medical equipment -- like rental of a wheelchair or hospital bed -- provided by the home care agency, for which Part A pays 80 percent.
How can I enroll in Part A?
If at age 65 you meet eligibility requirements, Medicare will automatically enroll you in Part A. Medicare will send you an enrollment card and information two to three months before your 65th birthday.
If you aren't already receiving Social Security or other retirement-related benefits when you turn 65, you can enroll in Medicare Part A at any local Social Security office. If you delay enrolling after you turn 65, your coverage will be retroactive to six months before the month when you do enroll (though not earlier than your 65th birthday). If you're eligible to enroll because of disability rather than reaching age 65, your coverage is retroactive for a year from the date of enrollment.
Where can I find more information?
Medicare Part A is run directly by the federal government's Centers for Medicare and Medicaid Services (CMS), part of the Department of Health and Human Services. Its website provides information about Medicare Part A, and staffers answer questions by phone at the toll-free number, 800-633-4227. If you are already in the hospital, contact the hospital's ombudsman, who's trained in Medicare issues and whose job is to help patients sort out problems.