Giving a Bed Bath: A Step-by-Step Guide
When getting to the shower or tub isn't possible, a bed bath is the only option.
90% helpful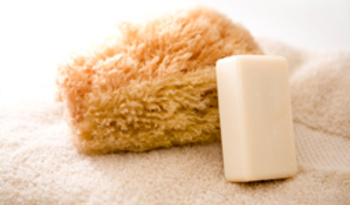 When to do a bed bath
If the person you're caring for is sedentary or on bed rest, the best approach to bathing may be a bed bath. It sounds simple enough -- you basically wipe her clean with a wet cloth. But in reality, giving a good bed bath is a bit tricky.
Giving a bed bath requires you to wash the person's front, sides, and back, not to mention crevasses and folds -- while she's lying down. Depending on her condition, merely touching or moving her body may cause discomfort. If she weighs a lot, it can be strenuous for you. Not to mention the challenge of keeping the mattress dry.
Don't worry! People have been giving bed baths for centuries: They're a standard of hospital and home healthcare. All this practice has produced practical techniques that make giving a bed bath much easier.