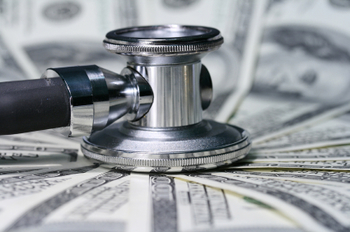 All Rights Reserved
Medicaid is a federal government program to help provide healthcare coverage to certain categories of people who have low income and few assets (other than the home they live in). Among those covered by Medicaid are people over 65 and those with disabilities. Each state runs its own version of Medicaid, with slightly different rules and coverage.
The Medicaid program has several different parts:
Medicaid medical coverage includes most common forms of healthcare, as explained in this article. Medicaid medical benefits cover at least the same healthcare services that Medicare does, as well as some services that Medicare doesn't cover. Medicaid also pays Medicare premiums, deductibles, and co-payments for people who are enrolled in both programs.
A separate part of Medicaid covers long-term nursing home care.
Special Medicaid-funded programs cover long-term, in-home personal care. Income and asset eligibility rules for these long-term, at-home care programs are usually quite a bit looser than for regular Medicaid medical coverage.
In some states, a Medicaid-related program can pay some of the cost of assisted living.
To find out exactly what Medicaid and Medicaid-related programs operate in your state, what they cover, and who's eligible, contact a local office of your state's Medicaid program. To find a local Medicaid office, go to the federal government's Benefits.gov website and choose your state. This will take you to a page with contact information for your state's Medicaid program and information about local offices.
What's the difference between Medicaid and Medicare?
Their names are similar, but Medicaid and Medicare are two completely different programs. A person can qualify for both Medicaid and Medicare.
Medicare is for almost everyone ages 65 or older, and people with long-term disability, regardless of their income or assets.
Medicaid is only for people with low income and very few assets other than a home.
Is Medicaid valuable for someone who also has Medicare?
If someone qualifies for both Medicare and Medicaid, Medicare covers most of that person's medical services. But there are a number of medical services that Medicare doesn't cover, which a state Medicaid program might.
Also, Medicare leaves many of a person's medical bills unpaid, even for services Medicare does cover. This includes Medicare premiums, deductibles, and co-payments, as well as the cost of some prescription drugs not covered by a Medicare Part D prescription drug plan.
If Medicare Part A or Part B covers a medical service but leaves some part of the cost unpaid, Medicaid will pay that extra amount for someone who's enrolled in both programs. Someone with both Medicare and Medicaid must enroll in a Medicare Part D plan in order to get their prescription drugs covered, but Medicaid may cover some drugs not included in Medicare Part D plans.
How much income is allowed for Medicaid medical coverage?
Medicaid medical coverage is available only to people with very low income. Exactly how much income is permitted depends on the state where you live. In all states, if your income falls below the eligibility standard for the federal government's Supplemental Security Income program, known as SSI, you're also eligible for Medicaid medical coverage. This amount is about $700 per month in what's called "counted" income. But quite a bit of your actual income might not be counted toward this figure. So, if your actual income is up to $1,500 per month, you should consider applying for Medicaid.
If either spouse in a married couple applies for Medicaid, the income of both spouses (if living together) is counted by Medicaid when deciding eligibility. Also, if a Medicaid applicant receives free housing and regular meals from family or friends, or has bills regularly paid for them, Medicaid may consider this as income when deciding eligibility.
In many states, Medicaid medical care coverage is also available to people whose income is higher than the state's Medicaid eligibility level if they also have regular medical expenses that aren't paid by another program or insurance. This category of people is known as "medically needy." So if you have any regular medical bills that aren't covered by Medicare or other insurance, you may be eligible for Medicaid coverage even if your income is well over the normal Medicaid limit.
How much in assets is allowed for Medicaid medical care coverage?
Someone applying for Medicaid medical coverage is allowed $2,000 ($3,000 for a couple) in cash, savings, or other assets, plus a number of other assets that are "exempt" (not counted) from Medicaid eligibility rules. These exempt assets include:
A house that the applicant lives in.
An automobile, sometimes limited to a certain fair-market resale value of around $5,000 (this varies from state to state).
Personal property and household goods for regular daily use, sometimes limited to a certain fair-market resale value (this varies from state to state).
Wedding and engagement rings.
Life insurance with a total face value (cash surrender) of no more than $1,500, and term life insurance with no cash surrender value.
Specially earmarked funeral and burial fund of up to $1,500, plus a burial space.
A person who wants to apply for Medicaid medical coverage can give away or transfer any amount of assets in order to qualify. Medicaid medical coverage eligibility doesn't have any of the rules or penalties regarding transfer of assets that apply to Medicaid nursing home coverage.
How do I get help with Medicare costs if my income is too high for Medicaid?
If you have low countable income, few assets (not counting your home, a car, and other personal possessions), but your income or assets are slightly too high to qualify for Medicaid, you may still be eligible for another program that provides substantial financial help with medical costs. These other programs are called Qualified Medicare Beneficiary (QMB), Specified Low-Income Medicare Beneficiary (SLMB), and Qualifying Individual (QI). Here are the basics about these three programs:
QMB: You may qualify as a QMB if your counted income is up to about $950 per month (varying slightly from state to state). You may also have nonexempt assets of up to $4,000 ($6,000 for a couple). If you are eligible to be a QMB, your state will pay all of your Medicare Part A and Medicare Part B premiums, deductibles, and coinsurance amounts.
SLMB: You may qualify as an SLMB if your counted income is up to about $1,150 per month. You may also have nonexempt assets of up to $4,000 ($6,000 for a couple). If you qualify as an SLMB, the program will pay your monthly Medicare Part B premium.
QI: You may qualify as a QI if your counted income is up to about $1,300 per month and your nonexempt assets are no more than $4,000 ($6,000 for a couple). If you qualify as a QI, the program may pay your Medicare Part B monthly premium, but each state's QI funds are limited and there's no guarantee of coverage.
How does Medicaid spend-down work?
If a family's or couple's assets would qualify them for Medicaid but their income is over their state's Medicaid limit, in most states they can still qualify for Medicaid coverage if their medical bills add up to more than the amount by which their income exceeds the Medicaid limit. This spend-down provision, called "share of cost" in Medicaid jargon, is similar to a deductible under a typical health insurance policy, because it's the amount they'd have to pay out of their own pocket before Medicaid coverage kicks in.
What kind of medical care is covered by Medicaid?
Every state's Medicaid program covers basic medical care, to the same extent that Medicare Part A and Medicare Part B do. This includes:
Inpatient hospital care
Inpatient short-term skilled nursing- or rehabilitation-facility care
Doctor services
Outpatient hospital or clinic care
Laboratory and X-ray services
Short-term home healthcare (provided by a home healthcare agency)
Ambulance service
Prescription drugs for people not covered by Medicare
For these basic services, neither Medicaid nor the healthcare provider may charge the patient any co-payment.
State Medicaid programs may choose to cover optional medical services beyond those listed above. If a state Medicaid program covers an optional medical service, it's allowed to charge the patient a small co-payment for it. The optional coverage offered, and the co-payments for each optional service, vary from state to state but may include:
Eye examinations and glasses
Hearing tests and hearing aids
Dental care
Preventive screenings
Physical therapy (beyond what is offered under Medicare)
Nonemergency transportation to and from medical treatment
Some non-Medicare-covered prescription drugs and some nonprescription drugs, including certain vitamins
Chiropractic
Will Medicaid cover medical care from any provider?
In order to have Medicaid cover your medical care, each medical service must be provided by a doctor or other provider who participates in Medicaid. However, because Medicaid doesn't reimburse doctors and other healthcare providers at the same rate as private insurance, many providers don't treat patients who are enrolled in Medicaid. If you're enrolled in Medicaid, make sure to check in advance with any healthcare provider about whether they accept Medicaid patients.
Many Medicaid enrollees receive care through a Medicaid managed care plan, such as an HMO. These Medicaid managed care plans work in the same way that a Medicare Part C managed care plan does, with restrictions on the doctors and other providers you may use -- except that there's no monthly premium and no co-payments except for optional services beyond what Medicaid is required to provide. In some states, you can choose from several of these Medicaid managed care plans, in addition to regular Medicaid coverage under which you're free to choose any doctors or other providers as long as they accept Medicaid patients. When you enroll in Medicaid, you get information from your local Medicaid office about what Medicaid managed care plans are available to you and how they work
What Medicaid does not cover
While Medicaid covers a broad range of medical care, there are certain items and services the program generally does not cover.
For example, Medicaid does not cover the costs of prescription drugs. However, those who are eligible for Medicaid may be able to get their premiums paid for Medicare's prescription drug plan, Medicare Part D.
Below are additional medical and health care related costs that are not covered by Medicaid
Routine or annual physical checkups
Over-the-counter medications or supplements
Custodial care, or assistance with activities of daily living (ADLs)
Missed appointments
Dental services
Cosmetic surgery
Medical services provided outside of the U.S.
More information on the items and services not covered by Medicaid, plus exceptions to those rules, can be found on the Medicare website.