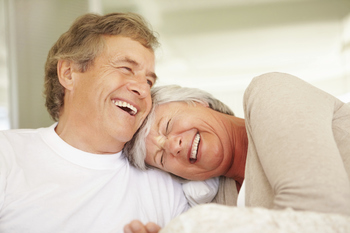 All Rights Reserved
Assisted living regulations vary by state. If you're doing research to find out more about assisted living options for a loved one, or if you're looking for information about how to resolve a problem, you'll want to know how things work in your neck of the woods.
State Regulation Information
We've compiled detailed information for every state in the U.S., plus the District of Columbia. Visit your state's page to find out:
What assisted living is called in your state
Services offered by assisted living facilities in your state
How much assisted living costs in your state
Assisted living requirements for your state
How to resolve problems or offer feedback
How to pay for assisted living in your state
How to find assisted living options in your state
RELATED -> FIND ASSISTED LIVING NEAR YOU
Assisted Living Regulations by State
Alabama | Alaska | Arizona | Arkansas | California | Colorado | Connecticut | Delaware | Florida | Georgia | Hawaii | Idaho | Illinois | Indiana | Iowa | Kansas | Kentucky | Louisiana | Maine | Maryland | Massachusetts | Michigan | Minnesota | Mississippi | Missouri | Montana | Nebraska | Nevada | New Hampshire | New Jersey | New Mexico | New York | North Carolina | North Dakota | Ohio | Oklahoma | Oregon | Pennsylvania | Rhode Island | South Carolina | South Dakota | Tennessee | Texas | Utah | Vermont | Virginia | Washington | Washington, D.C. | West Virginia | Wisconsin | Wyoming
SEE ALSO: Find Assisted Living Near You
What Is Assisted Living?
An assisted living facility, or community, can be an apartment building, a campus-like setting, or even a large converted house. Typically, it provides communal living (often with planned activities), housekeeping and laundry services, transportation, meals, exercise and wellness programs, opportunities to socialize with other residents, assistance with activities of daily living, and some basic medical care. Assisted living is best for those who need some supervision and help but not the extensive care a nursing home provides.
For full reports about what's required in each state, you can see the Assisted Living Federation of America (ALFA) for State Regulatory Resources for Assisted Living Professionals.