Juniper Village at Bucks County
3200 Bensalem Blvd, Bensalem, PA 19020
Offers Continuing Care Communities, Independent Living, Memory Care, Nursing Homes, and Assisted Living
Photos of Juniper Village at Bucks County
Request Pricing
By clicking "Get Costs", I am providing express written consent to receive calls including automated/pre-recorded calls and automated texts for which I may incur a cost, as well as emails from Caring and its partners. I understand I am not obligated to provide this consent to utilize Caring's service(s). I acknowledge I was able to review the Agreement to be Contacted, Terms of Use, and Privacy Policy. This site is protected by reCAPTCHA and the Google Privacy Policy and Terms of Service apply.
Reviews of Juniper Village at Bucks County in Bensalem, Pennsylvania
Leisha
I went to Juniper Village at Bucks County and I was greeted properly. They've got very nice people. The place was clean. They showed us several apartments, several of the crafts that they were doing, the restaurant, and the menu. Everything was great. They have studios, one bedrooms, and two bedrooms. The staff during the tour was very nice. They have a church on the premises. The buy-in was cheap. We tried to set up several luncheons, but we weren't able to do that.
Kimberly
I toured Juniper Village at Bucks County, it was nice. It was beautiful, it was a very homey feeling, it was updated, and it has many beautiful artworks. The outside area, and the patios were gorgeous, it was a very lovely place. The staff who gave me the tour, her name was Diana, and she was super. She was very knowledgeable, she had things that she would fill in when we couldn't think of questions, and she was giving us plenty of information. She couldn't have been sweeter, she's just wonderful. They had a gorgeous dining room area and the menus to choose from were fantastic. They had three different restaurants, each one had a regular menu, and they would have a nightly special. They even had a bar. When we were there, there were a lot of people playing. There was a room that had a lot of people playing card games and board games, there's a lot of people enjoying the huge library, and there was a swimming pool. We did a tour of the arts and crafts center for activities, it was wonderful, they're producing some cool stuff out of that, and there's also a puzzle space.
ReviewerVT020920215
I am a friend or relative of a current/past resident
My mom is at Juniper Village at Bucks County, and she is not happy with the facility. They changed owners from Wood River to Juniper a couple of years ago. I was just there yesterday, and the food is not good. It used to be good at one time, when they were in the dining room before. The portions do not look good. A TV dinner looks better than what she is getting. The employees are great. The young kids who are there, the seventeen- and eighteen-year-olds, they are best ones, I have to say. She says that they are really good. The staff is communicating better, so I don't think she has an issue with that. They are getting less while being charged more for things. She has been there for about ten years, and she is looking for more activities. I think the main concern is the food, because she complains about the food. The problem, according to what she was telling me, is that the elderly are afraid to complain. They pay big bucks to be living there, yet they are afraid to complain about anything for fear of being kicked out. A lot of them don't complain. They don't say anything because they have nowhere else to go, and that is really sad. I would suggest improving on the food quality and the portions of the food. You get more in a TV dinner than what I saw that she got yesterday. No one goes to the dining room now. She says she gets more food at the dining room, but now everything is delivered to her apartment. The communication is getting better. The communication with the executive director about what is going on in the community was poor, but now it is getting better. The rent is going up, and they are charging them a nickel and a dime to put on stockings. It looks nice inside; they re-did everything.
Mary
Juniper Village at Bucks County was nice, and the inside looked lovely. Each apartment had a screened patio with a lovely view. There were trees everywhere. I have a small dog, so they said I could have an apartment on the first floor to let the dog out on the patio. It seemed very nice. The kitchen was nice, and the surroundings were lovely. They're going to redo my bathroom because I want a roll-in shower. The staff member who toured me around was great. She was very knowledgeable and very caring, and I was very comfortable talking to her. The dining room was very nice and had restaurant seating and restaurant-quality food.
Dianne
I am a friend or relative of a current/past resident
My mother was a resident. I was very pleased with the staff and the care she received. Staff is very professional and responsive and they genuinely care about the residents. My mom went from independent living to assisted, then to the dementia unit and finally hospice. I felt all levels of care met her needs. I was very pleased with everything and would highly recommend this facility.
Brinda
I liked that Juniper Village at Bucks County has independent living, assisted living, and nursing care. They're highly rated and there's one fee to get in, plus another monthly fee. They showed me 1-bedroom and 2-bedroom apartments, both of which were very nice. They offer spring and fall cleaning services, and they have a bus to take you to your appointments if you tell them ahead of time. I wish the staff member knew more. For example, I had to meet with the activities director in order to learn what activities they have because the sales person didn't know that. They offer one meal a day for assisted living and three a day for those in the nursing home.
Harris B.
I am/was a resident of this facility
My review is excellent. I have lived here since November 2016. The staff has been great. I have visited other facilities and found that Juniper Village was the best environment for myself. The entire staff is great and also the food. Please come here if you are looking for a great home.
delsey11
I am a friend or relative of a current/past resident
The staff and feel of the place were much better before becoming Juniper. My parents and others have expressed concern over changes that were made and how it is affecting the staff. In addition, their contact arrangements at time of " sign here, here and here" differ from the reality. -- I went from being ok with our decision for my parents being there to deeply regretting it.
visitor122680250
It is a not a new place but it's very nice and offers basically the same things as others. They have big rooms, each one with its own patio
Services and Amenities of Juniper Village at Bucks County in Bensalem, Pennsylvania
Medicare
2.0

1.0

4.0

1.0
Medicare Provider Number: 395864
Ownership Type: For profit - Corporation

Rating Date: 9/1/2023
About Juniper Village at Bucks County in Bensalem, Pennsylvania
Live your best life in modern comfort nestled in a community of rich history, active local connections, and natural beauty. People are often drawn here by the beauty of our surroundings, both inside and out, and by the peace of mind that comes from having a choice of life plan. Juniper Village at Bucks County LifePlan Community offers that choice in a distinctive setting.
But what is even more important over time are the people! Our campus is home to approximately 270 mature, vibrant adults. These individuals are actively involved in their home at Juniper Village – with a tremendous voice in all aspects of the community. It is a place where our team of compassionate professionals nurtures the spirit of life in each individual through Juniper's distinctive programs that encourage active bodies, engaged minds and fulfilled spirits. At Juniper Village, we believe that the keys to healthy aging are keeping fit and staying socially connected.
Our gorgeous independent living apartments range from studios to two-bedroom suites and are loaded with amenities including remodeled kitchens and bathrooms, choice of paint and carpet colors, enclosed balconies or patios, large closets and much more. Square footage ranges from 400 to 1250 square feet – depending on your needs and desires.
Our residents enjoy fabulous restaurant-style dining, on-site security, an indoor pool, housekeeping, salon, transportation services, reserved parking, an on-campus health center and endless activities and trips.
Help seniors by writing a review

If you have firsthand experience with a community or home care agency, share your review to help others searching for senior living and care.
Request Pricing Information
By clicking "Get Costs", I am providing express written consent to receive calls including automated/pre-recorded calls and automated texts for which I may incur a cost, as well as emails from Caring and its partners. I understand I am not obligated to provide this consent to utilize Caring's service(s). I acknowledge I was able to review the Agreement to be Contacted, Terms of Use, and Privacy Policy. This site is protected by reCAPTCHA and the Google Privacy Policy and Terms of Service apply.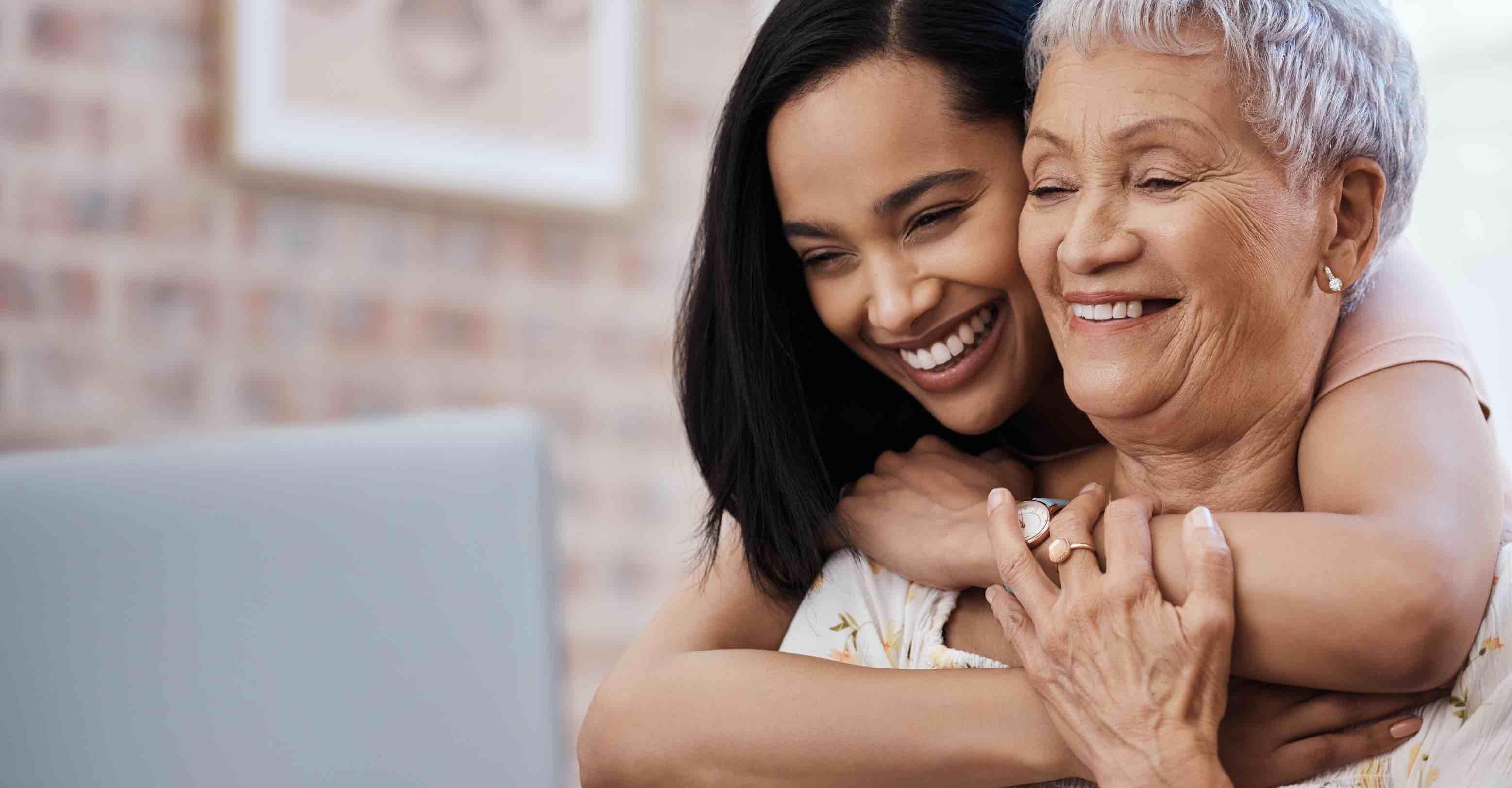 Compare costs, photos & reviews of senior living and care options near you.
Questions?
Call to speak to one of Caring's Family Advisors, or submit a request for more information here.
Costs for Juniper Village at Bucks County in Bensalem, Pennsylvania
Continuing Care Communities
Continuing care retirement communities (CCRCs) are multi-level care facilities that combine residential accommodations with health services for older adults. The goal of a CCRC is to allow residents to receive the appropriate level of care across a continuum, from independent living to assisted living to skilled nursing care, as their health status changes and without having to move out of the retirement community.
Independent Living
Independent Living is for those who desire the feel of a private residence with the amenities and activities available in a planned community, such as fitness classes, game nights, and group excursions. Services such as cleaning and groundskeeping are often available.
Memory Care
Memory Care is specifically designed to meet the needs of those with Alzheimer's or other forms of dementia. Specially trained staff members assist with activities of daily living (such as bathing and dressing) and provide therapies to slow further loss of cognitive abilities.
Assisted Living
This level of care provides support for those who need help with personal care needs such as cleaning, bathing, and dressing. Residents selecting this level of care are treated to many amenities in a home-like atmosphere, while getting support in their daily lives.
Didn't find what you were looking for?
Caring's Family Advisors can help answer your questions, schedule tours, and more.