Caregiving Stories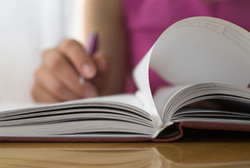 Never underestimate the power of storytelling. Stories help us cope. They help us understand what's happening to us and to the ones we love. They help us make difficult decisions. They help us know -- and really feel -- that we are not alone.
Here, discover just a few real stories about caregiving and aging. Want to share your story? Visit our online support groups .
Tip: How to Find Time for Yourself
Wish you had a little time to yourself? Learn the first, best way to making sure it happens.
read more