Caregiving Ideas & Inspiration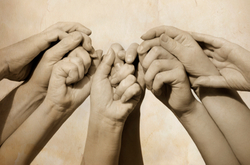 It's a refrain we hope caregivers hear every day: You are not alone.
Here, discover nonprofits, authors, artists, filmmakers, and more -- all coping with the challenges of aging, illness, and caregiving. Read their interviews to find inspiration and to learn what they're doing to make caregiving easier for all of us.