Caring Currents
Mom Far Away? Cool Gift Ideas, and Yes, There's Still Time!
Last updated: May 07, 2015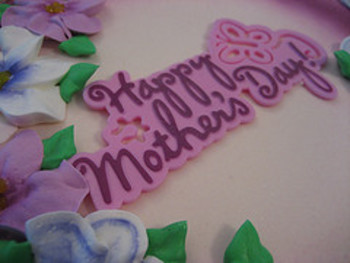 If your mom lives far away, showing up with a box of chocolates on Mother's Day or taking her out to brunch may be impossible.  (Reminder: Mother's Day is May 10.)  Don't worry, there are all kinds of special ways you can honor your distant mom. And there's still time.
You can always go the flowers, gift, or card route -- reliable standbys. (For mailing information/deadlines, check these sites: the U.S. Postal Service, Fedex, UPS, and DHL. ) Or, take a look at some off-the-usual-path ideas:
A surprise conference call or trickle of calls through the day. Coordinate with family members. Here's a conference call tip.
A warm home-delivered meal. Do an internet search with your mom's town and terms such as "home delivered meals,"  "home delivered gourmet meals," or "personal chef."
A box of home-delivered groceries filled with delicacies or necessities.  Use search terms with her town and "grocery home delivery."
A donation in her name to her favorite charity. Many organizations accept such donations and will send your mom a card. Search a cause that's near-and-dear to her, such as "wildlife preservation" or "ending malnutrition." Look for nonprofit organizations (.org at the end) rather than commercial operations.
Arrange with her caregivers (on the sly) to bring her a special surprise, like a foamy café latte in the morning, a movie she loves, a fancy cake.
An e-greeting (if she has access to a computer). There are so many fun options with music, sound effects, and animation. Search "e-greeting," and you'll get numerous sites. Some are free. 
A singing telegram. Believe it or not, these are available in most cities, including smaller ones. Search your mom's town and "singing telegram."
What else? Let's build a list!
Image by Flickr user megan@flickr used under the Creative Commons licencing agreement.