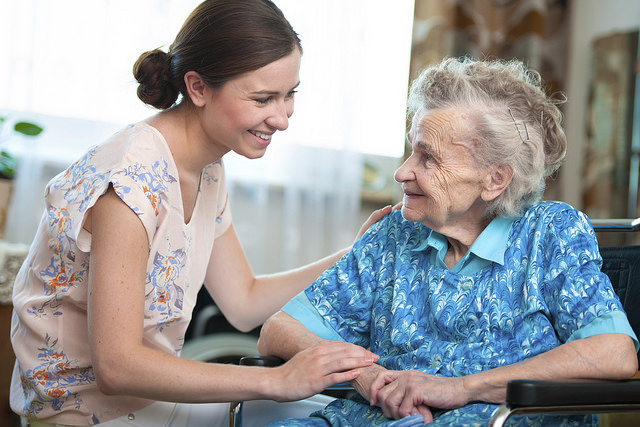 Finding the time, people, and money to pay for in-home care for a loved one sometimes requires families to get creative. Here are a few ideas for finding help to supplement family caregivers and provide backup for more official sources of support. Explore these resources to help reduce the number of hours you'll need paid one-on-one in-home care.
Churches
Many churches have programs in which their members volunteer to provide free in-home care for those in need, including the elderly. These programs are usually only able to provide a few hours of help per week, but even that amount can assist overburdened family caregivers and reduce the amount of caregiving time the family might otherwise pay for. If you or your loved one belongs to a local church, get in touch to see if they have such a program -- or simply know of church members who provide this kind of help unofficially.

Local high schools and colleges
Many high schools and colleges have community service programs in which students volunteer to provide free services to local community members. Sometimes these services include in-home care for the elderly. Student volunteers don't usually provide extensive or difficult care, but often they can do errands, perform household chores, and provide companionship for an elder for several hours a week.

Adult daycare
One of the ways to make in-home care work -- both in terms of cost and preventing the burnout of family caregivers -- is to supplement it with adult daycare. Your loved one can spend up to a full day at an adult daycare center while you (or another primary in-home caregiver) do other work or simply get a break from caregiving. Adult daycare centers charge considerably less per hour than paid individual in-home caregivers do.