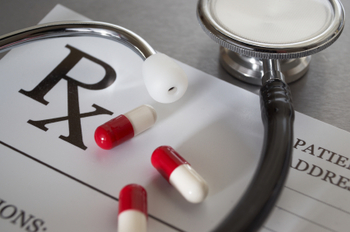 All Rights Reserved
In 2006, Medicare began covering some prescription drugs taken at home. It introduced Part D drug plans, which are actually operated by private insurance companies with oversight by Medicare.
Here are the basics you need to know about Medicare Part D prescription drug plans:
Who's Eligible for Medicare Part D Coverage?
Anyone who is entitled to Medicare Part A or enrolled in Medicare Part B can join a Medicare Part D prescription drug plan. This can be a stand-alone plan that complements Medicare Part A and Part B coverage, or it can be part of a Part C Medicare Advantage managed care plan that rolls together hospital, medical, and prescription drug insurance.
About 90 percent of Medicare's nearly 50 million beneficiaries have some type of drug coverage. More than 17 million are enrolled in private plans through the prescription drug program, with 14 million enrolled in the top 10 plans. If someone doesn't enroll when first eligible for Medicare (usually at age 65) but later does join a plan, he pays a penalty of 1 percent per month on the premiums for every month he's delayed. This higher premium cost applies to any plan he enrolls in, and it's permanent.
If he receives Medicaid (Medi-Cal in California) benefits, he's automatically enrolled in a low-cost Part D plan.
Who Runs the Part D Drug Plans?
The federal government's Medicare program sets the basic rules for Part D prescription drug plans, but private insurance companies issue the individual plans themselves. Different plans are offered in every state. Some are called stand-alone plans, meaning they cover prescription drugs only and complement separate coverage under Part A for hospital insurance and Part B for medical insurance. People who opt for a Part C Medicare Advantage managed care plan can get Part D drug coverage through that plan instead.
The specific terms of payment and coverage are set by the company issuing the Part D plan, subject only to Medicare's general rules. If someone wants to enroll in a plan, he does so directly with the insurance company that offers it, whether it is a stand-alone Part D plan or part of a Part C managed care plan.
How Much Will It Cost to Join a Part D Plan, and What Drugs Does It Cover?
Monthly premiums for stand-alone Part D plans, and for Part C Medicare Advantage managed care plans that include drug coverage, run from about $15 to $75 per month, depending on which plan someone chooses and where he lives. The average cost of a plan is about $30 per month.No plan covers every prescription drug, or even comes close. First, by law some drugs are not covered at all: these include certain sedatives, tranquilizers, sleeping pills, drugs used for weight loss or gain, and over-the-counter medications.
Medicare only requires each plan to cover two drugs -- either brand-name or generic -- in each "therapeutic class" of medications. That means that for any disease or condition, a plan covers some but not all drugs. The specific drugs a plan does cover are included in a list called a formulary. A plan pays its share only of the drugs listed on its formulary and purchased from a pharmacy -- either a store or a mail-order service -- that participates in that plan. Unfortunately, every year each plan changes the drugs it includes in its formulary. The fact that a plan now covers all of someone's drugs doesn't mean that it will next year, which means the person who's covered needs to review his or her plan annually. Each autumn, when all plans announce changes in their formularies for the following year, it is smart to look at the new options for cost and coverage.
Are There Restrictions on Coverage Other Than the Formulary List?
Knowing that the drugs someone takes are included in a plan's formulary list doesn't tell you everything about coverage. Plans can place other restrictions on drug availability or cost; for instance, they may create drug tiers in which the co-payment for brand-name drugs is more than for generic equivalents, or the co-payment for one brand is more than for another.
Also, plans are permitted to do "drug substitution," in which an individual's doctor prescribes a drug but the plan covers only its generic form or a different "equivalent" drug. The plan might also require prior authorization for certain restricted drugs; or it can stipulate "step therapy," which means he must try a less expensive medicine within a particular class of drugs before the plan will pay for a more expensive one.
How Much of Drug Costs Will Someone Have to Pay?
The rules for how much a plan pays can be complicated, so you may need to compare plans carefully. The figures here are for 2013. * Deductible: With most plans, the covered individual pays out-of-pocket for the first $325 of his prescription drug costs for the year. A few plans waive some or all of this deductible.
Partial coverage: After the deductible is reached, a plan pays 75 percent of costs for drugs covered in the plan's formulary. The individual is responsible for the other 25 percent. His portion comes in the form of a co-payment for each prescription; the amount of the co-payment may vary depending on the plan's drug tiers. This 75-25 split continues until each individual's total prescription drug costs for the year reach $2,970.

The coverage gap (the "doughnut hole") The coverage gap begins once you reach your Medicare Part D plan's initial coverage limit ($2,970 in 2013) and ends when you spend a total of $4,750. In 2013, Part D enrollees will continue to receive a 52.5 percent discount on the total cost of their brand-name drugs while in the doughnut hole. The full retail cost of the drugs will still apply to getting out of the doughnut hole, even though 52.5 percent was paid for by others. Enrollees will pay a maximum of 79 percent co-pay on generic drugs while in the coverage gap.

Catastrophic coverage: If the total amount a person pays out-of-pocket for prescription drugs during the year reaches $4,750, his plan will again begin coverage at the rate of approximately 95 percent of further costs for covered drugs, with him paying the remaining $2.65 per generic or $6.60 per brand-name prescription, or 5 percent of the prescription cost, whichever is higher.
Can People Get Help With the Cost of a Plan?
People who have low income (up to 135 percent of the federal poverty level) and few assets (up to roughly $14,701.50 for an individual, or $19,858.50 for a couple) other than a home might be eligible for a low-income subsidy (LIS) that provides significant help with the costs of a Part D plan. Depending on exactly how much income and how many assets they have, the deductible, coverage gap, and co-payments could all be eliminated or reduced. Applying for an LIS is done separately from enrolling in a plan, and it's done with the Social Security Administration, not directly with the plan or with Medicare. Get information on the Social Security Administration website, call toll-free at (800) 772-1213, or make an appointment with any local Social Security office.
How Can We Choose the Right Medicare Advantage Plan -- and, if Necessary, Switch Plans?
First, make a list of the drugs the potential subscriber to the plan needs. Then check with each plan to see which drugs are included in what's called its drug formulary (note that the list changes every year). If more than one plan covers all the drugs, choose the plan that has the fewest restrictions on access to those drugs and the lowest total costs (not just the lowest monthly premium). Don't get distracted by the lack of a deductable, unless it makes a difference in total cost. Also consider what coverage is available, if any, within the "doughnut hole." Finally, confirm that the pharmacy the patient prefers participates in that plan.
A plan that looked good initially may turn out to be a less-than-ideal choice. It may have restrictions that didn't seem especially important when you signed up for it but have since proven to be a problem. The plan might have changed its formulary, changed its rules or restrictions, or raised its premiums. Or maybe a new plan is now offered that has better terms. In any of these situations, subscribers can leave their current plan and enroll in a new one. But they must do so by signing up during the open enrollment period from October 15 to December 7, 2012. The new plan will be effective January 1 of 2013.
Where Can We Find More Information About Joining a Part D Plan?
Medicare's website has information about Part D drug plans available where you live, including the medications currently in each plan's formulary. Or you can contact Medicare by phone at (800) 633-4227. You can get free, independent expert help in choosing a plan from your local State Health Insurance Assistance Program (SHIP). You can also get independent help online from the Medicare Rights Center.