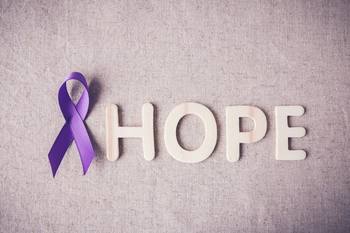 All Rights Reserved
June is Alzheimer's and Brain Awareness Month. It's an important opportunity to both educate the public about the nature of Alzheimer's disease and to recognize the enormous contribution that caregivers make to improving the health and wellbeing of loved ones affected by Alzheimer's.
Wondering how you can get involved? What follows are some ideas to help you get started.
1. Go Purple with a Purpose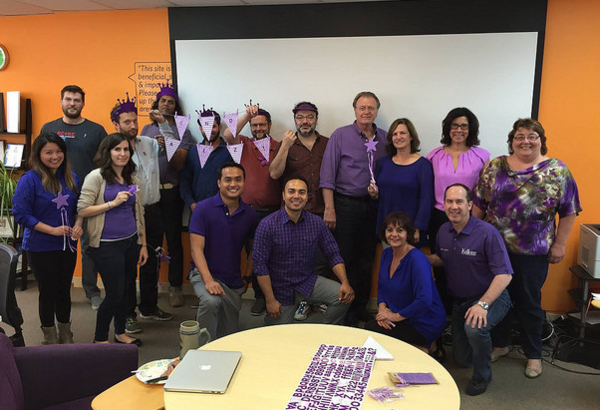 The color purple is a handy symbol to help raise awareness of Alzheimer's this month, so heed the words of the Alzheimer's Association and "Go Purple with a Purpose." Wear purple clothes and encourage friends and colleagues to wear purple, too. Turn your social media icons (such as your Facebook picture) purple, or send emails with purple text or background in honor of Alzheimer's Awareness.
Hang purple banners or ribbons in your home or workplace, or place purple decorations on your front door. When people ask what's going on with all that purple, you have a chance to tell them about Alzheimer's and Brain Awareness Month and talk about Alzheimer's disease. Greater awareness of how the disease affects friends and neighbors will encourage more people to get involved in the fight against it.
2. Host an Event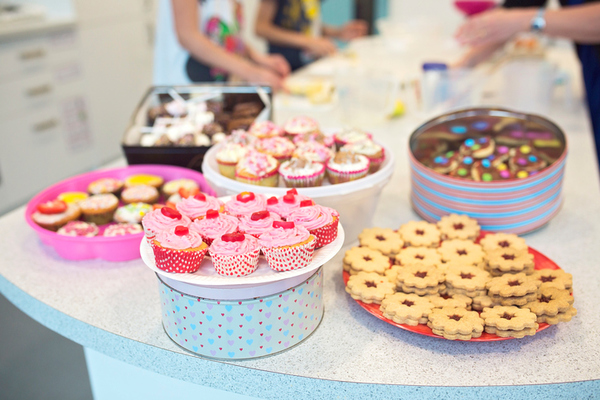 Use this month as an occasion to host an Alzheimer's benefit for your local care facility or your favorite Alzheimer's charity. Events can be as simple or elaborate as you wish, and your aim could be to raise a couple hundred dollars or tens of thousands. It all depends on you and how big you want to make your event.
A simple potluck dinner party with a few friends, an office "Dress in Purple Day," or a charity auction are just a few options. The Alzheimer's Association is the largest private organization dedicated to improving Alzheimer's care, support services, and research, but there are many others, including in your local area, that could benefit from any amount of giving. The Alzheimer's Association has collected a bunch of great do-it-yourself fundraiser ideas.pdf).
3. Honor and Support Caregivers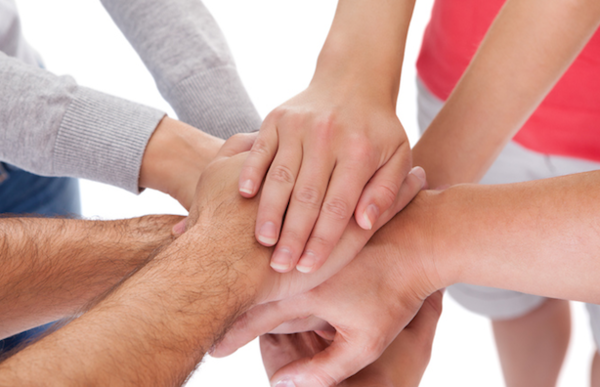 The ravages of Alzheimer's fall not only upon sufferers of the disease, but also on those who care for them, which can mean family, friends, or professional caregivers. For unpaid family caregivers, the costs are staggering. In 2015, according to the Alzheimer's Association, "15.9 million family and friends provided 18.1 billion hours of unpaid care to those with Alzheimer's and other dementias. That care had an estimated economic value of $221.3 billion."
Economic costs are just one measure of the stress and strain that caregivers endure, which can also include depression and neglect of personal health and life goals. To lessen the toll, in June we recognize the work of caregivers through our efforts to support Alzheimer's research, but also simply by raising awareness of the work that caregivers do. You can start by joining support groups to hear others' stories and contribute your own insights about caregiving for someone with Alzheimer's here.
4. Visit Loved Ones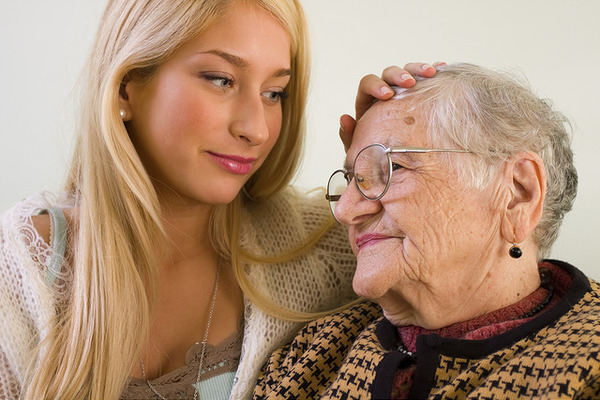 There's no better way to commemorate Alzheimers and Brain Awareness Month than to pay a visit to your loved one who is dealing with Alzheimer's disease. Research has shown that even if a person with dementia can't recognize a loved one or remember a recent visit, the physical presence and tender attention of time spent together is of lasting benefit to their wellbeing.
Even if a person's short-term memory is greatly impacted by Alzheimer's, leading to difficulties with ordinary small talk and conversation, deeper currents of memory may remain untouched. Emotional intelligence and memory may also remain quite vital, and the positive feelings that a person with dementia experiences during a visit will have lasting effects on their mood and behavior afterwards.
Social worker and dementia care specialist Joyce Simard, MSW, emphasizes the importance of showing love to the person with dementia, regardless of what stage of the disease they are in.
"Make sure she feels loved and supported and sees the reasons for being part of the family," Simard says. "Most people like to be hugged, and it really does make a difference, you see them smile."
5. Do the Memory Work
Make history. Visiting your loved ones during Alzheimer's and Brain Awareness Month is a great opportunity to begin or continue a project of oral history together, collecting the stories, reminiscences, and wisdom of a lifetime for the benefit of each other and future generations. While it may be difficult to talk about recent happenings, the memory of an Alzheimer's sufferer is a vast and mysterious world that can be explored and recorded, while providing a lovely way to spend time together.
Bring a video camera or audio recorder with you on your visit, as you use photographs, prompts, and even music to stimulate the deeper regions of your loved one's memory. The information you bring forth will be of inestimable value to you and your family, and it will give your loved one a warm feeling of positive attention. The work of putting together a person's life story is a collaborative effort, and can be displayed in a book, video, web page, or album that creates the added benefit of helping caregivers better understand their patients.
6. Further the Science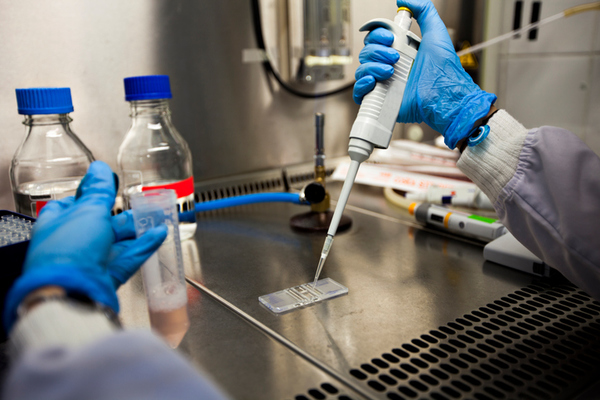 Contribute directly to foundations and organizations that are racing to find a cure for Alzheimer's. The Fisher Center for Alzheimer's Research Foundation is one such organization. There, a team directed by Nobel Prize winner Dr. Paul Greengard is researching the disease in order to find a cure as quickly as possible. Funding, including charitable donations, goes to supporting research at their facility and for other researchers around the world.
Or contribute by joining the Brain Health Registry, a Web-based program that asks users to submit their information and take online brain tests in an effort to find candidates for future Alzheimer's drug trials. The program partners with the Global Alzheimer's Platform Foundation in an effort to overcome what researchers say is one of the biggest bottlenecks to finding a cure for the disease – having enough people available to participate in clinical trials for new Alzheimer's treatments.
"We're closer than ever to finding a treatment for Alzheimer's, but we need an engaged army of citizen scientists to push these drugs over the line," George Vradenburg, co-founder of GAP Foundation and USAgainstAlzheimer's, said in a prepared statement. "Clinical trials are the ticket to making a cure happen. The first person cured of Alzheimer's will be in an Alzheimer's clinical trial."
Supporting these types of organizations can be a powerful way to recognize Alzheimer's and Brain Awareness Month by fighting to end Alzheimer's where it counts most-- in the race for a cure.
7. Grieve the Fallen
If you are coping with the effects of Alzheimer's -- either as a person carrying a diagnosis or as the witness of its progression in someone you love -- you are probably experiencing emotions related to grief and loss that can be overwhelming at times.
This month, take special care to value and cherish your emotional response and allow yourself to feel whatever comes up. There is no "right" way to feel about your situation, and it's important to share your feelings while you're going through this process.
8. Spread the Word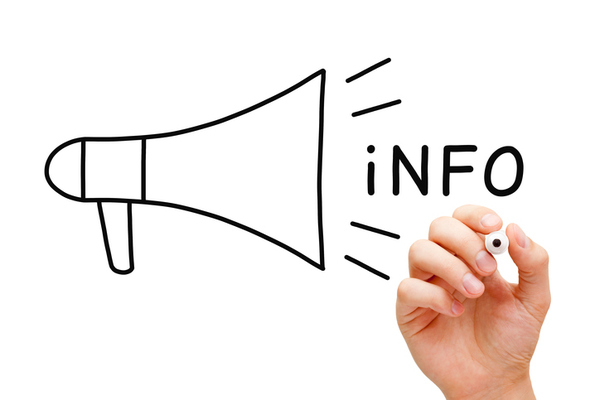 Use Alzheimer's and Brain Awareness Month as a reason to educate the public at large, and especially younger people who may not yet have been touched by Alzheimer's, about the disease and the struggle against it. Write your elected representatives, pen an op-ed for the newspaper, start a blog or post on Facebook to raise awareness.Tell your friends, family, and coworkers that you are committed to the fight to end Alzheimer's. Be an activist to organize a movement of dedicated individuals who can work in concert to pressure policymakers, governments, and international organizations to make the race to end Alzheimer's a global priority. Your voice is a vital necessity. Write your elected representatives, pen an op-ed for the newspaper, start a blog or post on Facebook to raise awareness.
9. Know the Warning Signs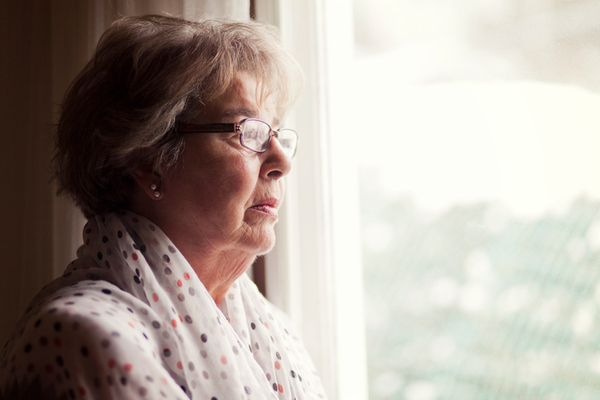 Knowing the warning signs for Alzheimer's can help provide an early diagnosis and ensure the best course of treatment for a person touched by the disease. Memory loss, difficulty performing familiar tasks, problems with language, disorientation with time and space, poor or decreased judgment, problems with abstract thinking, misplacing things, changes in mood or behavior, personality changes and loss of initiative are some of the most common symptoms used in diagnosing Alzheimer's.
10. Practice Self-Care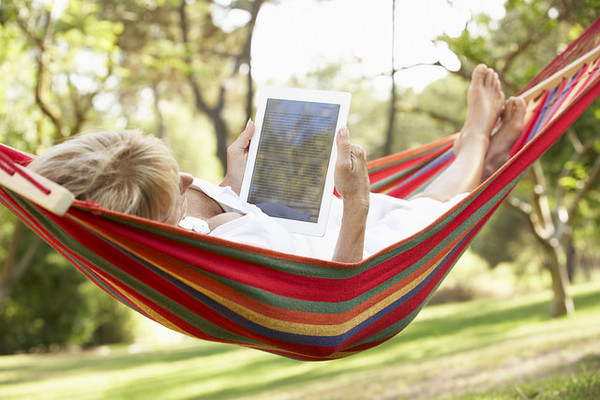 As anyone who has sat through an airline safety briefing can recall, in the event of an emergency you must put your oxygen mask on first before you assist someone else. As the caregiver, relative, or friend of someone with Alzheimer's, the love and care you give yourself will help you be there for your loved one during the disease's progression.
Take responsibility for keeping yourself in the best shape to help. Monitor yourself for signs of fatigue, depression, and generally neglecting your own needs. It's not selfish to overcome personal barriers, ask for help, or take a break sometimes. Even if it's just to take a walk around the block and a take few deep breaths.
---
What are other powerful ways that you've used to commemorate Alzheimer's Awareness Month? Share in the comments below.