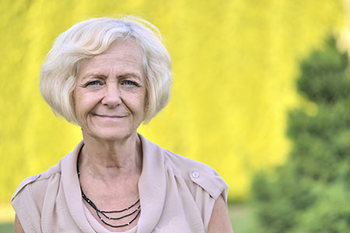 All Rights Reserved
Aging in America is largely a family affair. According to statistics from the U.S. Administration on Aging, 65 percent of older adults who need help rely solely on family and friends to provide it. The Pew Internet and American Life Project reveals that 30 percent of American adults say they assist a family member or other loved one with personal needs and services, finances, and household tasks. The Bureau of Labor Statistics states that almost 40 percent of Americans over the age of 15 have provided unpaid care to someone over 65 due to an age-related condition. The Family Caregiver Alliance put the number of "informal" (unpaid) caregivers in America at a staggering 52 million.
So who are these caregivers, who are tending to the health and well-being of their aging parents, spouses, and other family members while simultaneously juggling careers, children, and many other obligations?
Caregivers tend to be women.
Well, it's women who are, for the most part, America's caregivers. Between 56 and 75 percent of "informal" (i.e., unpaid) caregivers are women, according to most surveys.
Now that we know this much, let's delve a little deeper and get to know the typical American caregiver. Using data compiled by Caring.com, the premiere website for family caregivers, from the company's annual satisfaction survey, we know that family caregivers are likely to be between 50 and 70 years old. That said, there are plenty of caregivers in their 20s, 30s, and 40s.
Who are they caring for?
Caring.com's user profile shows that the typical caregiver is caring for a parent who's over the age of 80 and who is living with her in her home. In fact, close to 15 million Americans are caring for someone who has Alzheimer's disease or dementia. And after age 70, if a woman still has a living spouse, it's very likely she's caring for his health needs, which are likely to be considerably greater than her own. According to the Bureau of Labor Statistics, almost a third of caregivers are caring for two or more elderly loved ones.
How much time does caregiving take?
Caring for a loved one at home may mean a caregiver feels like she's always on call. And those caring for someone outside their home still devote huge amounts of time to the task; the Bureau of Labor Statistics shows 20 percent of caregivers provide help on a daily basis. A survey by Johnson & Johnson found that, on average, caregivers spend 21 hours per week caregiving.
Who else is she taking care of?
The average caregiver isn't just caring for aging family member or members -- she's very likely a member of the "sandwich generation," caring for family members both older and younger than she is. Caring.com's research shows that the typical caregiver has two children of her own, and an average of three grandchildren as well. And these are not necessarily adult children; the Bureau of Labor Statistics finds that 23 percent of caregivers have a child under 18 in their households.
What else do we know about the typical caregiver?
An awful lot, it turns out. We know, for example, that on average she's 5'4" tall and a size 14. We even know that her favorite colors are blue and purple.
How are caregivers themselves affected?
We know that caregiving is incredibly stressful. According to the AARP, 29 percent of caregivers report difficulty managing stress, and statistics show that family caregivers suffer from both anxiety and depression at much higher rates than the general population.
Caregiving takes a heavy toll on caregivers' physical health as well; AARP data show 53 percent of caregivers report that caregiving has worsened their health, and Johnson & Johnson reports that 1 in 8 caregivers has been injured in the role.
How do caregivers cope?
Caregivers handle their stress by staying connected to friends, family, and support groups -- both in person and virtually, using computers and smartphones. Caring.com's data show that 30 percent of caregivers find support through their church or other religious organization.
Despite all the similarities and differences between caregivers, knowing that you're not alone in your journey makes all the difference.

Previous: Full Caregiver Identity Series | Next: The Female Caregiver