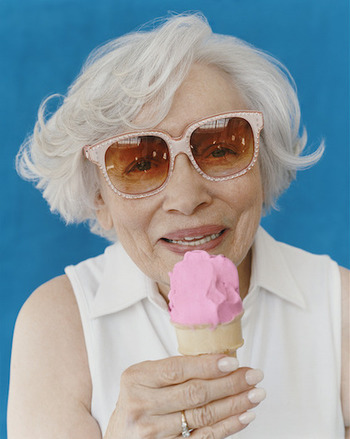 All Rights Reserved
Are you hoping to spend time with your elderly loved one this summer but aren't sure what to do together? Good news -- there are endless options to keep you both entertained indoors and out. Whether you and your loved one are more active and are itching to spend time in nature or prefer more relaxing indoors pursuits, there's no shortage of activities for you to do together. Read on for our roundup of some of the most fun, unexpected activities to try with your older loved ones this store summer.





1. Dive Into Aqua Aerobics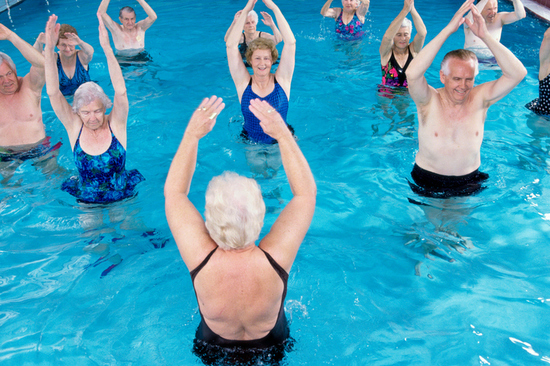 Almost all public pools and YMCAs across the country offer some sort of water aerobics or pool exercise classes. These options are typically inexpensive and often geared toward seniors. Working out in water is easy on your joints, which makes it a great option for older people, particularly those with arthritis. Water also provides great resistance, so swimming and aerobics in the pool help strengthen muscles. If you don't want to take part in a class, you can also check out the Arthritis Foundation, which offer tips on ways to improve arthritis by taking your walking routine to the pool.
2. Indulge Your Inner Foodie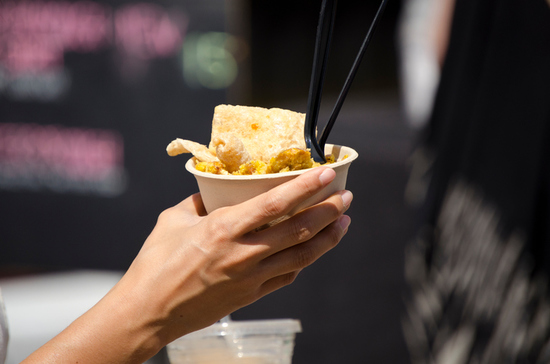 If you and your aging loved one are foodies, you're in luck! Just about every state is hosting some sort of event to tempt your taste buds this summer. Most of them highlight the local flavors in your area like the Key Lime Festival in Key West, Florida; Traverse City Michigan's National Cherry Festival; and the Lexington County Peach Festival in Gilbert, South Carolina. Websites including Frommer's, The Travel Channel and Buzzfeed have published lists of the best or wackiest summer food festivals in the nation.
3. Explore a Museum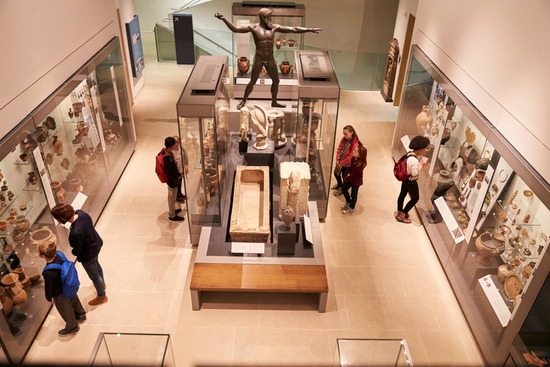 Spending a day at a museum can be a fun indoor option with an older loved one. Larger cities like Chicago, New York and San Francisco are well known for their various museums and planetariums, but many smaller towns also have great museums and historical centers to explore. Many offer discounts for seniors or free days to visit.
Some museums even offer programs geared specifically toward senior citizens like art classes, storytelling and lectures. And there may be health benefits to your visit -- a 2016 study found that taking part in museum activities can improve the socialization and mood of older individuals.
Before you go: Alzheimer's and dementia care company Sutton Homes offers a comprehensive guide to prepping for a museum visit with seniors here.
4. Get Your Hands Dirty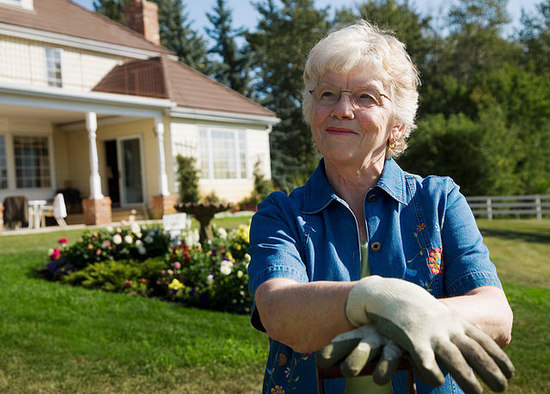 Whether your elderly loved one already has or wants to cultivate a green thumb, gardening is a great summertime activity. Not only does it get you out in the fresh air, but it provides great low-impact exercise for people who need some activity. And according to the Outdoor Power Equipment Institute (OPEI), getting outdoors and into the dirt is also good for your health.
"Our living landscapes not only provide beauty, but are a stress-reliever, a recreational space, a wildlife habitat and an outdoor living area," said Kris Kiser, OPEI's president and CEO, in a news release. "Studies show that our green spaces contribute to our health, happiness and intellect."
Accessing a garden is easier than it's ever been – if you don't have one in your own yard, community and urban gardens are popping up everywhere. At these sites you can volunteer time as you please while forming social connections.
5. Give Your Time to a Worthy Cause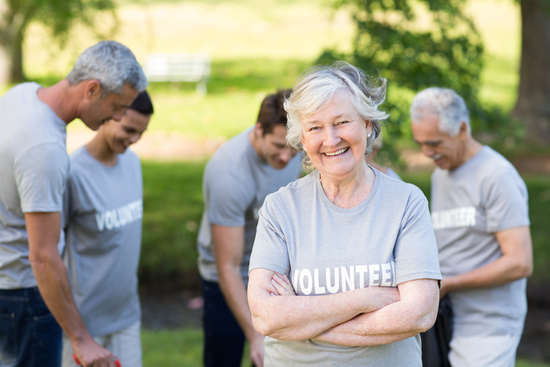 Volunteering is a great way to stay active and involved in the community this summer, and there is no shortage of opportunities to help. Philanthropic organizations, schools and churches are always seeking volunteers for various community services.
If you want to work with people your own age (55 and older), Senior Corps is a great place to start. Run by the Corporation for National and Community Service, it helps states coordinate people aged 55 and older who want to volunteer. Their opportunities fall under three umbrellas: foster grandparents who tutor and mentor students; senior companions who help older seniors stay independent; and their RSVP program sets people up with various organizations like Meals on Wheels and Habitat for Humanity. Check out the Senior Corps website for volunteer opportunities in your area.
6. Build a Book of Memories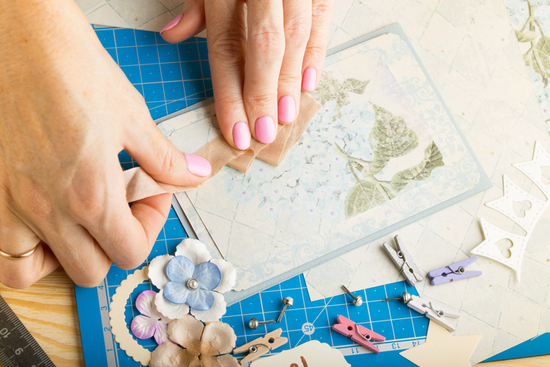 It's not only a simple, creative indoor hobby to take up, but one study shows that scrapbooking can help people cope with bereavement. The activity helps older adults to process loss, celebrate the lives of the loved ones they've lost and preserve cherished memories, the study shows. Scrapbooking can also be a good way to expand your older loved one's social circle since you can invite family members, neighbors or friends to join in the fun.
7. Hit up Your Local Senior Center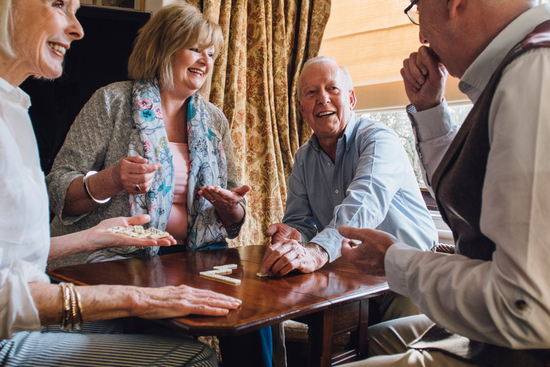 If you've never been to your local senior center, there's no better time than this summer. And one near you may just have enough activities and events going on to keep you and your older loved one busy all summer. Most senior centers offer a wide variety of both indoor and outdoor activities, and most are low-cost or free of charge.
Enrichment options include classes teaching skills like pottery and painting, foreign languages and computer usage. Exercise opportunities like ballroom dance, tai chi, yoga and Wii sports abound. Senior centers work hard to help get older adults out of the house or even out of town, and many organize field trips to nearby places like antique malls, museums and casinos.
8. Go Where the Wild Things Are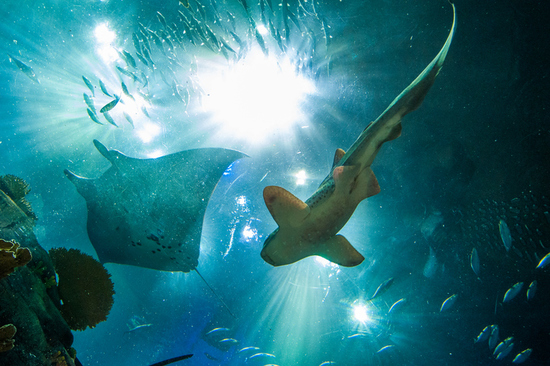 Many major cities have either a zoo or an aquarium which can be visited for a couple of hours or used to while away a day, and learn about wildlife in the process. Though zoos often require a lot of walking, many have trams or other transportation options for seniors with limited mobility.
Some zoos and aquariums also offer other entertainment, like the Riverbanks Zoo and Garden in Columbia, South Carolina equipped with a 70-acre botanical garden. Aquariums like Shedd in Chicago and the Georgia Aquarium (the largest in the world) have indoor spaces so you can stay out of the heat, and many offer discounted tickets for senior citizens.
9. Catch a Flick Al Fresco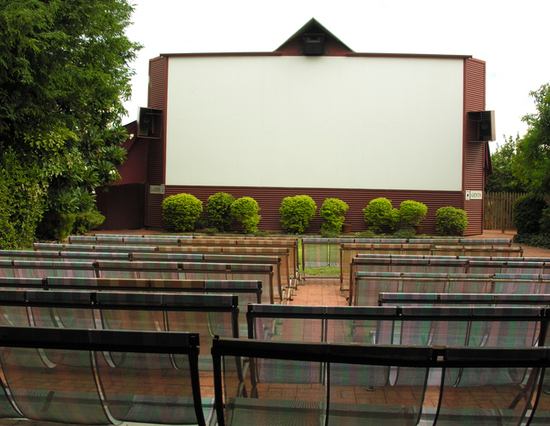 A great way to relax and get some relief from the summer heat is to catch a flick. And movie theaters everywhere help out by hosting summer movie series – with many showing the classics that will harken back to your younger days. A few good ones to check out this summer include the CAPA Summer Movie Series which has showings of classic movies from June 15 to Aug. 5 in Columbus, Ohio.
The Millennium Park Summer Film Series in Chicago hosts film screenings every Tuesday, June 5 through Aug. 21. The Alabama Theatre Summer Film Series has screenings throughout July and August.
Other U.S. cities that are home to a slew of outdoor movie viewings this summer include:
10. Take a Crack at a Fun New Sport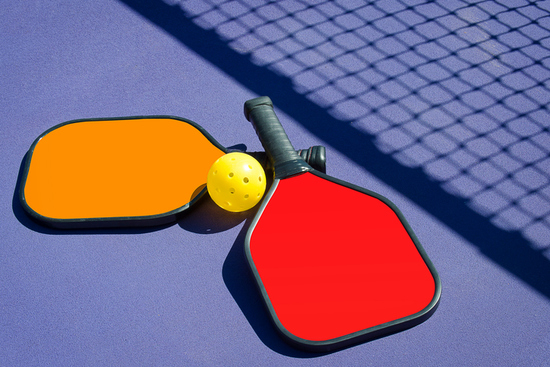 You and your senior family member can take part this summer in a craze that's sweeping the nation: Pickleball. The game is played on outdoor and indoor courts about the size of a badminton court with a modified tennis net, special paddles and a ball similar to a whiffle ball.
You can play the game in doubles or singles and can choose to keep it relaxed or competitive. According to the USA Pickleball Association, there are places to play in all 50 states and you can find upcoming tournaments and courts on their website.
11. Enjoy Live Music at a Festival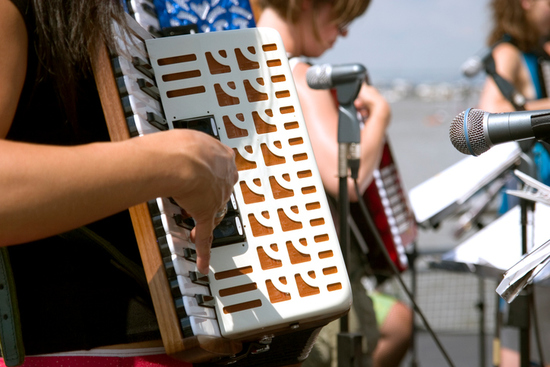 Though your days of attending Woodstock or Coachella may be in the past, music lovers can still enjoy listening to great bands outdoors and soaking in some ambience. Cities across the country host various music festivals that all ages can enjoy. A few good options across the country this year include the Chicago Jazz Festival held in Millennium Park Aug. 24- Sept. 2; the Newport Folk Festival in Newport, Rhode Island – July 27-29; the Stern Grove Festival in San Francisco and The Lincoln Center Out of Doors Festival in New York City from July 24-Aug. 6.
12. Unearth Hidden Treasures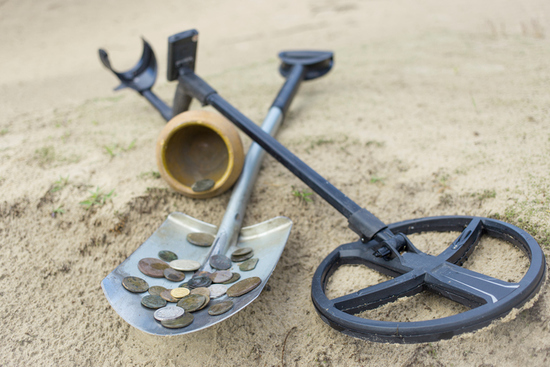 One good way for you and an older loved one to get exercise while potentially scoring some swag this summer is metal detecting, also known as treasure hunting! You can perform this relaxing activity near home or on vacation; some good locales to metal detect at are parks, beaches, rivers and the sites of old buildings or other structures.
If your loved one has arthritis or other health conditions, opt for a lightweight device that's easier to carry and maneuver. Also, bring along a long-handled scoop if anyone has trouble bending down to retrieve their treasures. Metaldetector.com and KellyCo Metal Detectors both offer a wide array of options with long-handled scoops.
13. Awaken Your Competitive Side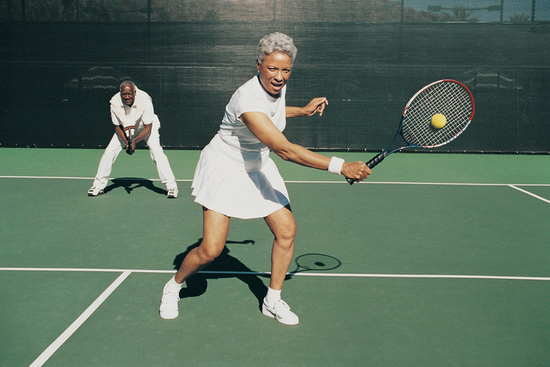 If you and your loved one like competition, senior games may be a perfect summertime activity. Organized by the National Senior Games Association, most states host a biennial competition that qualifies athletes to take part in the national event. Men and women ages 50 and over can compete in 19 different individual and team sports including: archery, badminton, bowling, Pickleball, swimming, tennis, track and volleyball. Competition dates are different in each state; check the NSGA's website to see when yours will be held.
14. Enjoy a Book with Newfound Pals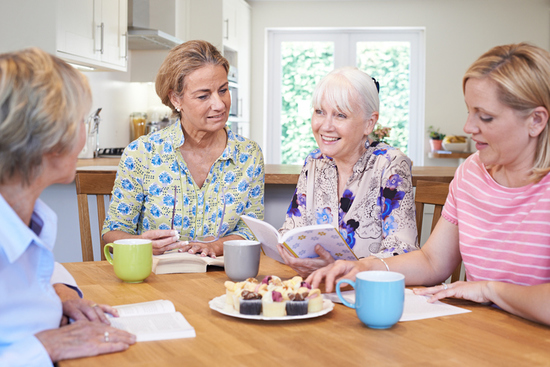 If being outdoors isn't your cup of tea – or if you just need to get out of the heat -- a great indoor activity that can keep you connected to others is a book club. Many local libraries and churches have groups you can join. And if you don't have any nearby, a great virtual option is an online book club like the one organized by online community The Other Side of 50 (TOS50), for participants ages 50 and older.
15. Cycle Easier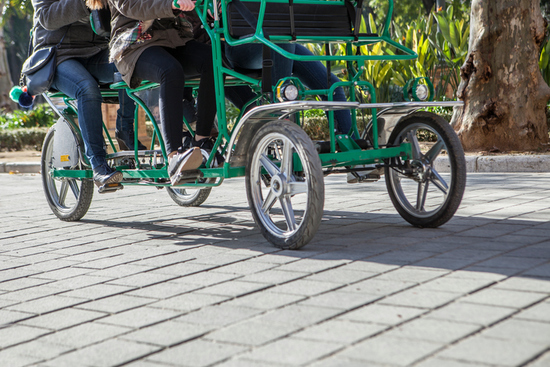 If you're spending time with a senior who either used to bike or still likes to, summer is a great time to get outdoors and hit the roads and trails. And a fun option for people who can't bike like they used to is a quadricycle. These are four-wheel bikes, many with canopies to keep you out of the sun and recumbent seats, more comfortable for people with back and joint problems.
Some versions, like ones made by RhoadesCar, even come equipped with a solar panel mounted to the windshield. The panel powers an electric backup motor in case the passengers get tired of pedaling.