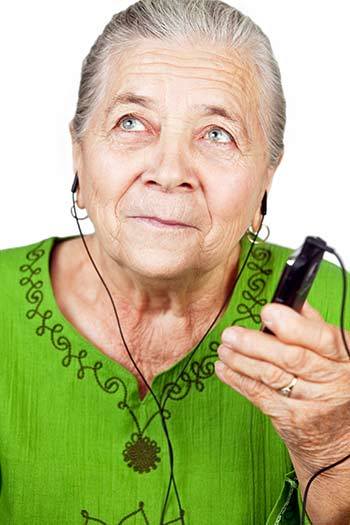 All Rights Reserved
Caregiving for an aging loved one is a different experience for each person. Whether caring in the early or late stages of life, it's always great to be reminded that, as a caregiver, you are not alone. Many Caring.com members are able to gain encouragement through constant contact with other caregivers via online support groups. Another option is the Dignity CD, a compilation of songs and stories to help caregivers feel less alone. Here, find out what our panel of family caregivers thought about Dignity.
What Is the Dignity CD?
Dignity is a compilation of music and spoken word directed at caregivers of adults. It can be purchased as a CD or listened to as an MP3 through the CD's website. The songs and stories cover many dimensions of caregiving, with the perspectives of generations of family caregivers, paid caregivers, and others.
Why Is Dignity Important for Seniors and Caregivers?
This album aims to provide encouragement and support for caregivers. "Every person who cares for a dependent person would find something on this CD with which they could relate. I think a person being cared for would also be touched by many of the songs and readings," said Caring.com member Carol.
What Caring.com Users Liked About the Dignity CD
It helps caregivers relate to others.
The various tracks on this album showcase the point of view of caregivers of different walks of life, which gives listeners a way to relate to others. "The perspectives of a spouse, a grandchild, an adult child, a paid caregiver, and others are all addressed in either short readings or song. I cried when I listened the first time, and when I shared the stories with my daughters they cried as well, just from hearing about the subjects covered in such beautiful detail," said a Caring.com member.
SEE ALSO: Find In-Home Care Help Near You
It's great for Christian caregivers.
Dignity is particularly focused on giving encouragement to caregivers who are of the Christian faith. Caring.com member Pauli said, "While the product is directed at caregivers, it is Christian focused and, therefore, most meaningful to believers in Christ or those who are open to this type of religious focus."
It touches the heart of a caregiver's journey.
One caregiver said, "I was so moved when I first listened to the CD and read along with the liner notes that I cried. I have listened to it many times over and still weep a bit at a few songs. It is not a sad crying. It is just recognition of the beautiful souls of the caregivers and perhaps empathy for their experiences."
What Caring.com Users Didn't Like About the Dignity CD
Parts of the album can be distracting.
This compilation includes music and spoken word. This made it difficult for some caregivers to listen to the CD, since the words and stories tend to demand the attention of the listener. "For me, just having soothing music is helpful; the spoken word portions of the CD can distract from the soothing effect of the music," said Caring.com member Karen.
Someone uncomfortable with crying would struggle.
The thoughtful tracks may make it difficult for emotionally sensitive caregivers to listen to this album. "I loaned it to a friend who had been a caregiver for her husband years ago. She cried through the whole thing. Like me, she thought this would not be so good for people who cry easily, because once they start I'm afraid they will not stop."
SEE ALSO: Find In-Home Care Help Near You
Aimed at a niche of Christian caregivers.
While some thought the Dignity CD was rich in words and songs of spiritual encouragement, others found the religious aspects of the CD distracting. "At times, I thought it was written about saints, and a caregiver doesn't always feel like a saint. We just try to do our best," said one Caring.com member.
You Should Try the Dignity CD if You . . .
Are looking for music and poetry for caregivers.
Are open to spiritual affirmation.
Like to hear other caregiving perspectives.
Can withstand emotional storytelling.
How to Listen to the Dignity CD
To listen and download Dignity: Songs and Stories for Caregivers, go to http://www.musicforthesoul.org/resources/dignity/. You can listen to all of the tracks online and download to your own computer or MP3 device with a donation of any amount.