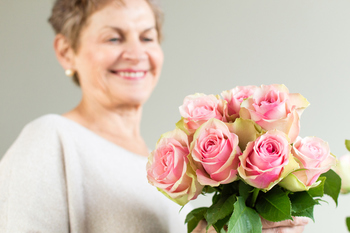 All Rights Reserved
You want the older moms in your life to know just how much they're loved and appreciated this Mother's Day. But it can be tough to find just the right gift that tells Mom how special she is, while also helping to relieve some of her stress or making her day little easier. And if she's like a lot of older folks, she may insist that she already has everything she needs.
If you're still unsure of what gift to get, we've rounded up an assortment of gifts that will remind Mom how much she's loved and appreciated.
Under $25
A protective and soothing lip balm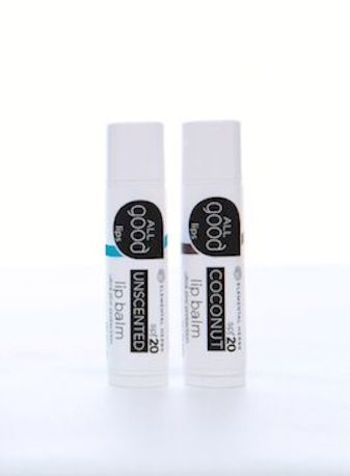 Whether she needs a little hydration or a lot of sun protection, make sure Mom has this organic, coconut lip balm in her purse or on her side table. Going on smoothly, it won't irritate those with skin sensitivities and is designed to help reduce chapping, chafing and burning in the sun and wind.
Cost: $3.50
To order: allgoodproducts.com
Brain-strengthening fun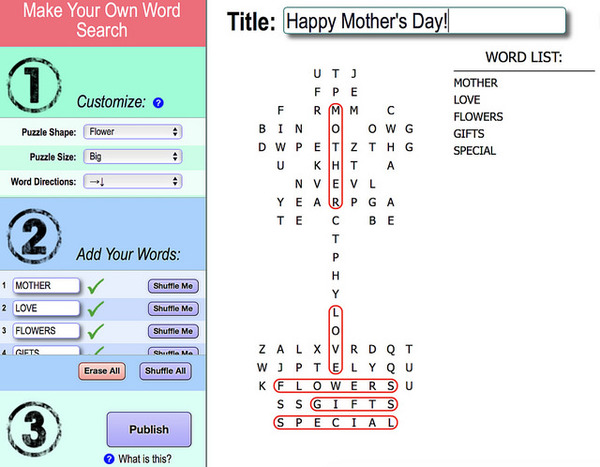 Give Mom hours of brain-stimulating fun with customized crossword puzzles and word searches made based on her cognitive abilities and goals. You can print the puzzled or save them as PDFs and personalize all of the questions and answers. Whether the goal is to help your aging mom beat boredom or stir some of her favorite memories, she's sure to enjoy the trip down memory lane.
Cost: $5 for unlimited crosswords, $6 for single crossword
To order: crosswordhobbyist.com
Mother's Day bubbles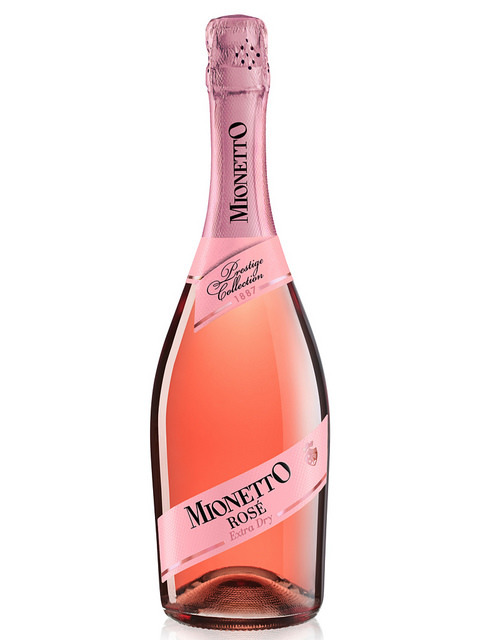 Give this year's Mother's Day mimosas an Italian makeover with Mionetto sparkling rosé, made from grapes grown in the Prosecco, Italy region. The apple, peach and hint of citrus flavors pair nicely with juice and strawberries to make brunch flavorful and infused with festive bubbles.
Cost: $14-$19 per bottle
To order: mionetto.com
An advanced hair care collection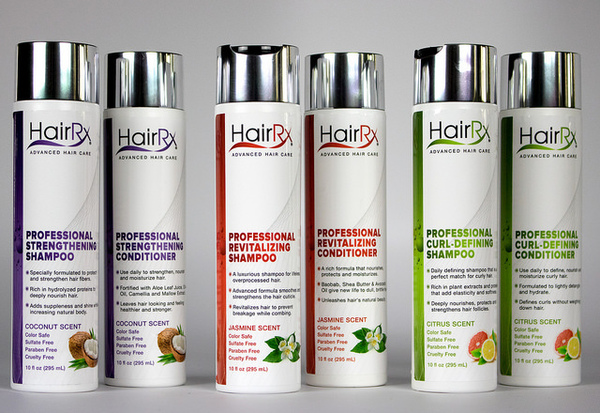 Give Mom a hair care kit designed to address her specific styling needs and shopping preferences. You can choose products based on her hair care goals, scent preferences (including citrus, coconut, jasmine, lavender and vanilla) lather consistency and more, to create the perfect spa-like hair care regimen just for Mom.
Cost: $15 per 10 oz. bottle or $24 for 2 bottles
To order: hairrx.com
An at-home manicure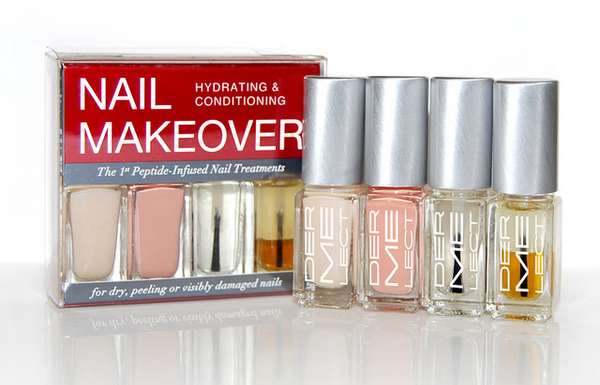 If it's tough for mom to take a trip to the nail salon, treat her to a quality at-home manicure. Kits from Dermelect's feature four treatment polishes ideal for dry, peeling or visibly damaged nails that help transform them to naturally long and strong nails.
Cost: $20
To order: dermelect.com
$26 to $50
Laundry care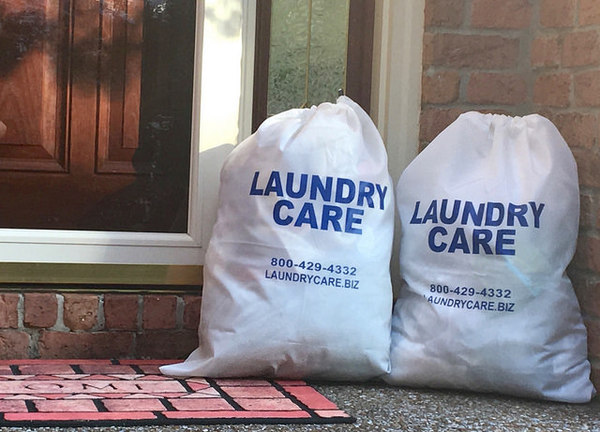 Pamper mom this year with the best gift of all: more laundry-free days. This service will pick up and drop off laundry, making it easier for caregivers or elderly moms to breeze through their day. You can purchase a gift card (sent via email) for Mom to use and all seniors receive a 10 percent discount when they schedule service.
Gift cards can be purchased in any denomination. Order by May 15, 2018 and use promo code CARING10 to receive a 10 percent discount off all gift card purchases.
Cost: Gift Cards for $1 and up
To order: Laundry Care
Healthy Meal Kits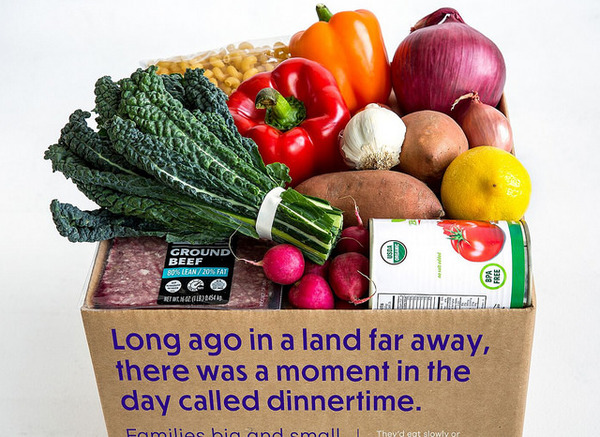 Expand Mom's dinner menu with fresh and affordable homemade meal kits delivered right to her door. Each box includes pre-portioned ingredients, which are paired with online recipes to create a healthy and delicious meal.
You'll be relieved that Mom (and Dad) are eating nutritious dinners that don't add the chore of shopping to her to-do list. There's no minimum subscription, and you can cancel any time with no cancellation fee. Choose from six weekly recipes.
Cost: $38.99 for 3 meals for 2 people
To order: dinnerly.com (using the link provided gets you free shipping)
A snuggly robe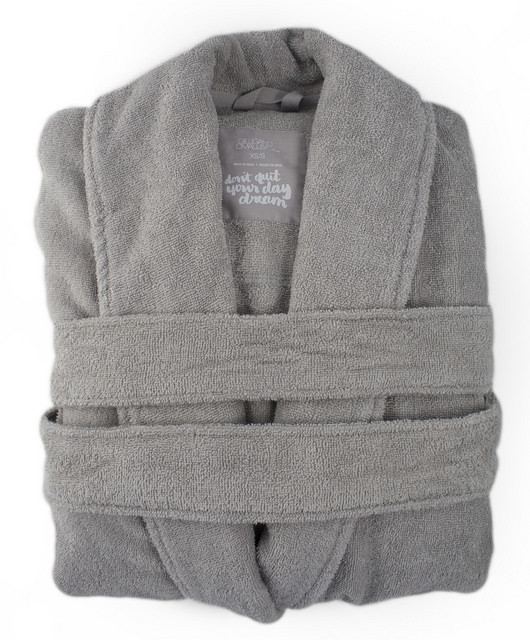 Whether Mom is up with the sun or the last to go to bed, this French terryrobe by Gilligan & O'Malley will help her relax in snuggly comfort. The 100 percent cotton robe has large front pockets perfect for storing a phone, reading glasses or other essentials. Falling at the knees, it's not too heavy or bulky for spring and summer mornings, but warm enough for late evenings.
Cost: $39.99
To order: Target
$50 to $100
Germ-fighting phone "soap"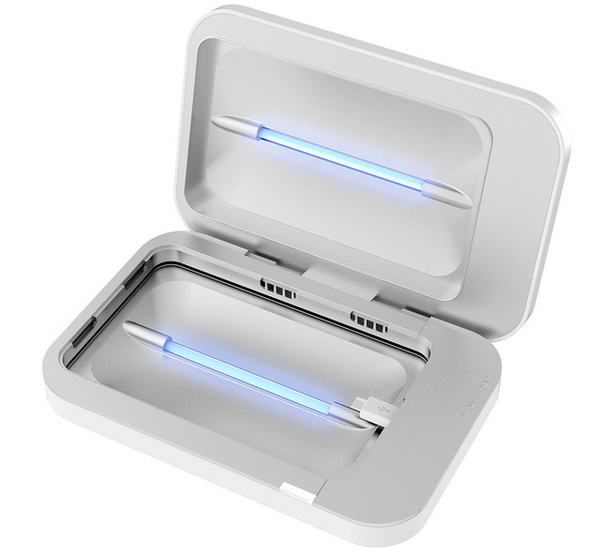 Did you know that mobile phones have up to 18 times more germs than public toilets? Help protect your mom from exposure to germs like staph, E. Coli and super bug MRSA, by giving the gift of PhoneSoap 3.0. In just minutes this UV clearning device kills 99.9 percent of that harmful bacteria while charging the phone at the same time.
PhoneSoap is also a convenient option to disinfecting keys, money, credit cards and anything else that fits inside of the case. (Each orchid-colored PhoneSoap 3.0 purchased between May 1 and 12 will result in a $5 donation to the National Breast Cancer Foundation).
Cost: $59.95
To order: Amazon
A speedy hand-mixer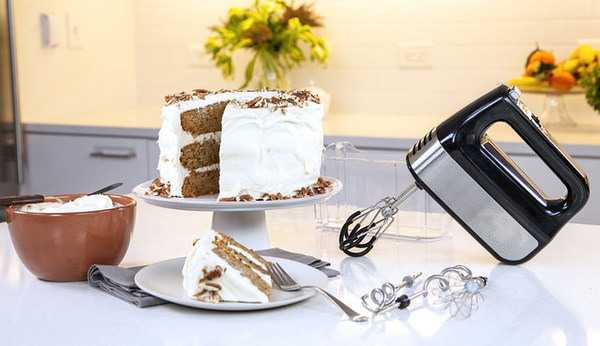 Speed up mom's ability to whip up mashed potatoes, desserts and more with this turbo-boosted hand mixer by KRUPS. The 10-speed mixer's settings include a count-up timer with pause function to keep track of how long she's been mixing, so you'll reduce mom's workload while helping preserve her independence in the kitchen. The mixer comes with stainless steel accessories, a case for storage and a swivel cord to prevent tangled wires.
Cost: $59.99
To order: Krupsusa.com
An easy-to-use cell phone (Sponsored)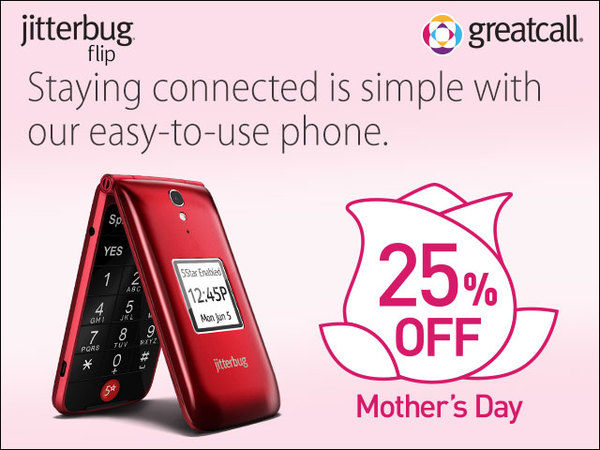 Give the gift of safety and peace of mind this Mother's Day and save 25 percent on the Jitterbug Flip from GreatCall, creators of the original easy-to-use cell phone. A Health & Safety Package lets you turn the Jitterbug Flip into a personal safety device. With 5Star Service, in any uncertain or unsafe situation, just press the 5Star button to speak immediately to a highly trained Urgent Response Agent. The agent will confirm the location, evaluate the situation and send help, at any time of day or night. The Jitterbug Flip's bigger buttons, a larger screen and easily navigable menu makes it easier to stay connected. Plus, there are no contracts or cancellation fees.
Cost: $74.99
To order: GreatCall.com
A basketful of treats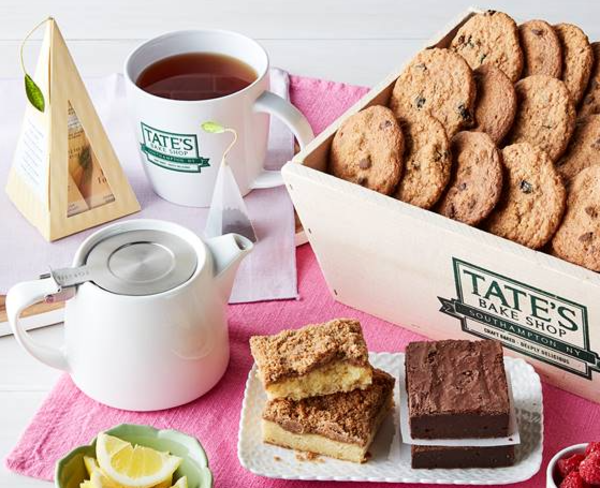 Indulge Mom's sweet tooth with an array of freshly made, gourmet chocolate chip and oatmeal cookies, brownies and more in a Mom's "Me Time" Basket from Tate's Bake Shop. Mom can relax with her goodies and a cup (there's one included) of one of the included assorted teas.
Cost: $80.00
To order: tatesbakeshop.com
A one-touch umbrella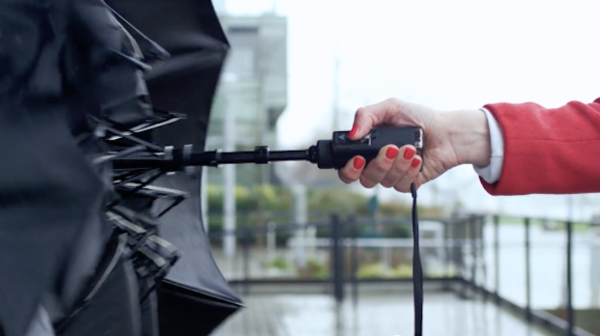 If Mom is one of the nearly 50 million people who suffer from some form of arthritis, she'll love this easy-to-operate, compact umbrella that opens and closes with the push of a button. With the only umbrella that closes the canopy and brings it down to the handle all with just one hand, she'll have an easier time getting in and out of cars and revolving doors, too.
Cost: $99
To order: ShedRain.com
Espresso at home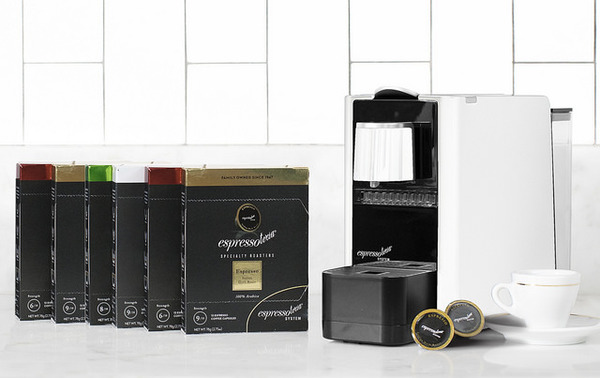 Let mom start every day with a little coffee house-style java, without having to leave the house. This countertop espresso machine brews specialty, café-quality coffee at home with the push of a button, using pre-packaged coffee pods, available in a range of options and flavors.
Cost: $99 for machine plus 6 boxes of 12-pack of coffee pods
To order: Espressotoria
$100 and up
A luxurious sheet set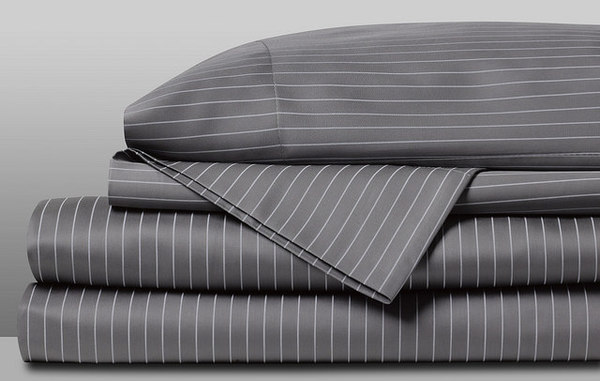 Made from bamboo, the lightweight rayon sheets in the Nest Bedding Luxury Bamboo Sheet Set will help keep Mom (and Dad) cool while making her bed comfier and more luxurious. Because bamboo sheets are lighter than traditional cotton options, they'll help regulate temperatures no matter the season and wick moisture away to reduce nighttime perspiration.
Cost: $109 to $149 depending on size
To order: nest bedding
A personalized sleep system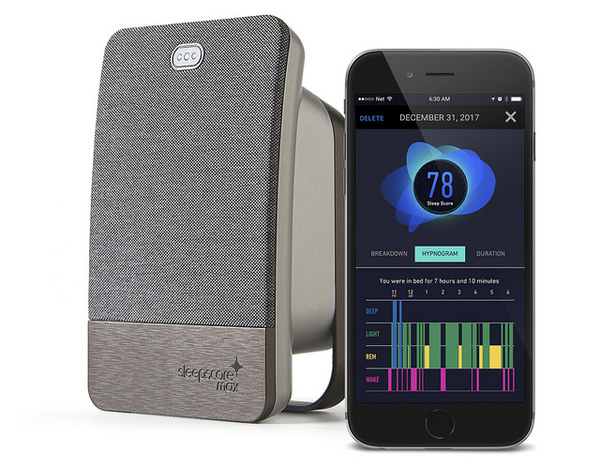 Help your mom get a great night's sleep every night with a no-contact sleep improvement device that measures and provides personalized recommendations. SleepScore Max is a system that includes a sleep sensor placed next to your bed, along with an app that helps you measure your specific sleep patterns. The system's customized advice for products and solutions to address sleep issues can help Mom be better rested and ready to tackle each day.
Cost: $149.99
To order: Sleepscore Lab
A four-in-one kitchen helper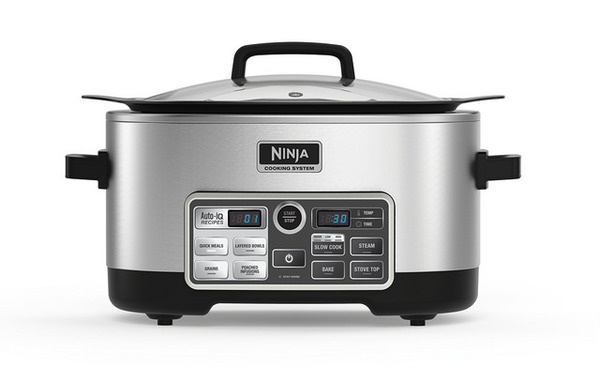 Give Mom the flexibility to prepare healthy meals in a variety of ways, without having to spend valuable hours in the kitchen. The Ninja Cooking System can serve as a slow cooker, oven, stovetop and steamer and comes with 80+ pre-programmed recipes. It's a great tool for cooks who want to avoid spending hours over the stove or next to the oven.
Cost: $149.99
To order: ninjakitchen.com
Pay tribute to a beloved furry friend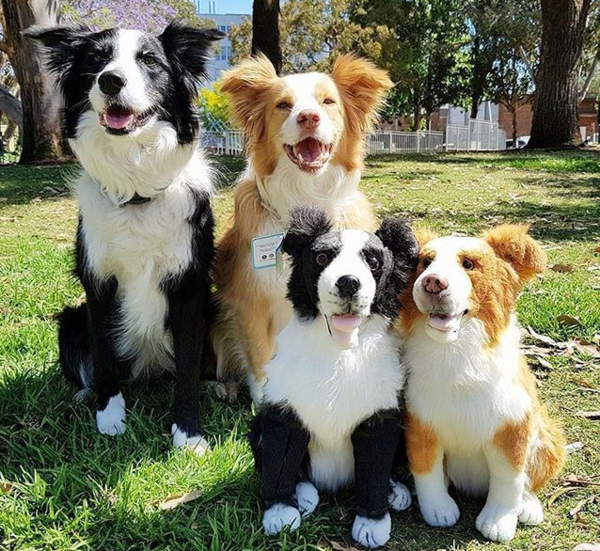 Whether your mom could use a snuggly companion to help combat anxiety or misses a beloved pooch, a stuffed animal personalized to match a pet can be a sweet and welcome addition to her home. Just upload the photo of the dog you want to imitate and fill out a description questionnaire. Petsies are made from supersoft faux furs and are airbrushed to match each pet's unique markings. You can choose from the "Huggable" line, which makes cuddly, cutesey versions of your chosen pet, or the "Forevers" line for a more detailed, realistic-looking keepsake.
Cost: $169 for Huggable line, $199 for Forevers line
To order: Petsies
A digital picture frame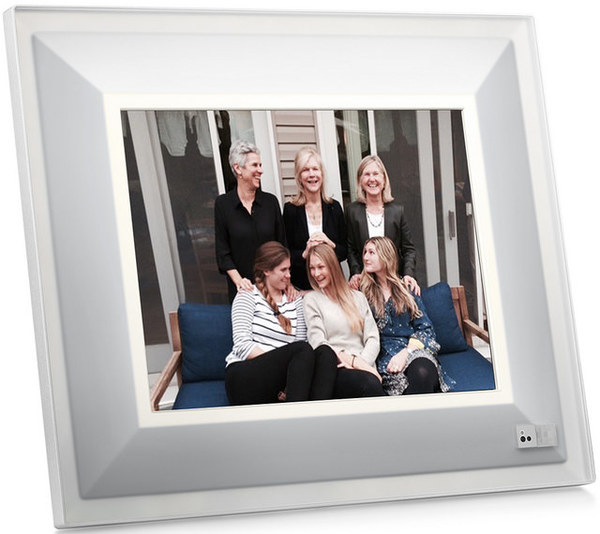 This digital photo frame makes it easy for Mom to scroll through her favorite family photos. Aura Frames are great for those who love to curate family memories, and for aging moms who need a little help remembering special occasions. The frame is easy to set up, and all photos are easily uploaded and controlled directly from the Aura app. Frames are available in four colors (Ivory, Charcoal, Quartz and Seaglass).
Cost: $250 to $299
To order: Aura