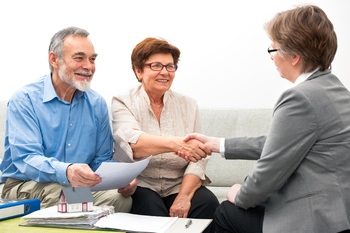 All Rights Reserved
Instead of looking toward retirement, many experts say baby boomers need to think more broadly about their later years. And that it's time for them to start planning for their longevity rather than the last day they'll fight the morning commute on the way into work.
The 2015 Health and Retirement Study sponsored by the National Institute on Aging says that on average, Americans had saved about three percent of their salary from the previous decade. Meanwhile, about a third of Americans had saved nothing for their golden years. That's troubling since the average life expectancy in America is eight years longer today than it was in 1970.
More and more Americans are counting on the U.S. government as the primary source of funds when they leave the world of full-time employment. The Hartford's 2010, the fifth annual study produced by the financial services company, says the number of Americans who identify Social Security and other government pensions as their primary source of retirement income has increased from roughly 27 percent in 2006 to 39 percent this year.
But Social Security is rarely enough income to sustain current lifestyles. And that's where planning for your longevity comes in.
Longevity planning vs. retirement planning
Amy Hale, Vice President and Market Manager for BMO Private Bank in Naples, Florida says longevity planning is a little different from retirement planning. "It's more than a case of verbal semantics."
Retirement planning is part of longevity planning. "For most people, planning for retirement or their later years is focused mostly on finances and how they will spend their time," says Hale. However, ensuring those years are spent in good health is something that many overlook.
The term "longevity planning" is frequently applied to numerous services like long-term care, permanent life insurance, estate planning, etc. It's an all-encompassing approach to preparing for the second half of life, says Leasha West, CEO and Founder of West Financial Group, Inc. in Kalamazoo, Mich.
Hale says that because Americans are living longer, retirement planning needs to be more holistic.
"A financial plan is a comprehensive look at one's current and future financial state, taking into account present variables and predicting future income and other aspects such as spending and investment," he says.
Holistic financial planning, or longevity planning, incorporates legal and medical considerations into the financial plan. Often, that will include contingency planning and stress tests to ensure financial security for life's later years.
What's in a name?
To forge the strongest partnership with a financial professional to plan for your future, think about the type of expert advice that's best suited to your needs.
One expert you shouldn't expect to work with is a certified longevity planner. Unlike the numerous certifications for retirement planning, there are currently no official titles or credentials identifying a longevity planner.
Because financial advisors typically hold securities licenses, their duties are to invest and manage their client's money in the stock market.
"This is typically for the accumulation phase when your goal is padding retirement accounts as much as possible," says West. And while they're extremely valuable to help amass wealth, financial advisors are not trained or qualified to advise on retirement planning.
"They're not trained or versed in Medicare, long-term care, social security planning, estate planning or any retirement issues," she says.
The late 50s is a good time to swap out a financial advisor with a retirement planner to strategize your plan for retirement and beyond. "The next phase after accumulation is preservation [and] protection in which neither the stock market, nor the fees associated with those type of accounts, is no longer appropriate," adds West.
After finding a retirement planner, these strategies will help you craft the best longevity plan to suit your needs.
Picture living into your 90s
Hale says the four key aspects of longevity are body, mind, social and financial. And longevity planning incorporates strategies to aging well by living as physically and mentally healthy as possible.
Along with taking all possible steps to preserve physical, mental and emotional health, Hale suggests a common rule of thumb for financial health in retirement. "Having 70 percent of your former income in retirement usually maintains the current lifestyle a person is used to."
Still, every situation is different, so it's essential to discuss individual needs with a retirement planner to customize that number to your needs. "You want to consider best and worst-cases in your 80s or 90s to consider insurance and ax-planning strategies and other implications," adds Hale.
Check and double-check
To afford the retirement you have in mind, or one that's close to your current lifestyle, you can't outlive your retirement funds or neglect to consider the increase in living expenses due to the economy and inflation rates.
That can be accomplished by continually reviewing your longevity plan, and revising when necessary to adjust for new medical or housing costs along with other needs and expenses.
Evolving living arrangements
Plenty of seniors are able to manage daily tasks on their own into their 80s. But there are risks associated with living alone very late in life and you should discuss the possibility of needing to move from your home with your retirement planner. Hale encourages considering long-term care insurance in the event that a move to an assisted living community or another long-term care facility becomes a necessity.
Health care costs and long-term care insurance
It's also important to look at your family medical history and the potential need for long-term care to better estimate your future health care costs. Do you have close relatives affected by chronic illnesses such as cancer or Alzheimer's? "You should think about if long-term health care is right for you should the need arise as part of longevity planning," says West. "And consider legal questions, such as who holds your medical power of attorney."
But even if you reach your 90th birthday without a diagnosis of any considerable disease or disability, it's still likely you'll need to see the doctor several times a year for medicine and well-senior check-ups. Even the common cold can send you to the doctor later in life due to the increased risk of developing pneumonia.
These trips to the emergency room or doctor's office can add up to hefty out-of-pocket bills, since Medicare coverage doesn't always pick up the entire tab.
Supplemental Medicare insurance policies can help offset these costs, but they carry their own price tag. That's why West advises discussing your options well in advance of mounting medical bills to make sure you can afford the best possible care.