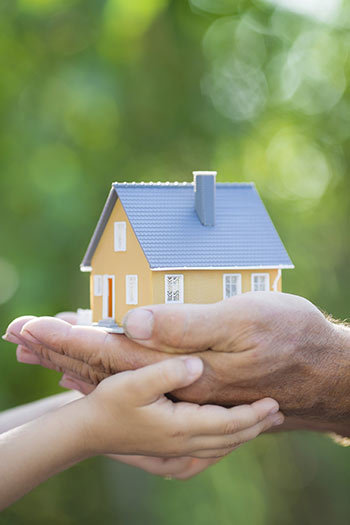 All Rights Reserved
We've all watched that scene in a movie in which the family gathers around to hear the reading of a loved one's last will and testament. The document is intoned, everyone listens solemnly, and we assume everything's taken care of. So it's no wonder that most Americans write a will to indicate their wishes regarding inheritance and leave it at that.
The truth is, though, that for many American families today, a revocable trust is a much better way to protect your estate and make sure that your money, property, and other possessions go directly to those you wish to inherit them.
When a loved one dies without having established a trust, many families are dismayed to find themselves with a host of unexpected expenses and time-consuming hassles. (And yes, these situations can happen to anyone -- emergencies occur at every age.) Here are the risks you need to be aware of so you can take the right steps to protect your family's assets.
Next: 15 Government Resources Every Caregiver Should Know
Risk #1: You Won't Be Able to Directly Transfer Your Family Home
The number-one reason to establish a trust, experts say, is to smoothly pass on your home and any other real estate you own. When property has been placed in a trust, it is transferred at death directly to the designated "successor trustee" via a relatively straightforward process that can be accomplished within a few months, if not weeks.
Without a trust, even if your loved one specifies in her will that her home is to go to you, that transfer can't be done directly but must go through the court. Why is this? Because any estate worth more than $100,000 must go through a court-supervised verification and distribution process called probate that will tie up real estate and financial transfers for much longer. And given the value of real estate in most of the U.S., by the time the value of a home is added to savings and other assets, your family will be over this limit.
Risk #2: You'll Be Tied up for Months or Even Years With Court Hassles
No question about it, the probate process is a complicated one. Even when there's a will, property must be inventoried, real estate appraised, relatives notified, and debts paid, all before the court distributes the property. This typically takes somewhere between 9 and 18 months, but some cases drag on longer. Because you're subject to the court's schedule, there can be delays while you wait to get hearings or for orders to be approved and processed.
If there is no will (which is called dying "intestate"), there are even more steps because the court has to decide who inherits based on a hierarchy of next-of-kin starting with spouse, moving on to children, and then to other relatives.
When you establish a trust, things work quite differently. You'll place savings and investment accounts and other significant assets into the trust, as well as your home. And like your home, these will pass directly to your trustee.
As you can see, while you'll spend a bit more time up front setting up a trust, your loved ones will save that time in multiples later on, as your assets are distributed. You'll still need a will when you have a trust, but it covers mostly personal property and smaller items.
Keep in mind that where you live, the size of your estate, and many other factors will affect what's best for you.
Risk #3: Probate Can Cost You a Lot of Money
Probate is not only time-consuming and extremely frustrating but it can be expensive as well. The rules governing estate distribution are both strict and complicated, and a large number of people including accountants, appraisers, attorneys, and the court itself are involved in the verification and accounting process. And as we all know, legal fees are steep.
Probate costs are calculated using a complex schedule in which both attorneys and the court itself get a set percentage of the total value of the estate. These percentages start at 4 percent (each -- for attorneys and for the court) for the first $100,000 and descend from there, typically averaging about five percent of the entire estate.
So for an estate ultimately worth $400,000, these fees would generally run to $20,000 or more; for an estate worth $1,000,000 (not as much as it seems if you live in an area with high-value real estate, such as California and New York) fees might run to $45,000 or more. The fees are deducted from the estate before it's paid out, so they cut directly into the inheritance.
There are fees associated with a trust as well, but they tend to be quite a bit lower. The trustee who administers the estate typically charges 0.75 to 1.5 percent; sometimes more for big estates. However, trustee fees are on a sliding scale, and a trustee who is a family member administering a small estate may choose to take a smaller percentage to save the estate money.
Risk #4: Your Cash Is Tied up Without Funds Available to Pay Bills
While a will is probated, the assets of the estate are frozen so the court can take an accounting of them. This means that there won't be money available to pay any bills or expenses incurred during this time, such as funeral costs and medical bills. Utilities and maintenance costs for a parent's home would still need to be paid out of pocket for the length of probate, even though the home will not yet have been transferred to the heirs. How long does it take before money is freed up? It depends on the estate, where you live, and many other factors, but typically at least several months and often much longer.
Risk #5 Your Estate May Be Subject to Inheritance Tax In the U.S., inheritance taxes aren't a big issue for most people, because they apply only to estates worth more than $5.4 million, and only 0.2 percent of all Americans fall into this category. However, if you do fall into this percentage, there is a different kind of trust called an irrevocable trust that may protect at least some of your property from these taxes.
The good news is that it's not as hard as most people think to set up a living trust. No matter whether you're drawing up a will, creating a trust, or doing both, you'll want to work with a trusted estate lawyer who will guide you through the process.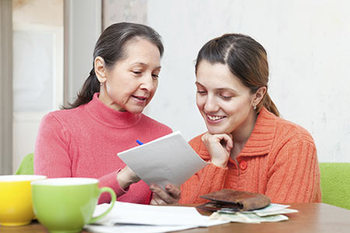 Prev: Managing Your Parents' Finances | Next: 15 Gov't Resources