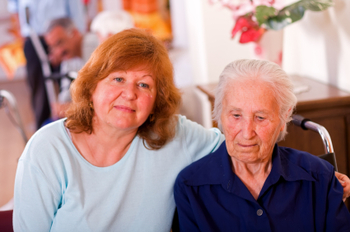 All Rights Reserved
Although health insurance can cover short-term, acute care in a skilled nursing or rehabilitation facility, it won't cover your loved one's long-term residence in a nursing home. However, other insurance might help. Be sure to look into these options to help pay nursing home costs:
Long-term care insurance
If your loved one has a long-term care (LTC) insurance policy, it almost certainly covers long-term nursing home care (a few policies are for in-home care only). An LTC insurance policy pays a per-day cash benefit, which can be used to help pay for any nursing home your loved one chooses.
Whether your loved one qualifies for the policy's nursing home benefits, how much it pays, and for how long, varies from policy to policy. You need to look at the policy itself to determine how much it pays and under what terms and conditions. It may require that your loved one be certified -- either by his or her own primary care physician or through some other assessment -- as needing nursing home care.
Life insurance for cash
If your loved one has a life insurance policy, it may be possible for him or her to cash in the life insurance to provide a substantial amount of money toward the cost of nursing home care. Some life insurance policies can be cashed in with the insurance company itself for 50 to 75 percent of the policy's face value. Some of these policies permit such "accelerated benefits" or "living benefits," as they're called, only if the policyholder is terminally ill (usually meaning having less than six months to live, as certified by a doctor).
Another form of cashing out a life insurance policy is a "life settlement" (or "senior settlement"). This involves your loved one selling the policy to a life settlement company (different from the insurance company that issued the policy) for 50 to 75 percent of the policy's face value, the amount depending on the policy benefit amounts, the policy's monthly premiums, and your loved one's age and health. The settlement company then pays the life insurance premiums until your loved one dies. The trade-off is that the life insurance policy's benefits are then paid to the settlement company rather than to you or other family members who were the policy's original beneficiaries.