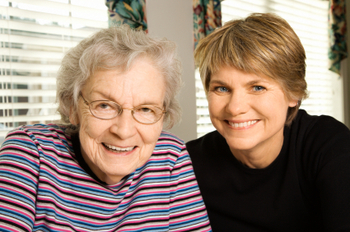 Most families wind up having to tap into their own finances to pay for in-home care. Before you wipe out your own savings, be sure to explore these two options:
Reverse mortgage
If your loved one who needs in-home care and his or her spouse live in a home that they own, a reverse mortgage may be a way for them to convert their home equity into cash, while continuing to live in the home. A reverse mortgage, secured by the home, can be paid as a lump sum, a set monthly amount, a line of credit, or some combination. Your loved ones don't have to repay the reverse mortgage until both owners are no longer in the home, because they've sold it, have both left it permanently (for example, by living in a nursing home), or have died.
A reverse mortgage is a big financial step -- it means that much if not all of the value of the house will no longer be passed on to family members -- but it may be a valuable strategy that allows your loved ones to stay at home and pay for care for many years.
Family contributions
It's a common scenario: Your loved one lives in one sibling's house, or you (or another sibling) are the only one who lives near your loved one, or you (or another sibling) are the only one whose other family and work obligations allow the time to provide regular caregiving.
Whatever the reason for this difference in caregiving responsibilities, the ones who don't provide hands-on caregiving may be able to regularly contribute to a family fund that helps pay for in-home care. This pay would supplement, and be a fair balance for, the nonpaid care that you (or another sibling) provide. The amount each noncaregiver sibling contributes can be based on the number of hours of direct caregiving you (or another sibling) provide without pay.