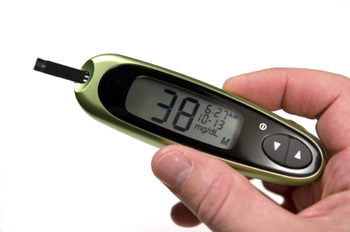 All Rights Reserved
What is hyperosmolar hyperglycemic nonketotic syndrome (HHNS)?
When steps aren't taken to lower high blood sugar, serious complications can result. Hyperosmolar hyperglycemic nonketotic syndrome, which goes by the acronyms HHNS or HONK, is an emergency condition most frequently seen in older adults whose blood sugar level is very high.
Typically, an underlying illness such as pneumonia, a urinary tract or other infection, or failure to follow a diabetes treatment plan triggers the disorder. HHNS causes severe dehydration and, left untreated, it can lead to seizures, coma, and even death. The disorder may take days or weeks to develop.
What are the symptoms of HHNS?
Very high blood sugar level, over 600 milligrams per deciliter (mg/dL)
Increased urination at first, followed by less frequent but very dark urine
Dry, parched mouth
Extreme thirst (which may gradually disappear)
Warm, dry skin with no sweat
Rapid pulse
High fever (over 101 degrees Fahrenheit)
Sleepiness or confusion
Loss of vision
Hallucinations
Weakness on one side of the body
Treating and preventing HHNS
How to treat HHNS:
HHNS is an emergency condition that requires immediate attention.
Call 911 or go to the nearest hospital.
How to prevent HHNS:
Make sure blood sugar levels are checked regularly, such as before or after meals, upon waking, and before bedtime. Speak with the patient's main diabetes care provider about when and how often to test.
Ask doctors about the ideal target blood sugar range and when to call if blood sugar readings are too high.
If the person in your care is sick or has an infection, remind him to check his blood sugar more often to avoid this very serious complication of high blood sugar.