Dealing With Denial
6 Ways to Work Around Someone Else's Denial
94% helpful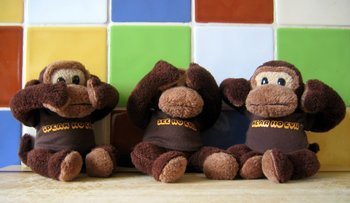 Does the relative you look after accept the reality of his or her situation? What about the other family members in the orbit of concern? Do they realistically get what's what – or are they in the throes of denial?
Dealing with denial ranks among the more stressful frustrations for caregivers:
Denial can prevent someone from getting effective care. I'm thinking of the family who make excuses for a grandparent's memory loss and confusion ("It's not that bad") -- right up until the day he's found lost on the highway, having driven two states away.
Denial can make everyday life harder on primary caregivers, hastening burnout. Here I'm thinking of the sibling who insisted Dad was up to a big family vacation to his hometown, even though at the care facility where he lives, it takes 24/7 care to help him use the bathroom or eat. (And she wasn't planning on hiring any help because "everybody can pitch in.")
Denial can strain relationships. It's stressful when two people don't see eye-to-eye about a remedy ("What kind of assisted living would help Mom best?") because one isn't even seeing the problem ("Mom is fine!"). That stress can even devolve to severed family ties.
Denial can interfere with quality of life. A friend recently told me how her family forbade the word "hospice" to be spoken, even as the latest scans indicated their father's tumors had spread throughout his body and the doctors were recommending palliative care – again. His final days were spent not in peace and drawing together, but in a whirl of last-ditch treatments and pain.
Anyone within a care circle is subject to denial: the sick or aging person, his or her primary caregiver(s), other family members. No matter where it starts, it sends out dangerous ripples. What to do about it?