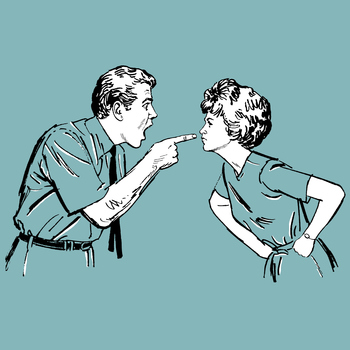 All Rights Reserved
What Mediators Do
Mediators -- many of them lawyers or social workers -- have training and experience in helping people with conflicts reach the best possible solutions. As objective outsiders, mediators are often in the best position to help people break through patterns of bad communication, especially common in many family situations, and to help those in conflict reach compromises and resolution. While there may be some crossover, experienced family mediators typically help with ingrained conflicts among family members, and eldercare mediators commonly help out with conflicts related to aging, such as appropriate medical care and financial management.
Those who seek mediation select the issues they wish to have resolved. The process is especially suited to issues that have no clear-cut legal solutions but are emotionally loaded, such as the best long-term care options or an optimal property distribution plan.
How Mediators Help
Mediators trained in family or eldercare issues can often help resolve conflicts related to quality of life, which commonly arise among those in need of care and their family members. Specifically, they're often called upon to help mediate issues such as:
Housing and living arrangements.

SEE ALSO: Find In-Home Care Help Near You

Safety issues, such as limiting driving and transportation and social activities.

Caregiving, such as the division of duties, relief for caregivers, and level of care needed.

Financial decisions, such as how to manage property during life and distribute it after death.

Healthcare decisions, including planning for long-term needs and emergency situations.

SEE ALSO: Find In-Home Care Help Near You

End-of-life planning, such as burial or cremation arrangements.
What Mediators Cost
Mediation is usually faster and less costly than resolving disputes through the legal system. Some community groups provide mediation services free or ask only for a suggested donation -- although they may not have practitioners familiar with issues that most commonly arise in eldercare or family conflicts. Most mediators charge an hourly rate, which can range from $150 to $500, depending on locale and experience.
How to Find a Mediator
One key to mediation is that all involved must agree to give the process a try and participate fully. So the first step is to be sure that all those with a stake in the outcome are willing to cooperate.
Then, ideally, you can get a list of several mediators to compare their styles, costs, and services and see who seems to be the best fit for your situation. There are several sources to turn to for contacts:
Personal referrals.
If possible, get a list of names of mediators from sources you respect, such as friends or associates who've had similar problems and report good results with a particular mediator.

Lawyers.
If you regularly work with a lawyer, even one who doesn't do any form of alternative dispute resolution that includes mediation, ask him or her for the names of some who are experienced in handling disputes similar to yours.

Professional groups.
A number of professional groups operate websites that offer online directories of mediators. Be aware that a listing is no assurance of quality, nor does it signify a seal of approval for a particular mediator; most sites simply list all their members -- or include any individual who will pay for a listing. Still, these listings can provide contact information, and they often give valuable information about the mediator's experience and philosophy. One website to try: mediate.com.