Care Agreement
How to Prepare an Agreement to Care for a Family Member
97% helpful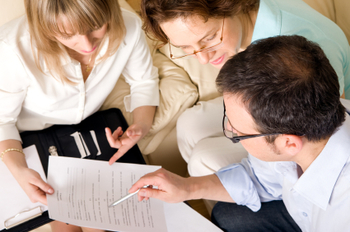 The purposes of a written personal care agreement and what it should contain
Some older adults are able to pay their family caregiver from private funds, long-term care insurance benefits, or a state-sponsored assistance program.
If you regularly provide paid care to a family member, such as a parent, it's a good idea to prepare a simple, written agreement setting out the terms of your arrangement.
A simple, written personal care agreement (sometimes called a personal services agreement) can help both you and your family member be clear about what you're supposed to be doing and when.
It can also help avoid misunderstandings with other family members about who's providing care and how much money is changing hands. If the agreement doesn't solve a particular disagreement with family members, you may be able to add something to the document, or change its terms, to address the problem.
If the person you're caring for is receiving state assistance for in-home care, the agreement can prove to the state exactly where some of the money is going, which the state program might require.
If the person ever needs to enter a nursing home and wants Medicaid to pay for it, the agreement can show that these payments to you were legitimate, not just an attempt to "hide" funds in order to qualify for Medicaid's services.