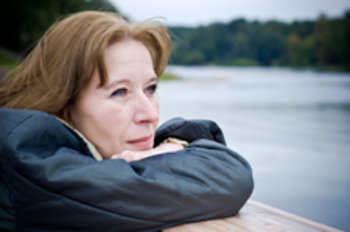 Routine tests like pap smears and mammograms are important, but don't rely on tests alone to protect you from cancer. It's just as important to listen to your body and notice anything that's different, odd, or unexplainable. Although many of these symptoms could be caused by less serious conditions, they're worth getting checked out if they persist. You don't want to join the ranks of cancer patients who realize too late that symptoms they'd noticed for a long time could have sounded the alarm earlier, when cancer was easier to cure.
1. Wheezing or shortness of breath 
One of the first signs lung cancer patients remember noticing when they look back is the inability to catch their breath. "I couldn't even walk across the yard without wheezing. I thought I had asthma, but how come I didn't have it before?" is how one woman described it. Thyroid cancer can also cause breathing problems if a nodule or tumor begins to press on the trachea, or windpipe. Any breathing difficulties that persist are reason to visit the doctor.
2. Chronic cough or chest pain
Several types of cancer, including leukemia and lung tumors, can cause symptoms that mimic a bad cough or bronchitis. One way to tell the difference: The problems persist, or go away and come back again in a repeating cycle. Some lung cancer patients report chest pain that extends up into the shoulder or down the arm.