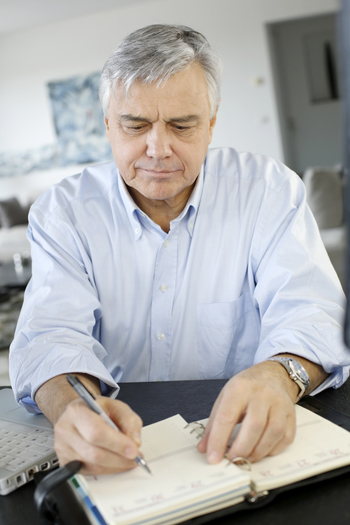 All Rights Reserved
Michele Clark, a financial planner in Chesterfield, Missouri, says she meets many of her clients for the first time just after they've left work and decided to retire. She remembers one difficult situation where she had to recommend to a woman in her early sixties that she return to her job, since she didn't have enough money to retire. "If you delay retirement planning until you have already informed your employer that you want to retire, you have only one choice: reduced spending in retirement," she says. Her advice: Plan earlier, so you're able to save more or adjust your retirement age.
Next Up: The Cost of Cowardice
Planning Earlier -- Not a Reality for Many Boomers
Many boomers are not heeding that advice. According to Caring.com's 2014 Usage and Attitudes survey of 1,345 respondents, more than half have not begun planning for end-of-life transitions. Only 42 percent have engaged in retirement and estate planning, while 22 percent have made plans for long-term care insurance; 49 percent have made life insurance and burial insurance plans, and a scant 7 percent have made plans for retirement communities. Fewer than half have had conversations with loved ones about management of medical treatment, funeral wishes, plans when they can no longer take care of themselves, and how to pay for care. Care affordability is especially important, since the survey found that nearly half of respondents spent more than $5,000 in caregiving expenses in the past year.
Anxiety, Denial, and Rising Costs Deter Retirement Planning
Even though boomers are facing their parents' mortality and, in many instances, caring for them and seeing these costs escalate, this is not motivating many of them to get their own affairs in order. So what gives? Denial is a huge component, says Nancy K. Schlossberg, a professor emeritus of counseling at the University of Maryland and author of Revitalizing Retirement. "I really do think anxiety about the future keeps you from making proper plans. People don't want to focus on what's around the corner," she says.
SEE ALSO: Find In-Home Care Help Near You
Boomers are also reluctant to confront the loss of appearance, capability, and friends, as well as their own mortality -- which we are all forced to face in financial planning, says Jerrold Lee Shapiro, a professor of counseling psychology at Santa Clara University and author of Finding Meaning, Facing Fears. Boomers also haven't been the great savers that their parents were, seeking a life balance that results in big expenses for them and their family, including travel. "They're frankly scared to death to see what the reality is," says Brian J. Power, a certified financial planner in Westfield, New Jersey.
Find Out What Services Are Offered In Assisted Living
But others say that even fiscally responsible boomers have found themselves in a more difficult climate than their predecessors. College education costs are higher than ever and the job market has been tight, says Lisa A. K. Kirchenbauer, a certified financial planner and registered life planner with Omega Wealth Management in Arlington, Virginia. With clients she sees, she's often debating "whether they should focus on retirement savings versus college education funding. These are tough decisions."
Boomers Could Face More Hardship Than Past Generations
But boomers, more than any other generation, could face serious hardships without proper end-of-life financial planning. Pensions, once considered a standard part of a company's retirement package, are disappearing, while people are living longer. It once was typical for someone retiring at 65 to live only half a dozen years before passing away. With life expectancy now closer to 85 or 90, boomers have to fund more than two decades' worth of retirement living. Retirees "used to be taken care of. Boomers need to take care of themselves," says Shapiro.
SEE ALSO: Find In-Home Care Help Near You
Dear Prudence, How Do I Get Started When Planning for My Future?
So what should boomers look for as they try to be more responsible for their futures? Start by getting help from either a certified financial planner or an estate attorney. The National Association of Estate Planners and Councils (NAEPC) has a list of accredited estate planners, and most provide a team approach to estate planning and working with attorneys, accountants, insurance agents, and trust officers at banks to assist in all phases of the process. Following are some areas that should be at the top of the consideration list as you plan for the future.
Retirement. Start saving early, says Timothy A. Knotts, a certified financial planner in Red Bank, New Jersey. He suggests beginning to set aside $2,000 to $3,000 a year starting in your twenties. Power suggests paying down debt, even prepaying your mortgage if possible, since that will allow for more flexibility in retirement and a greater ability to weather hardships. He says it's optimal to start mapping out a retirement plan nine to ten years in advance, and that retirement planning should be carried out in conjunction with estate planning, since they tend to affect each other.
Estate planning. The federal estate exemption has changed from $600,000 to $5,340,000, which means the majority of estates won't be subject to federal taxes. This has become another reason for procrastinating on planning, since many don't feel the need to explore strategies to minimize tax payments. But Laurie A. Siebert, senior vice president, CPA, and accredited estate planner at Valley National Financial Advisors in Bethlehem, Pennsylvania, says estate planning, where your wishes are spelled out and your financial affairs are in order, is a "gift" to your survivors. Power suggests getting your children involved in the end-of-life conversation. "The more closed families are with their finances, the more it ends up becoming a food fight among the kids when the parents pass away," he says.
William Kirchick, an estate planning attorney at Bingham, McCutchen in Boston, Massachusetts, and a NAEPC board member, says four documents are key in estate planning: a healthcare proxy, which appoints someone to make medical decisions for you if you're mentally or physically incapacitated; a living will, which expresses your desire not to be kept alive by artificial means if suffering from illness or injury where there's no reasonable expectation of recovery, or instances where you want heroic measures to be used; a durable power of attorney, which appoints someone to make financial decisions if you're mentally or physically incapacitated; and a will, which names guardians for minors, discusses how assets will be distributed to intended beneficiaries, and appoints a personal representative who will handle administration of the estate. If assets are going to be retained in trust, as in the case of those with disabilities, then you would also need a trust agreement. Siebert says to give careful weight to who will handle your medical and financial decisions, ideally selecting someone who is of sound mind and lives nearby.
Healthcare. Many boomers balk at paying what is at least $3,000 a year for a long-term healthcare insurance policy, but a study by Fidelity Investments indicates that a 65-year-old couple will need roughly $250,000 to cover healthcare costs in retirement, so many financial planners recommend heading this off by purchasing it. Nicole Mayer, a partner with RFG-Life Transition Specialists in Chicago, Illinois, points out that underwriting has become so stringent that it's best to get long-term health insurance in your mid-fifties, when you're generally healthier. When weighing whether it's worthwhile, Siebert says it's important to discuss the pros and cons, including your family experiences and health histories. She says you can pick and choose different coverage options to make it more affordable. For example, you could opt for the coverage to take effect in 120 days instead of 90 days, or select coverage that would pay $100 instead of $180 a day, or limit the number of years the policy covers. "People don't realize it's not like you have one option and you pay a big price," she says. There might be an opportunity to find something that would provide an affordable cushion against potentially high healthcare costs.
Home. Retirees often wait too long to sell their home, instead moving in the event of an emergency and placing a big burden on their relatives. Be proactive. If you want to age in place, ensure your house is set up for that purpose. If your house is worth more than you paid for it, downsizing earlier is often better, says Lisa A.K. Kirchenbauer, a certified financial planner and registered life planner at Omega Wealth Management in Arlington, Virginia, since you will then have a significant amount to add to your portfolio. But Mayer says to evaluate whether it makes sense economically, in the event your house has significantly declined in value or where property taxes and condo assessments in a new residence could end up costing you significantly more. Moving to a continuing care retirement community, where you can shift from independent living to nursing care in the course of your life, is often a good option for those who don't have family nearby, Siebert says. She says this is often a better option for higher net worth clients, since they often require a high up-front payment, anywhere from $200,000 to $300,000.
Life insurance. This is key as soon as someone is dependent on you. If you'll need to replace your income when you die, if you're supporting a spouse and children, for example, it's something to consider, says Knotts.
Burial insurance and funeral plans. Knotts says it doesn't make sense to purchase burial insurance, intended to fund funeral expenses when you die, since most people have assets in their estate of $10,000 that would cover such costs. He does recommend that people purchase funeral plots in advance, or at the very least make your funeral and burial wishes clear in an advanced health care directive, since it will help spare mourners from having to make these decisions while grieving. Mayer also suggests keeping a folder that has all your important information, such as passwords to accounts, in one spot.
The National Resource Center on Women and Retirement Planning provides a helpful guide: Financial Steps for Caregivers: What You Need to Know About Money and Retirement.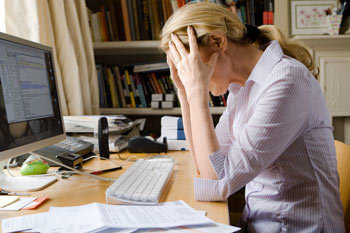 Caregiving and Career: Tips for Making It All Work | Next: The Cost of Cowardice