How to Sidestep Moving-Day Minefields
How to Sidestep Moving-Day Minefields
94% helpful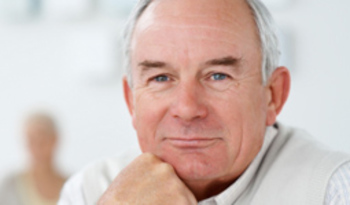 While the chaos of moving day may be thrilling for a young couple buying their first place, an older adult may feel sad or anxious as she says good-bye to the family home. For the person you're caring for, relocation often represents a profound loss of control. That's why it's so important to make moving day -- and preparing for it -- as painless as possible.
Preparing to Move
The key to a smooth move is to do as much as possible in advance -- to avoid chaos on the day itself -- and to be prepared to handle emotional baggage as well as the kind the movers will be hauling. Here's how:
Ask permission. Talk to the person you're caring for about how you can help before stepping in -- and stepping on her toes. You may want to speed things along, but you can help her feel more in control by leaving the decisions, big and small, to her.

Make a floor plan. Measure the new place and the furniture, suggests Nancy Loyd, vice president of the Washington, D.C.-based Busy Buddies, which has shepherded 3,000 seniors through moving day. Spend some time in advance sketching things out after consulting with the person who's moving, so the couch and the dining table don't wind up competing for square footage.

Pare down beforehand. Take the time to go through clothes, books, and dishes well in advance (again, it's essential to ask permission first). Getting rid of anything that isn't needed will prevent towers of boxes at the other end. Busy Buddies recommends shooting for a two-thirds reduction in belongings before the moving truck pulls up.

Consider hiring a senior move manager. This is a rapidly growing field, and many move managers have backgrounds in gerontology, psychology, or social work, so they can help with the emotional as well as the practical aspects of relocation. A good move manager can do everything from helping sort and downsize to setting up the new home.

Find a mover who's used to working with older adults. "A lot of people think a good mover is one who shows up on time," says Loyd. A senior-sensitive mover knows to leave a chair behind so she has something to sit on even as the truck pulls out, to unpack a chair first at the other end, and to be patient with older folks who may take their time answering questions and making decisions. If you don't have a move manager who can recommend someone, try calling the assisted living community she's joining -- they should have a list of movers who are familiar with both the floor plan and the demographic.

Make a memory book or video. Before you pack up, document the home she's leaving behind with photos or a video, then make a scrapbook or give her the CD. That way she can carry her memories of her home into the next stage of her life.

Let the person who's moving talk. Try not to get impatient if "Where do you want the couch to go?" unleashes a flood of reminiscences about all the passages that sofa has seen. The house she's leaving may well be the one in which she raised her family and marked important milestones. Planning ahead means there's room on moving day for processing the emotions that empty rooms may unleash.

Consider a storage unit. If she's reluctant to part with precious belongings, don't let downsizing become a power struggle. Put the things she doesn't need but can't bear to part with in storage and deal with them later, once the dust has settled.

Make sure there's a working phone at the new home. Contact the phone company or assisted living community to get phone service (and other utilities, if necessary) up and running before she moves in. If she doesn't have a cell phone, ask the assisted living community manager whether it offers cell-phone loaners to new residents until a landline is set up. If not, consider a disposable cell phone. This is a safety issue -- being without a phone, even briefly, leaves older adults vulnerable in case of emergency. (It's best not to have a cell be the only phone on a long-term basis, however, because cell phones may not be able to get through in a widespread emergency such as an earthquake or a tornado.)

Suggest changing the locks. Unless she's moving into an assisted-living situation, it's safest to change the locks in a new home. Ask if you can have the locks rekeyed for her, and tell her you'd do the same if you were moving.