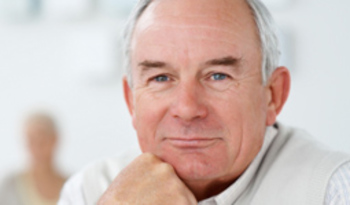 All Rights Reserved
While the chaos of moving day may be thrilling for a young couple buying their first place, an older adult may feel sad or anxious as she says good-bye to the family home. For the person you're caring for, relocation often represents a profound loss of control. That's why it's so important to make moving day -- and preparing for it -- as painless as possible.
Preparing to Move
The key to a smooth move is to do as much as possible in advance -- to avoid chaos on the day itself -- and to be prepared to handle emotional baggage as well as the kind the movers will be hauling. Here's how:
SEE ALSO: Find Assisted Living Near You
Ask permission. Talk to the person you're caring for about how you can help before stepping in -- and stepping on her toes. You may want to speed things along, but you can help her feel more in control by leaving the decisions, big and small, to her.

Make a floor plan. Measure the new place and the furniture, suggests Nancy Loyd, vice president of the Washington, D.C.-based Busy Buddies, which has shepherded 3,000 seniors through moving day. Spend some time in advance sketching things out after consulting with the person who's moving, so the couch and the dining table don't wind up competing for square footage.

Pare down beforehand. Take the time to go through clothes, books, and dishes well in advance (again, it's essential to ask permission first). Getting rid of anything that isn't needed will prevent towers of boxes at the other end. Busy Buddies recommends shooting for a two-thirds reduction in belongings before the moving truck pulls up.

Consider hiring a senior move manager. This is a rapidly growing field, and many move managers have backgrounds in gerontology, psychology, or social work, so they can help with the emotional as well as the practical aspects of relocation. A good move manager can do everything from helping sort and downsize to setting up the new home.

Find a mover who's used to working with older adults. "A lot of people think a good mover is one who shows up on time," says Loyd. A senior-sensitive mover knows to leave a chair behind so she has something to sit on even as the truck pulls out, to unpack a chair first at the other end, and to be patient with older folks who may take their time answering questions and making decisions. If you don't have a move manager who can recommend someone, try calling the assisted living community she's joining -- they should have a list of movers who are familiar with both the floor plan and the demographic.

SEE ALSO: Find Assisted Living Near You

Make a memory book or video. Before you pack up, document the home she's leaving behind with photos or a video, then make a scrapbook or give her the CD. That way she can carry her memories of her home into the next stage of her life.

Let the person who's moving talk. Try not to get impatient if "Where do you want the couch to go?" unleashes a flood of reminiscences about all the passages that sofa has seen. The house she's leaving may well be the one in which she raised her family and marked important milestones. Planning ahead means there's room on moving day for processing the emotions that empty rooms may unleash.

Consider a storage unit. If she's reluctant to part with precious belongings, don't let downsizing become a power struggle. Put the things she doesn't need but can't bear to part with in storage and deal with them later, once the dust has settled.

Make sure there's a working phone at the new home. Contact the phone company or assisted living community to get phone service (and other utilities, if necessary) up and running before she moves in. If she doesn't have a cell phone, ask the assisted living community manager whether it offers cell-phone loaners to new residents until a landline is set up. If not, consider a disposable cell phone. This is a safety issue -- being without a phone, even briefly, leaves older adults vulnerable in case of emergency. (It's best not to have a cell be the only phone on a long-term basis, however, because cell phones may not be able to get through in a widespread emergency such as an earthquake or a tornado.)

Suggest changing the locks. Unless she's moving into an assisted-living situation, it's safest to change the locks in a new home. Ask if you can have the locks rekeyed for her, and tell her you'd do the same if you were moving.
Moving Checklist: What to Do on Moving Day
On moving day
Plan a special lunch or outing. If you've given the movers detailed instructions on where to put things, you won't be needed at the other end right away. So after the moving truck pulls out is a good time to duck out for an hour. Give the movers the key and your cell phone number in case of questions, and make plans to meet up with one of your friend or relative's friends at a favorite spot in the old neighborhood. Reminiscing and talking about the future might make the transition easier.

Or, if a sibling or friend is available to supervise and pay the movers, and the person who's moving prefers to stay out of the fray a little longer, consider a trip to the beauty salon or the barbershop -- looking their best often helps older adults feel more confident in this nerve-racking situation, suggests Nan Hayes of Moveseniors.com.

Accept all gifts. Even if you've always hated that antique credenza, just say "Thanks" and put it in the basement. You're solving the space problem today without asking her to part with a personal treasure. You can deal with the unwanted furniture later, under less stressful circumstances.

Accept offers of help. If family members or neighbors offer assistance, take them up on it -- on or before moving day. Tasks that can be delegated include supervising the movers, changing newspaper and magazine subscriptions, getting the mail forwarded, and "adopting" houseplants.

Stock the refrigerator. Even if she's moving to a place where her meals will be prepared for her, having familiar foods close at hand is comforting.

"Duplicate" the old house. Don't give in to the impulse to rush out and buy her a new mattress or sofa. "There's nothing worse than spending your first night in a bed that you're not used to," says Hayes, "unless you've made that decision yourself." Keeping space limitations in mind, spend some time setting up at least a corner or two of the new place to resemble her old home.

Do a test run with the stove and the shower. Making sure she knows how to operate the essentials in her new home will make her more comfortable from the start.

Make her queen for a day. The hustle and bustle of moving day can intensify someone' anxieties that moving will leave her at the mercy of others. Busy Buddies founder and CEO Mary Ann Brewer suggests picturing the chair she's sitting in as a throne and giving her license to boss everyone around (yes, that includes you).

Leave a light on. Waking up in a new environment in the middle of the night can be unsettling and dangerous, especially if boxes are lying around. Encourage her to leave a kitchen or bathroom light on until she gets used to the layout of the new place.

Make up the bed. Your friend or relative will be exhausted by the end of the day, so make sure her bed is ready for her before you walk out the door.