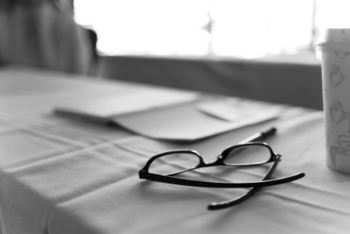 All Rights Reserved
The names in this case study have been changed to protect confidentiality. The facts come from an actual situation involving a move from home to memory care assisted living.
Facing an Alzheimer's Diagnosis
"Amanda," age 62, was diagnosed with early-onset Alzheimer's disease when she was in her late fifties. It was a very sad diagnosis for an otherwise vibrant, independent single woman. She lived alone in a comfortable home, had a boyfriend, sufficient funds, and a good life. She had always planned ahead, perhaps because she had no children, and no family in the area. She wanted to be sure that things would be okay. She bravely faced her diagnosis, and appointed a power of attorney for finances, to become active when the time came that she could no longer keep track of money.
Planning for the Future
"Mary," Amanda's financial manager, had done a competent job of financial planning, and had expanded her role to that of manager for Amanda's living situation. The two women had a trusting relationship. Long before my office was contacted about Amanda, Mary realized that the time would come when Amanda would no longer be able to live independently. She researched [assisted living facilities][https://www.caring.com/local/assisted-living-facilities "Assisted Living Directory"] in the area, and chose one with a dementia unit, which provided specifically for the safety and quality of life for mobile residents with Alzheimer's disease. She took Amanda there for lunch and introduced her to other residents and staff. She talked it over with Amanda's boyfriend, who was very supportive, and planned to visit Amanda there regularly. Mary knew that she would have to sell Amanda's home, as Amanda would need the funds to pay for her residence at the facility. She talked about it with Amanda numerous times, in an effort to prepare her, but she was not sure if Amanda would remember any of the preparation. Finally, all the preparations were made, and she set a date for Amanda to move.
Mary contacted me to ask for suggestions about how to get Amanda to go to assisted living. Amanda hadn't resisted the idea, and seemed to like the place on her visit there. Mary was just feeling awkward about how to approach the subject. Mary cared about Amanda, and wasn't sure if she should even tell Amanda about the move, as Amanda had so much memory loss now. She thought about just taking her there without saying why, but didn't want to upset her.
When Mary contacted me for advice, the two questions she presented were:
Was she legally obligated to tell Amanda she was going to move?
How should she do it?
My advice comes from both legal and nursing experience, and can be considered a mixture of both perspectives. I asked Mary whether Amanda seemed to understand what assisted living was, and whether she recalled seeing it before. Mary thought Amanda did have some inkling of the move, despite her memory loss. I told her that Amanda did have a right to know that her residence was going to change. I suggested that she pick the right time to tell Amanda, respectfully, that the move was happening, and to do so the day prior to the move, and again on moving day.
Breaking the News
We developed a plan to help Amanda receive the news. What was Amanda's best time of day? What was her favorite food? Did she like music? What was the kind she liked best? Did she respond to touch? Mary said that Amanda was best in the morning, that she loved pancakes, that she like classical music, and that she was usually in a good mood after breakfast. So, I advised Mary to tell Amanda that tomorrow was a special day. The next day, Mary came over and fixed her pancakes, put on her favorite music, and ate breakfast with her. She told Amanda in a calm and supportive way just after breakfast, with her hand on Amanda's arm, that today was moving day and that she was going with Amanda to her new place. "It's time to go now," she said.
Mary had already packed Amanda's suitcase, and arranged for moving some of Amanda's things to the facility in advance. She drove Amanda to the facility, and stayed with her until the staff attended to her getting settled in. Mary had arranged for Amanda's boyfriend to visit every day, and he was willing to do this. Amanda was very quiet on the drive to the new place, but she did not resist.
A Successful Transition
Several days later, I got a call from Mary. She let me know that the move had gone smoothly, and that Amanda seemed to be doing well. She was a little confused at first, but got to feel more at home soon after. The staff was kind and welcoming. Mary just wanted to say thanks.
What made the transition work well? First, Mary did an excellent job of planning ahead. She discussed Amanda's wishes with her when she was competent to make decisions, over a year before the move. She worked with Amanda's memory loss by repeating the plan several times, and keeping the explanation simple. She did her research to find the best facility that Amanda could afford.
Amanda had used common sense before her memory deteriorated, and appointed a practical, honest person to be her power of attorney for finances and her personal manager. Amanda was fortunate enough to have the resources to afford a good assisted living facility. Amanda had a support person, her boyfriend, who brightened her life, and who was helpful and encouraging.
In addition, Mary sought advice when she wasn't sure how to approach the subject, and she followed the advice. She used sensory stimuli, with food, soft music, touch and daylight to connect with Amanda about the subject. A lot of credit goes to Mary, who did everything possible to coordinate the move, and create a successful transition for Amanda, her friend and client.